The Dragon Ball series is without a doubt one of the most iconic series out there, not only in the realms of anime and manga but also in pop culture. However, this does not absolve Dragon Ball of a problem that even the most ardent fans of the series are aware of on a regular basis. Plotholes, lost plotlines, and a slew of unsolved issues are all part of the problem.
This is a shonen with more thrown-away themes and strange inconsistencies than just about any other. While other anime can make similar errors, it appears like Dragon Ball is in a class by itself when it comes to leaving things unresolved.
What Happened To Icarus?
Some Dragon Ball fans may be unfamiliar with the character Icarus. This little dragon, also known as Hire Dragon, debuted in the Garlic Jr. Saga, a filler arc in which Icarus is portrayed as a hero who saves Gohan and others from Garlic's Black Water Mist. This positions Icarus to become one of Gohan's first buddies.
Of course, after this saga, Icarus appears just once more in the series, in the best filler episode in which Goku takes driving lessons, and in a few non-canon Dragon Ball films. His current location and where he might have gone remain unclear. Goten, on the other hand, mentions him when he sees a dinosaur that reminds him of Icarus.
Where is Launch?
Launch is a woman with two personalities who switch back and forth anytime she sneezes. One of these identities is nice and innocent, while the other is a filthy blond woman who is always up for a fight and willing to break the law whenever she wants.
However, none of these characters can now be seen in Dragon Ball because Akira Toriyama allegedly forgot about Launch after a while and she disappeared from the series despite being a part of the main cast as a friend of Goku and a love interest of Tien. Her disappearance has long been a source of amusement among Dragon Ball fans.
What Happened to the Saiyans Who Were Born With Tails?
Another long-running joke in the Dragon Ball fandom is that after Gohan, Saiyans ceased having tails that allowed them to transform into Ozaru/Great Apes when they saw a full moon. Many fans hypothesized that the Saiyan bloodline had become too diluted for Goten and Trunks to be born with tails, although this makes little sense given that they are the same generation as Gohan.
 In an interview, Toriyama effectively corrected this small fan myth by claiming that he entirely forgot about the whole tale aspect of the Saiyan's childhood. However, in the real series, he never made up an explanation for this and simply dropped it.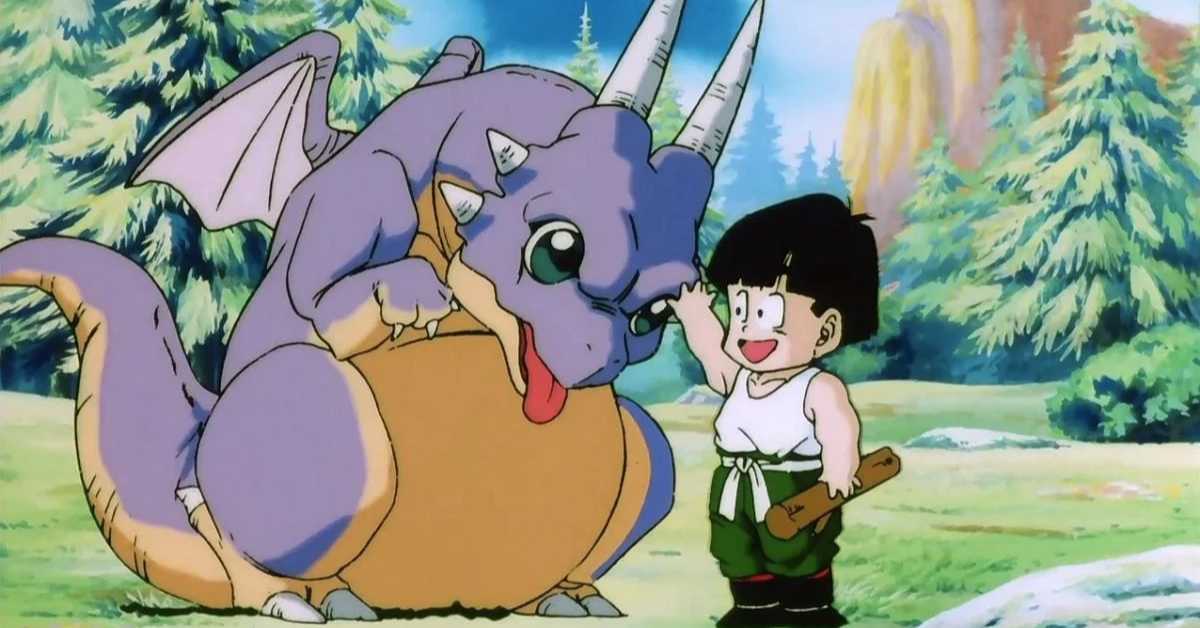 What Happened to Future Trunks' Sword?
Fans of the Dragon Ball Z series have been left with one question since the film Dragon Ball Z: Wrath of the Dragon, which featured the villain Hirudegarn and the breakout character Tapion. How did Future Trunks obtain his sword?
In this non-canon film, Present Trunks receives his sword after a passionate moment with Tapion, but Future Trunks receives his sword at random following Gohan's death.
Who and Why Did Frieza Sell Planets to?
Frieza and his family tree are claimed to have captured and sold planets in the anime. But who was the most powerful being in the galaxy selling worlds to, and why?
It's always been a fantastic idea that Frieza was essentially a galaxy-level mafia boss, but why would he need to if he and his family were the strongest and most feared of all?
Is Ginyu in His Real Body?
Ginyu and his body-switching skills are one of the series' biggest mysteries. Many fans have speculated if this mercenary commander was in his actual body or a stolen vessel.
This enigma has never been solved and is unlikely to be solved in the future. Many people believe it adds a cool quality to Ginyu and the undervalued Ginyu Force.
How is Master Roshi Going to Keep Up With Jiren?
Dragon Ball Super receives a lot of criticism for a variety of errors, none more so than the reaction to Master Roshi vs. Jiren.
Goku was barely keeping up with the huge Pride Trooper, so how did Roshi become powerful enough to keep up with him in a matter of minutes?
If you want to know which other animes will be available to watch you can check out our below posts:
Why Has Goten And Trunks Not Grown?
Another criticism leveled towards Super by series fans is that while others have aged, with Gohan even entering high school, Goten and Trunks remain the same.
To be honest, the two Saiyan children appear much smaller and less developed than in the prequel series, emphasizing this point.
How Did Cell Survive His Self-destruction and Goku's Kamehameha?
He claims that after Cell's annihilation, he can resurrect himself as long as the nucleus in his mind is totally intact, no matter how many times he dies.
While this makes sense for his self-destruction due to his perhaps preparing and protecting his nucleus beforehand, how was the nucleus intact after Goku had annihilated his upper half earlier with a Kamehameha?
Have a look into the tweet we have provided to you below:
【NEWS】1st Place Achieved!

Thank you for your passionate support! Dragon Ball Z Dokkan Battle has achieved 1st place on the Apple App Store in 3 regions worldwide!

Log in to the game to get 30 Dragon Stones and more! pic.twitter.com/ZdtlEGy8hc

— Dragon Ball Z Dokkan Battle (@dokkan_global) August 30, 2023
How Are Gohan, Krillin, and Roshi Stronger Than Tien in Super?
Tien has long been known to be the strongest human or humanoid on Earth. He also has the advantage of not being totally human, allowing him to take on greater obstacles than characters such as Yamcha and Krillin.
Apparently, the writers of Dragon Ball Super ignored this, and despite Tien's never-ending training, he was far weaker than characters like Krillin and Roshi, who had long since quit training.
For more information related to other upcoming shows, movies, latest episodes, and more you can follow us on Leedaily.com and check out our latest posts.