The world of music lost a legendary figure with the passing of Jimmy Buffett. This iconic singer-songwriter, known for his beach-inspired tunes and laid-back charm, left an unforgettable mark on the music industry. In this article, we'll reflect on the life and legacy of Jimmy Buffett, celebrating the music and moments that made him a beloved figure to millions.
Jimmy Buffett Died at the Age of 76
Singer-songwriter Jimmy Buffett, renowned for his laid-back and tropically-themed music, passed away at the age of 76 on September 1, 2023. While the exact cause of his death remains undisclosed, Buffett's life and career left an indelible mark on the music industry and beyond.
According to a statement released on his website and social media late Friday-
Jimmy passed away peacefully on the night of September 1st surrounded by his family, friends, music and dogs.

He lived his life like a song till the very last breath and will be missed beyond measure by so many.
— Jimmy Buffett (@jimmybuffett) September 2, 2023
Buffett postponed a number of events earlier this year after revealing that he had been hospitalized for an undisclosed ailment. He said at the time on social media-
Two days ago I was just back from a trip to the Bahamas, thawing out from the California' winter tour' and chomping at the bit to get to Charleston. I had to stop in Boston for a check-up but wound up back in the hospital to address some issues that needed immediate attention. Growing old is not for sissies, I promise you.
In this article, we'll take a look at the remarkable journey of the man who turned "Margaritaville" into an anthem and built a billion-dollar empire.
Jimmy Buffett's Early Life and Musical Beginnings
James William Buffett, born on Christmas Day in 1946 in Pascagoula, Mississippi, initially pursued a degree in history during his college years. Surprisingly, it wasn't until his freshman year that he picked up a guitar, setting in motion a musical journey that would define his life.
Buffett recorded his first album, "Down to Earth," in 1970 while working as a correspondent for "Billboard" magazine in Nashville, Tennessee. Several more albums followed, with modest success, until 1977 when his seventh album, "Changes in Latitudes, Changes in Attitudes," catapulted him to stardom. The album's hit single, "Margaritaville," became his signature song, resonating with people across the globe.
Must read the announcement posted on his Instagram account-
View this post on Instagram
Apart from "Margaritaville," Buffett's repertoire included a range of hits that showcased his unique blend of "drunken Caribbean rock and roll." Songs like "Cheeseburger in Paradise," "Fins," "A Pirate Looks at 40," "He Went to Paris," and "Son of a Son of a Sailor" added depth and diversity to his musical legacy.
Buffett was not just a musician but also a successful author. His novels, "Tales from Margaritaville" (1989) and "Where Is Joe Merchant?" (1992), both topped the "New York Times" bestseller list. Additionally, his memoir, "A Pirate Looks at 50" (1998), achieved the same feat, making Buffett a rare author to dominate both the fiction and nonfiction bestseller lists.
Buffett's music transcended traditional boundaries when it was adapted into a Broadway musical titled "Escape to Margaritaville" in March 2018. The production enjoyed 124 regular performances on Broadway before embarking on a national tour.
We have recently lost some notable individuals. You must read the articles below for more information on them:
Jimmy Buffett's Cultural Impact and Recognition
"Margaritaville's" ongoing popularity was confirmed in 2023 when it was added to the Library of Congress National Recording Registry, chosen for its cultural, historical or aesthetic importance in the nation's recorded sound heritage."
"You're lucky enough at some point to put your thumb on the pulse of something that people can connect with," Buffett told the Registry at the time. "It's an amazing and lucky thing to happen to you, and that happened with 'Margaritaville.'"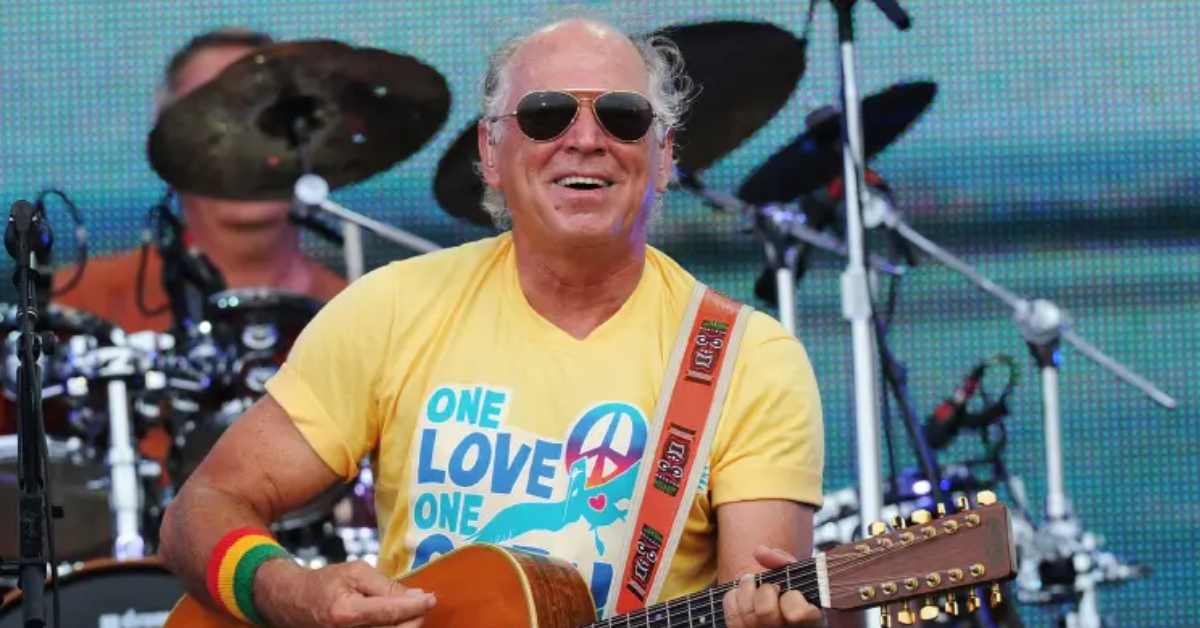 Jimmy Buffett's Commercial Success and the Iconic Album
Buffett's 1985 greatest hits album, "Songs You Know by Heart: Jimmy Buffett's Greatest Hit(s)," remains his most commercially successful release, selling over 5.6 million copies. For many, this album introduced them to Buffett's music, cementing his status as a musical icon.
Buffett's devoted fan base, affectionately known as Parrotheads, followed him throughout his five-decade-long career. His near-constant touring with the Coral Reefer Band created a sense of community among fans who embraced his carefree lifestyle.
The Buffett Empire Jimmy Buffett's entrepreneurial spirit led him to create Margaritaville Holdings in 1985. This multifaceted empire extended beyond music, encompassing restaurants, resorts, clothing, home décor, foods, beer, tequila, and even a retirement community. Buffett's business acumen contributed to an estimated net worth of $1 billion in 2023, according to Forbes.