Sophie Turner and Joe Jonas, who are both well-known in the entertainment business, went on a romantic trip that won the hearts of people all over the world. Turner, who is best known for playing Sansa Stark on "Game of Thrones," and Jonas, who is a part of the popular Jonas Brothers band, kept their early dating pretty quiet. But their cute moments together and public performances soon proved that they were dating, making them one of Hollywood's most popular power couples.
When Did Sophie Turner and Joe Jonas Start Dating?
Their love story began in the early months of 2016, which was the start of a romance that would eventually lead to marriage. In 2017, the pair announced their engagement on Instagram with coordinated postings that featured a close-up photo of Turner's hand resting on top of Jonas' and her stunning pear-cut engagement ring.
"She said yes," Jonas captioned his pic, while Turner wrote, "I said yes."
When Did Sophie Turner and Joe Jonas Get Married?
During a trip to Las Vegas in May 2019 for the Billboard Music Awards, the couple exchanged vows. People said that the service at Chapel L'Amour inside A Little White Wedding Chapel was officiated by an Elvis impersonator. Kevin and Nick Jonas were groomsmen.
Sophie Turner shared a post on Instagram:
View this post on Instagram
Joe Jonas and his bride exchanged candy wedding bands during their first wedding before having a second ceremony with their actual wedding bands. Joe Jonas said to Harper's Bazaar about their unexpected wedding in Sin City, "We had to do a legal marriage before we did a really big one."
He added, "It was either the courthouse, or our version, and I preferred our version. Friends, Elvis, and Ring Pops." They married abroad with all of their friends and family at Chateau de Tourreau in the south of France one month after the first ceremony, according to People. One of the bridesmaids was Maisie Williams, Turner's former "Game of Thrones" co-star.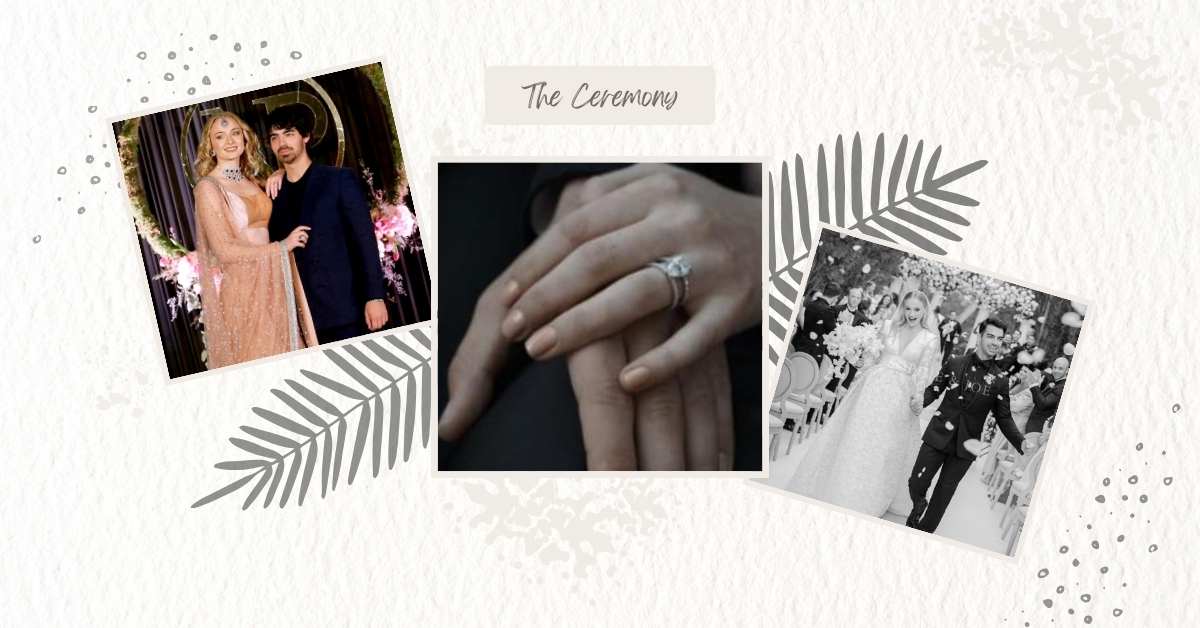 Here you can also check more celebrities' love lives:
They Share Two Children Together
Turner and Joe Jonas' representatives confirmed that they gave birth to their first child together in July 2020. The announcement read, "Sophie Turner and Joe Jonas are thrilled to announce the birth of their baby." Their little girl is called Willa.
View this post on Instagram
Turner's first pregnancy was kept a secret by her and Joe Jonas. Additionally, they held off on telling anyone they were expecting a second child until two months before she was due.
Their youngest daughter's name has not yet been disclosed, and they do not share pictures of their kids on social media. After mistakenly releasing a video of one of their daughters on Instagram in May, Turner stated on her Instagram story, "We have always campaigned for our kids' rights to privacy so sharing this publicly is against anything I stand for. She declared, "Our children deserve the right to grow up out of the public eye, to learn and grow in private."
Are They Still Together?
In response to speculations that he and Sophie Turner were divorcing after four years of marriage, Joe Jonas reportedly hired a divorce attorney. On Sunday, TMZ broke the news that Jonas, 34, and Turner, 27, were divorcing after Jonas allegedly called two divorce attorneys in Los Angeles.
The cherished pair wed (technically twice) in 2019 following weddings in both France and Las Vegas. Willa, their first child, was born in 2020, and their second child, a son, was born in July 2022. Representatives for Jonas and Turner have been contacted by Teen Vogue for comment.
Turner and Jonas connected via Instagram DM in 2016, and ever since then, they have both raved over one another. Two weeks ago, Turner shared a cute picture of the couple holding hands as they left Yankee Stadium after seeing the Jonas Brothers perform.
View this post on Instagram
For more information related to other stars' personal lives, you can follow us on Leedaily.com and get the latest updates.