What happened to Gavi's ear? Find out how Gavi got hurt during a soccer game, got help from doctors right on the field, and then showed incredible determination by going back to play.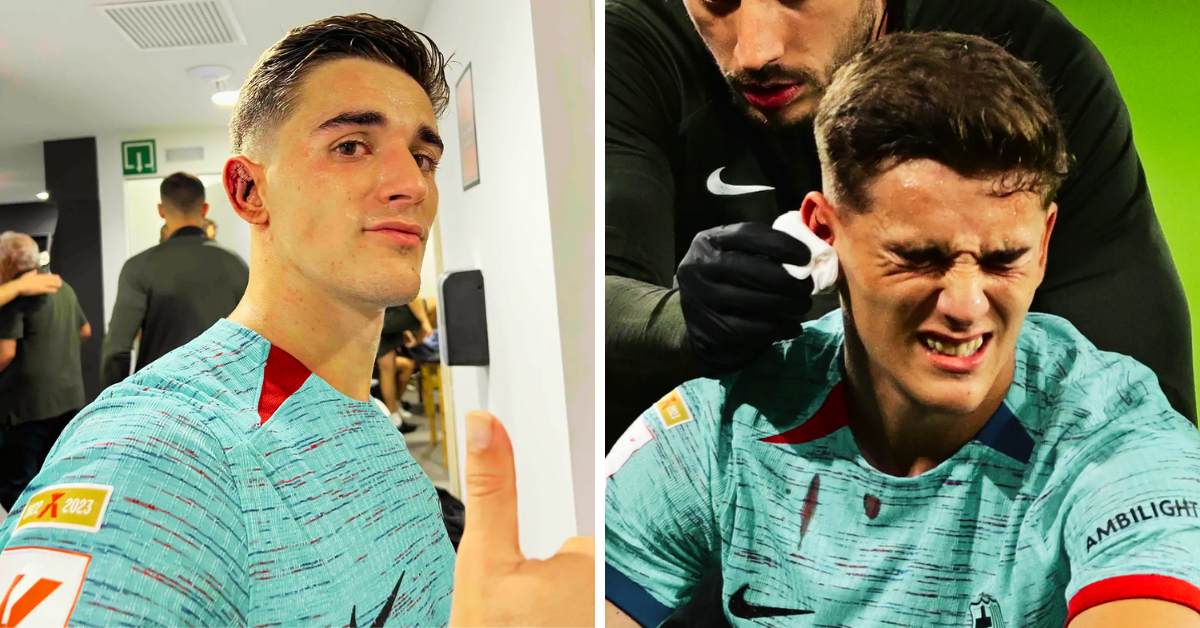 What Happened to Gavi's Ear?
In a soccer game, Gavi got hurt when he collided with Ruben Garcia. It hurt his ear really bad, and the game had to stop so doctors could help him. They had to use staples on his ear to stop the bleeding right on the field.
Even though it was painful, Gavi was really tough and went back to playing without any big problems. This showed how dedicated he is to his team and the game, and it proves he's a true athlete.
Everything OK pic.twitter.com/Ses5in3LYi

— FC Barcelona (@FCBarcelona) September 3, 2023
Gavi's Football Beginnings: Kicking Off in Andalusia
Gavi grew up in Los Palacios y Villafranca, Andalusia, Spain, and he loved playing football from a young age. He started playing for a local club called La Liara Balompié in 2010. He spent two years there, getting better at soccer and getting ready for his football career.
Then, he moved to the Real Betis youth academy, which is a really good place to learn soccer. While he was there, he scored an amazing 95 goals, showing that he was super talented and really committed to the sport.
Gavi's Journey from Youth to Barcelona's Team
Gavi's soccer journey got even better when he signed his first professional contract with Barcelona in 2020. At first, he played for Barcelona's younger teams, starting from the under-16s and moving up to the under-19s. He kept getting better and better.
In early 2021, he got a chance to play for Barcelona B, and he did really well in their games. But that was just the beginning. Gavi's dedication and skill got him a spot in Barcelona's main team for the 2021-2022 season.
During that season, he amazed everyone with his great playing, helping the team a lot. In 2021, he scored his first goal for Barcelona, showing that he's becoming a big star in the world of football. People are really excited to see what he'll do next in his career.
Follow us on Twitter for more exciting updates and stories like these.