Amelia Earhart was a pioneer in flight, and her disappearance has been a mystery for decades. One of the biggest mysteries about her last trip, which went wrong in 1937, is that there is no solid proof. But intriguing hints and artefacts have kept people guessing and digging. One of these is a picture that some people say shows Earhart's plane, the Lockheed Electra, on a remote Pacific island.
This picture has caused a lot of debate and interest. If this picture is real, it could tell us a lot about what happened to her. The debate over the Amelia Earhart plane picture shows how interesting her story is and how much people want answers.
Amelia Earhart Plane Photo
Amelia Earhart's fate may never be known, but it seems there will always be some new information to look into. another theory for discussion. A team leading a search for the fabled pilot's downed Lockheed Electra aircraft in the western Pacific revealed another hint to begin studying just as scientists ruled out one long-thought promising piece of metal debris as belonging to her plane.
Amelia Earhart is still being sought after today. The enigma first surfaced in July 1937. While Earhart and her navigator, Fred Noonan, were already six weeks and 20,000 miles into their journey around the globe, their intended stop at Howland Island in the Pacific, which was supposed to be 1,700 miles southwest of Honolulu, never materialized.
The 2.5 square mile island in the huge ocean eluded the Lockheed Model 10-E Electra. We don't know for sure where the plane went, nor do we know why it never made it to the island.
There are an infinite number of possibilities because little evidence has ever been discovered to resolve either question. The most straightforward theory—that the Electra crashed into the water and sank after Earhart and Noonan ran out of fuel—isn't the most compelling one, as is sometimes the case with these classic mysteries.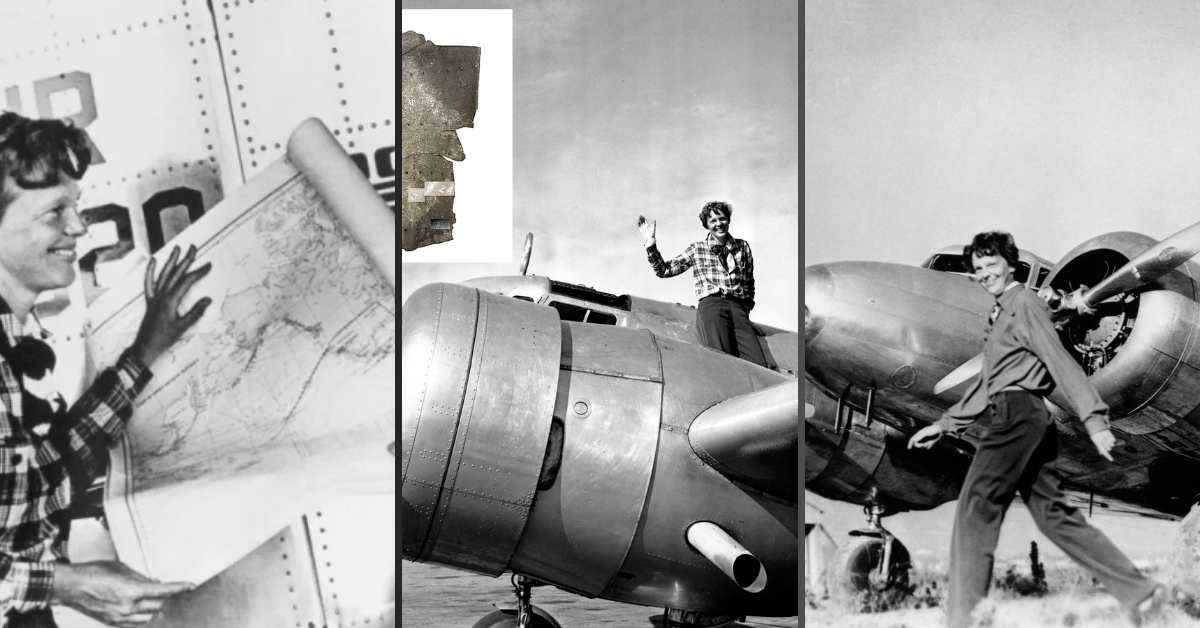 Thus, there are many additional possibilities that have been proposed, one of which is that Earhart and Noonan landed around 350 nautical miles southeast of Howland on Gardner Island, now known as Nikumaroro Island, which is surrounded by a coral reef barrier.
The notion is supported by emergency radio calls made from that island shortly after the crash. In fact, some people think that after Earhart passed away on the island, enormous crabs eventually ate her.
Then, in 1991, a piece of metal debris that had washed ashore on the island raised the possibility that it might have been an actual piece of Electra. According to The Daily Mail, it took about 30 years for the technology to discover a collection of obscure letters and figures etched on the aluminium panel that was invisible to the unaided eye.
Here you can also check our recent articles:
Although specialists had hoped to connect the markings—the letters and numerals "D24," "XRO," and perhaps "335" or "385"—to the Electra, a recent examination indicates that the plane piece is really connected to a downed Douglas C-47 World War II aircraft.
The International Group for Historic Aircraft Recovery (TIGHAR), a pivotal body in support of Amelia Earhart's theories, now has a 2009 image to cling onto.
The plane's engine cowling may be visible in an underwater shot taken 14 years ago, according to TIGHAR executive director Ric Gillespie, who spoke to The Daily Mail.
He explained that attempts to locate the object were fruitless because "the similarity to an engine cowling and prop shaft was not noticed until years later" and "the exact location was not noted at the time."
The long-held theory that Earhart landed safely on Gardner was not the only intriguing piece of Earhart evidence to ultimately produce a less-than-stellar result for those wanting to support that theory. Over ten years ago, tests were conducted on bone pieces discovered on the island, and the results eventually refuted the notion.
The Gardner Island theory, according to TIGHAR, continues to be the most correct. The group recounts multiple nights of distress calls and claims that although Navy searchers noticed traces of recent settlements on the island, they chose not to investigate because they mistakenly thought people had been living there since 1892.
The Electra, according to the organization, is now submerged in deep water off the western tip of the island as a result of rising tides and surf. The most recent evidence for the Gardner Island argument that Earhart's disappearance occurred in 2009 is a hazy photograph.