In the world of fashion, Vittoria Ceretti stands as a renowned name, known for her captivating presence on runways and in the pages of high-end fashion magazines. Her elegance and grace have garnered her a massive following and global recognition.
However, beyond the world of fashion, Vittoria Ceretti's personal life has often piqued the curiosity of her fans and admirers. One of the burning questions that frequently arises is, "Who is Vittoria Ceretti's husband?"
In this article, we delve into the intriguing aspects of Vittoria Ceretti's personal life, unveiling the details about her husband and their relationship.
Who is Vittoria Ceretti's Husband?
Matteo Milleri is Vittoria Ceretti's husband for the uninitiated. The couple married in a stunning seaside ceremony in 2020.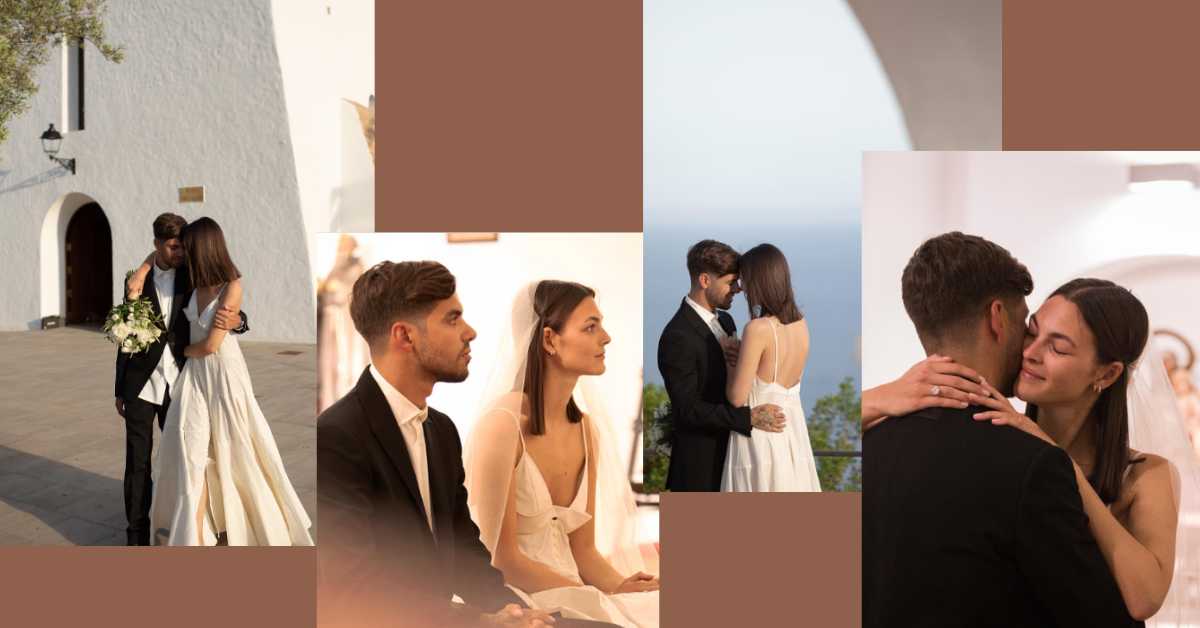 Matteo is an Italian-origin DJ from New York. OFF Recordings represents the 35-year-old. He is most known for songs such as Nova, Midnight Rims, Monument, Jack's Tool, and many others. He is best known as a member of the duo Tale of Us, together with Carmine Conte.
Moods (2015) is one of Matteo's most well-known solo albums. The artist leads a low-key existence. He has no Instagram, Twitter, or TikTok accounts.
You can also take a look at below posts about other celebrities' spouse details:
Vittoria Apparently Announced Her Divorce From Her Husband via a TikTok Video
According to the Daily Mail, the 25-year-old model announced her divorce from her spouse Matteo Milleri in a TikTok video posted on June 12.
The model used a roulette wheel to reveal the look of her 'ex.' The text inside the video said, "Genuinely shocked because this is him. Also if you see this, you know I still adore you, T."
She has not been seen with her husband since December 20, 2022. The pair have not officially announced their divorce.
Model Spotted on Ice Cream Date With Leonardo DiCaprio
On Tuesday, August 22, the Titanic actor and Chanel beauty ambassador were spotted out and about in Santa Barbara, California. Have a look at the tweet below-
Leonardo DiCaprio, 48, and model Vittoria Ceretti, 25, cool off from the LA heat with ice cream and iced coffee https://t.co/ACNTA0PRKx pic.twitter.com/0eAlHZGpu9

— Page Six (@PageSix) August 24, 2023
Leo was dressed in his trademark baseball cap, black sunglasses, and blue face mask. In contrast, the model wore black sports shorts and a tight-fitting black T-shirt. Vittoria was also seen wearing a white sweatshirt. While Vittoria chose ice cream, Leo chose iced coffee.
More on Leonardo DiCaprio
After being spotted on an ice cream date with Leonardo DiCaprio, fans began to wonder about model Vittoria Ceretti's spouse Matteo Milleri.
Leonardo DiCaprio has had the best summer of any celebrity. Several photos of the actor lounging on a luxurious yacht have surfaced on the internet in recent months. He's also spent time with some of the world's most gorgeous models.
Recently, the Killers of the Flower Moon actor went on an ice cream date with model Vittoria Ceretti, who is currently one of the world's most famous models. Furthermore, the duo's reunion and adorable date had many fans wondering about Vittoria's spouse, Matteo Milleri.
If you want to learn more about your favorite celebs, you may follow us on Twitter.