Cindy Kimberly, the Instagram sensation turned high-fashion model, has a life story as captivating as her stunning looks.
Growing up in Amsterdam before relocating to Costa Blanca, Spain, at a tender age, she embarked on a path that led her to fame and fortune.
However, Cindy has kept many aspects of her life, such as her family and personal relationships, shrouded in mystery.
In this exploration of her life and career, we'll delve into her Dutch and diverse heritage, her early modeling endeavors, and the rumored romances that have kept the media buzzing.
Wolfie Cindy Ethnicity
Cindy Kimberly grew up in Amsterdam but moved to Costa Blanca, Spain when she was just three years old. She was raised by her single mother, but she doesn't share much about her family, including her parents or whether she has siblings.
Cindy is Dutch and has a mixed background because her dad is Spanish, and her mom is from Indonesia. As for her education, she went to Maria Ibars secondary school in Denia.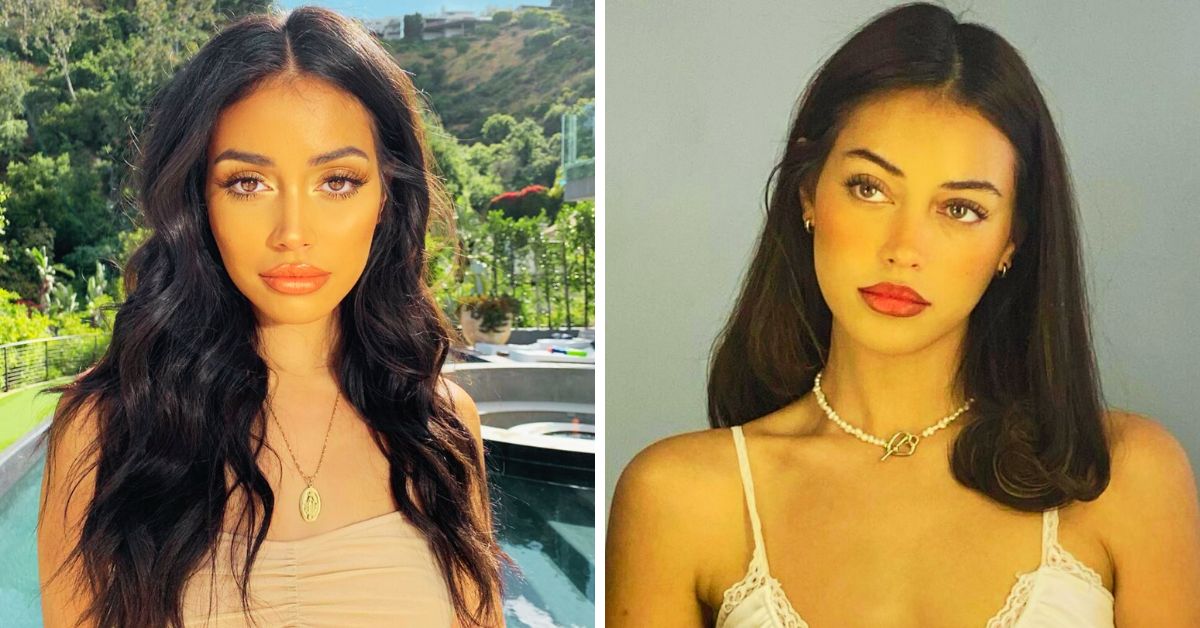 For more exciting content, don't miss our recent posts:
From Babysitter to Internet Sensation
Before becoming a famous model and social media sensation, Cindy Kimberly used to work part-time as a babysitter. In 2015, she created her Instagram account with the username '@wolfiecindy' and started sharing her photos.
One of her pictures caught the attention of Canadian pop star Justin Bieber, who posted it on his Instagram with the caption 'Omg who is this!' This made her an instant internet sensation.
Justin Bieber Instagram Post:
View this post on Instagram
Cindy's Early Modeling Career
As her followers grew rapidly, Cindy received modeling offers and decided to quit babysitting. She signed with the Uno Models agency in Barcelona and Madrid.
In 2016, she made her debut on the catwalk at the Mercedes Benz Fashion Week Madrid. Afterward, she appeared on the covers of magazines like Harper's Bazaar Spain in April 2016 and Vanidad magazine in the fall of 2016.
Cindy's modeling career continued to soar as she graced the covers of Vogue Japan (December 2017), Elle Spain (February 2018), and GQ magazine (June 2018), among others.
She appeared in editorials for publications such as Hola, Glamour Spain, and Vanity Fair, and collaborated with fashion brands like Pull & Bear, YSL, and By Kilian & Maybelline.
In 2019, Cindy starred in the music video for Tyga's single "MAMACITA" featuring YG and Santana. More recently, in May 2020, she became a brand ambassador for Rihanna's lingerie line, 'Savage x Fenty.'
Cindy Kimberly Instagram Post:
View this post on Instagram
Wolfie Cindy Personal Life and Relationships
Cindy Kimberly was rumored to have dated Justin Bieber back in 2015, but they never confirmed their romance.
Later, in 2016, she briefly dated another model, Xavier Serrano. After their breakup, she had a two-year relationship with model Neels Visser from 2016 to 2018.
In the following year, there were rumors of her being romantically involved with Formula 1 champion Lewis Hamilton, but she denied these rumors.
There were also some rumors linking her to rapper Tyga in 2019. Currently, it is believed that she is single and focused on her professional career.
Make sure to follow us on twitter for more fascinating insights and updates on your favorite personalities.