Welcome to Flatch" is a funny TV show on Fox that started on March 17, 2022. It's actually based on a British show called "This Country," created and acted in by Daisy May Cooper and her brother Charlie Cooper. The idea for the American version came from Jenny Bicks.
The show got approved for a second season in May 2022, and Season 2 began on September 29, 2022. However, it's still not clear if there will be a Season 3. In this article, we'll give you all the details about what might happen in 'Welcome to Flatch' Season 3.
Will "Welcome to Flatch" Return for Season 3?
Deadline says that Fox has not yet picked up Welcome to Flatch for a third season. Michael Thorn, who is in charge of scripted shows at Fox Entertainment, said that.
"launching our next great live action comedy is a top priority, so you can expect some announcements as soon as the Writers Guild of America strike is over".
When asked about the fate of Flatch, Thorn pointed out that Animal Control, which stars Joel McHale, was picked up for a second season.
"Right now we're taking a step back on our live action comedy. As you know, we announced our second season of Animal Control. We love of the show. It's got an incredible amount of momentum, and it's really popping for us. Now we're taking a step back and thinking okay, how do we turn Animal Control and its success into a real comedy destination, a comedy block," he said.
he added:
"We're still talking about [Welcome To Flatch]. But I think as we wait for the strike to end we're going to look at our development, and Welcome To Flatch and make the best decision for that comedy goal… and see where we stand. I think we'll have some news as soon as the as soon as the strikeouts,"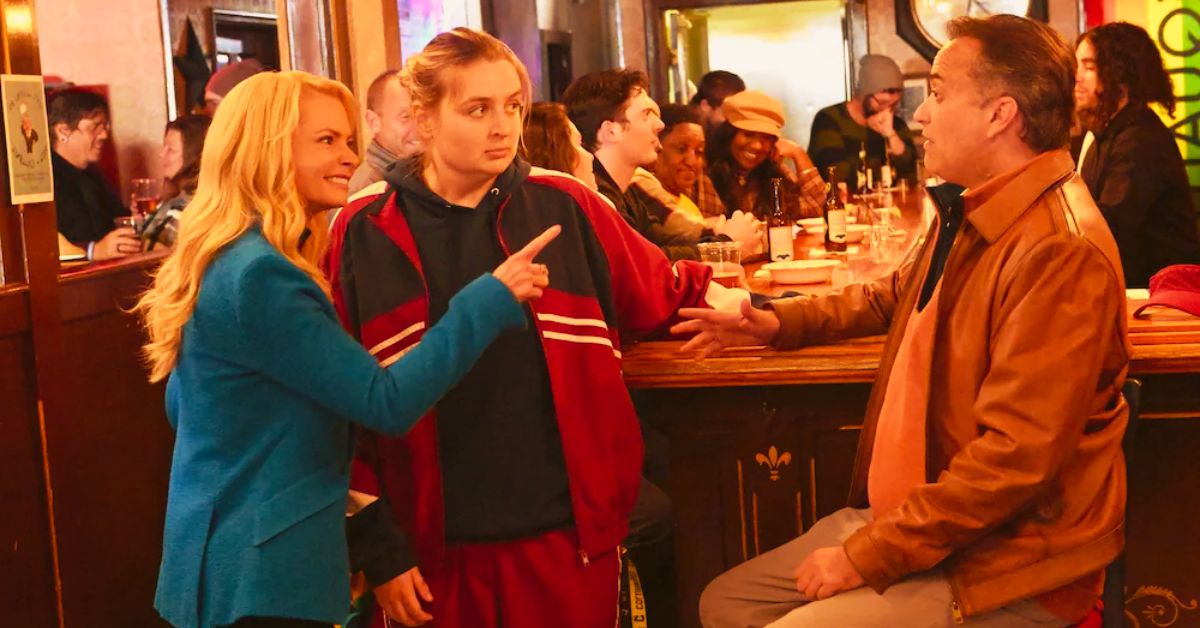 These seasons are a must-watch for any fan:
Welcome To Flatch Season 3: When Will It Come Out?
We're not sure when Season 3 will be released since it's not confirmed yet if the show will continue. But looking at the past seasons, there wasn't much time between them.
Season 1 came out on March 17, 2022, and Season 2 on September 29, 2022. So, it's possible that Season 3 might take a bit of time. We'll let you know the release date as soon as we find out.
Welcome To Flatch Season 3: Who Will Be in It?
When Season 3 of 'Welcome to Flatch' is confirmed, we can expect to see the same familiar faces. The main star, Holmes, plays Kelly Mallet, and Sam Straley is Lloyd 'Shrub' Mallet.
Taylor Ortega is Nadine Garcia-Parney, and Justin Linville is Mickey St. Jean. Krystal Smith is Mandy 'Big Mandy' Matthews, and Aya Cash is Cheryl Peterson. Seann William Scott plays Joseph 'Father Joe' Binghoffer.
Welcome To Flatch Season 3: What Might Happen?
In the show, a documentary crew goes to a small town called Flatch, Ohio, to learn about how the people there live. They meet some quirky folks, and the show gives us a peek into their lives.
The main characters, Kelly and Shrub, have returned to their hometown. While the official plot for Season 3 hasn't been announced yet, it's expected to continue exploring life in Flatch.
Where to Watch Welcome To Flatch Season 3?
You can watch the first two seasons of 'Welcome To Flatch' on FOX. When Season 3 has a release date, you can catch it on the same platform.
Is There a Trailer for Welcome To Flatch Season 3?
There's no trailer for Season 3 at the moment. You can still check out the Season 2 trailer. We'll be sure to update this post with a trailer for the new season as soon as it's available.
Follow us on Twitter for the freshest news and updates on your favorite TV shows and more.