The gaming world has continued to evolve at a stratospheric rate over the past few decades, with gamers treated to a never-ending stream of top-quality games across video consoles, mobile phones, and computers. One of the most significant elements behind some popular games is a well-defined and hugely immersive game theme. While even the rudimentary games from the 1980s had some kind of theme, modern technology has allowed developers to create more immersive visuals and worlds for their games to exist within.
In fact, new technology has advanced the level of immersion that software developers can achieve. For example, Apple's new Vision Pro leans heavily on augmented and virtual reality to generate a whole new level of realistic immersiveness. But here's the thing: without a well-designed and carefully considered game theme, you simply cannot create a genuinely immersive experience. Keep reading for an exploration into the concept and a few significant examples.
How Important Are Game Themes Nowadays?
So, are game themes important nowadays? Yes, very! Without a concrete theme, there isn't much to set the foundations for a game, especially with the more complex titles available on consoles like the PlayStation 5 or Xbox Series X. Sure, you can get away with it for generic sports games, as the theme is evident from the very start. But for things like first-person shooters or RPG titles, a great theme is incredibly important. Otherwise, software developers won't have much success.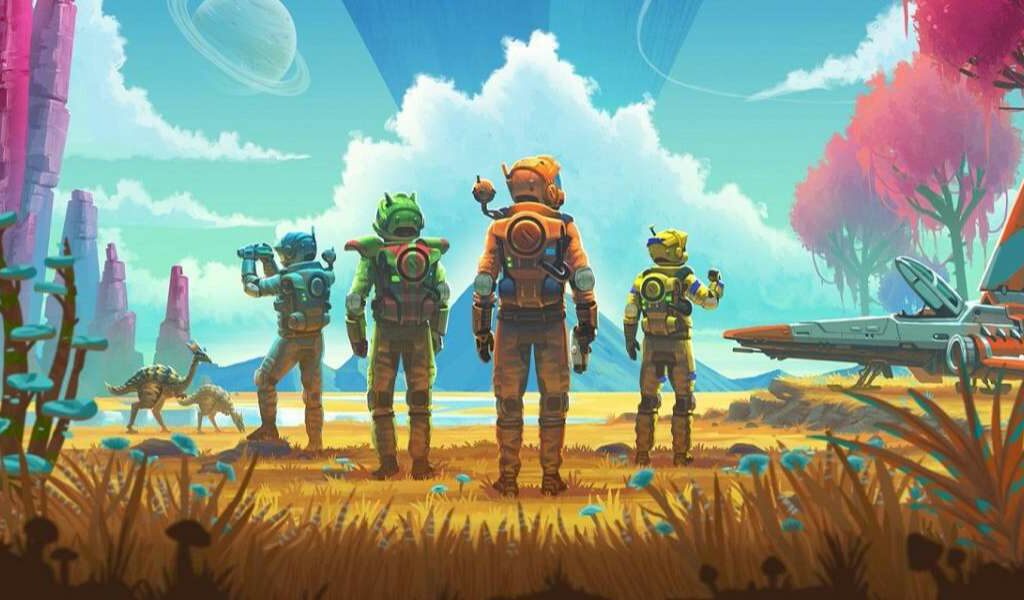 How Do Software Developers Create New Themes?
There is naturally a fair amount of brainstorming that goes into the process, but you cannot just conjure a theme out of fresh air. Many developers turn to historic time periods for inspiration, as seen in the smash-hit Rockstar Games title Red Dead Redemption, which leans heavily on the Wild West era of the late 1800s in America.
Alternatively, other game developers look forwards to a future that has yet to materialize. This can either take the form of a hyper technological, sci-fi inspired theme or one that takes a frightening view of where our world is headed. For example, the dystopian theme used in The Last of Us imagines what would happen if humanity was overcome by a devastating fungal pathogen that turns people into zombies. This is a particularly significant example of how a good theme can make a game famous.
Exploring Modern Gaming Themes
Okay, that's a bit of background regarding game themes out of the way. Next up, an examination of some of the most popular modern gaming themes and where you can find them. If you're an avid gamer, chances are you would have experienced some of the examples below already. But if not, keep reading for the lowdown:
Online Casino
Online casinos might not be the first thing you think of when considering how different game themes work, but they are among the most fertile environments for inventive themes. For example, online casino platforms nowadays have a wide variety of slot themes for players to enjoy, from Ancient Egyptian-inspired titles to futuristic space-themed games. These aesthetics are some of the main ways in which software developers distinguish themselves from the rest and acquire new players, entrenching their importance. Furthermore, they create immersive atmospheres that greatly enhance the gaming experience for players.
Fantasy
The fantasy theme is arguably the most widely used aesthetic throughout the history of modern video gaming. This is especially true for RPG games such as RuneScape and Skyrim, which borrow from the fantasy universes first imagined by the likes of Tolkien, with his Lord of the Rings universe. Some of the common tropes include the use of magic and a worldly environment without modern technology.
Historic
Historical gaming themes have also been exceptionally popular over the past several decades. This is particularly evident with the first stream of first-person shooter titles that generally used WWII as their overriding theme. The Call of Duty series is arguably the most significant example, alongside Medal of Honor, although there are plenty of other historically themed games to be aware of.
Futuristic
While some gaming software developers look back through history for their gaming themes, others look forwards. Futuristic themes have become more and more popular recently as new technology allows software developers to imagine ever-more complex worlds and environments.