The unexpected and tragic passing of Lacitrus Asonta Dubose Gholston on September 1, 2023, has left a profound sense of shock and sorrow among those who knew him. Born on July 9, 1990, in Toccoa, Georgia, Lacitrus's life was marked by his warm presence and enduring impact on his loved ones.
His untimely demise in a car accident has left many deeply saddened, with questions lingering about the circumstances surrounding the incident.
Lacitrus Gholston Obituary And Car Accident Details
The circumstances of Lacitrus Gholston's passing have been met with shock and uncertainty. On the evening of the accident, just before 9 p.m., Lacitrus, 33, was driving northbound on GA106/Mize Road, near the intersection with the Highway 17 Bypass.
It is reported that he was driving at a high rate of speed when he failed to maintain his lane while navigating a curve. This loss of control led to a collision with a Ford F250 truck driven by Brian Caleb Phillips, 21, of Toccoa.
The aftermath of the collision was devastating, with the F250 truck flipping over, skidding, and flipping again before coming to rest in a ditch. The passengers of the truck, including Alyssa Phillips, Breelin Reece, and an unnamed 15-year-old, were transported to Northeast Georgia Medical Center in Gainesville.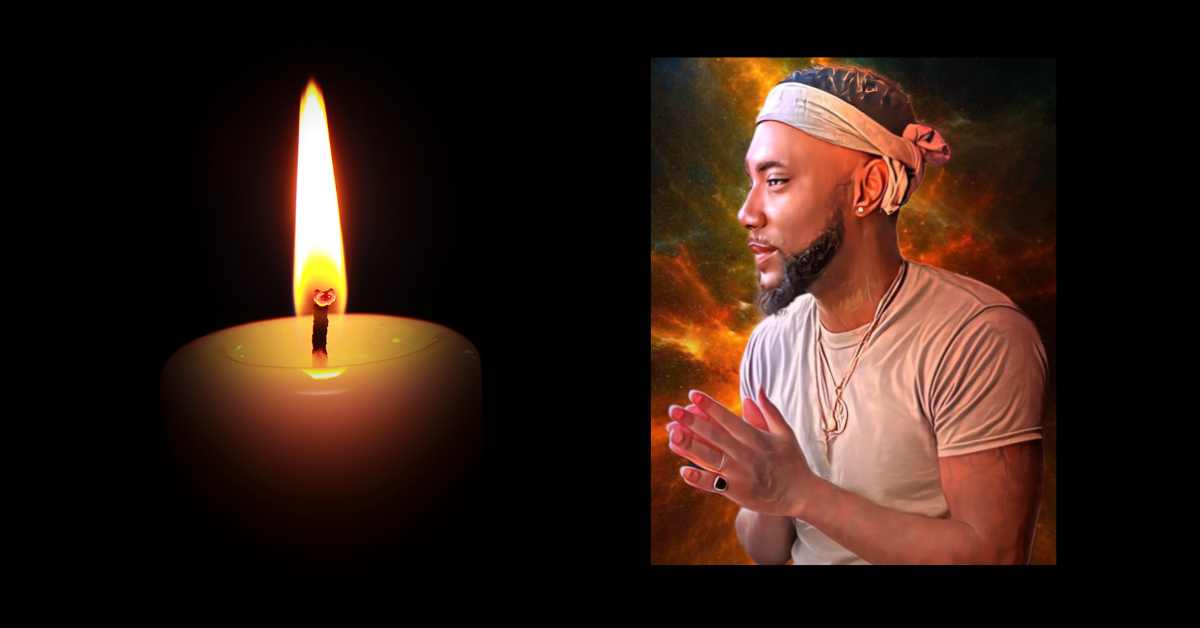 While all four occupants of the F250 were eventually released from the hospital, they endured fractures, bruises, and lacerations as a result of the accident. WNEG Radio shared a post on Facebook about Lacitrus Gholston's passing.
Reports from the passengers suggested that they had observed blue lights behind Gholston's vehicle before the crash, leading to speculation that he may have been attempting to evade law enforcement. It's important to note that these claims remain unconfirmed, and the full details surrounding the accident are still uncertain.
Lacitrus Gholston's Early Life and Family
Lacitrus was born to Lyshanda Kenester Dubose and Wade Cameron Hunter in Toccoa, GA. From a young age, he found solace and guidance in his faith, joining Trinity CME Church in Toccoa, Georgia.
Lacitrus's early years were enriched by the love and support of his family, which included his beloved grandmother, Shirley Colbert Hunter.
Lacitrus Gholston Family And Cherished Memories
Lacitrus leaves behind a legacy of cherished memories and the love of many. He is survived by his three sons: Janareon and Kewonta Riley, both of Lavonia, GA and Jacir Trammell of Toccoa, GA. His parents, Lyshanda K. Dubose and Wade C. Hunter continue to hold him close in their hearts.
Lacitrus was part of a large and loving family, with eight brothers: Arsenio Hunter and Cameron Hunter of Toccoa, GA; Defarrell Hunter, Ikell Hunter, Damarian Flentall, Montavious Whitfield, Broadus Blackwell, and Jeremiah Hunter, all from Toccoa, GA. He also had three sisters: Karri Hunter, M'Naijah Hunter, and Zykeyia Hunter, all residing in Toccoa, GA. Lacitrus's grandfather, Hick Hunter, lives in Westminster, SC.
In addition to his immediate family, Lacitrus had the love and support of his grandmother, Mary Dubose Watson, and the guidance of his uncle, Antonio Dubose. His aunts, Qwiana Dubose, Ajia Wilson, and Destiny Wilson, extended their love from Toccoa, GA, and Anderson, SC.
His best friend, Daniel Blasco, and a very special friend, Misty Caudell, both from Toccoa, GA, shared unforgettable moments with Lacitrus. His godchild, Toddrick Hightower, will forever hold a special place in his heart.
Previous posts covered other people's obituaries; if you want more information about their deaths, see below:
Conclusion: A Profound Loss
The passing of Lacitrus Asonta Dubose Gholston has left a void in the hearts of his grieving relatives and friends. His untimely departure has left many grappling with unanswered questions about the events leading up to the tragic accident.
While the circumstances surrounding his passing may remain unclear, one thing is certain: Lacitrus's memory will forever be a bright light in the lives of those who knew and loved him.
If you want to stay up to date on what's going on in your neighborhood, you can follow us on Facebook and read our most recent postings. This includes death news, cause of death, autopsy reports, obituaries, and more.