Marlo Hampton, star of Bravo's reality show The Real Housewives of Atlanta, is recognized for being a feisty and self-assured fashion maverick. She is also a vlogger who has her own website where she sells her unique and stylish items and apparel line as well as writes blogs about the newest fashion trends and other topics, in addition to all of her social media profiles.
She has used the exposure she gained from reality television to thrive as a social media influencer and designer. Her outspokenness and well-timed controversy have also helped to keep her current on social media and in people's minds. She has a large number of followers who are interested in everything she does and everything that happens to her.
They are currently curious regarding her weight loss. She appears to be significantly smaller than she was roughly five years ago, and admirers are intrigued as to what has changed in all these years. Everything you need to know about Marlo Hampton's weight loss is right here!
Marlo Hampton's Weight Loss: Before and After Photos
If you compare Marlo Hampton's (@marlohampton) images from roughly five years ago to her recent photos, you will see that she has lost weight. Her physique is much more toned today, and she is much more shapely than she has ever been. Fans want to know how she shed weight and improved and toned her physique.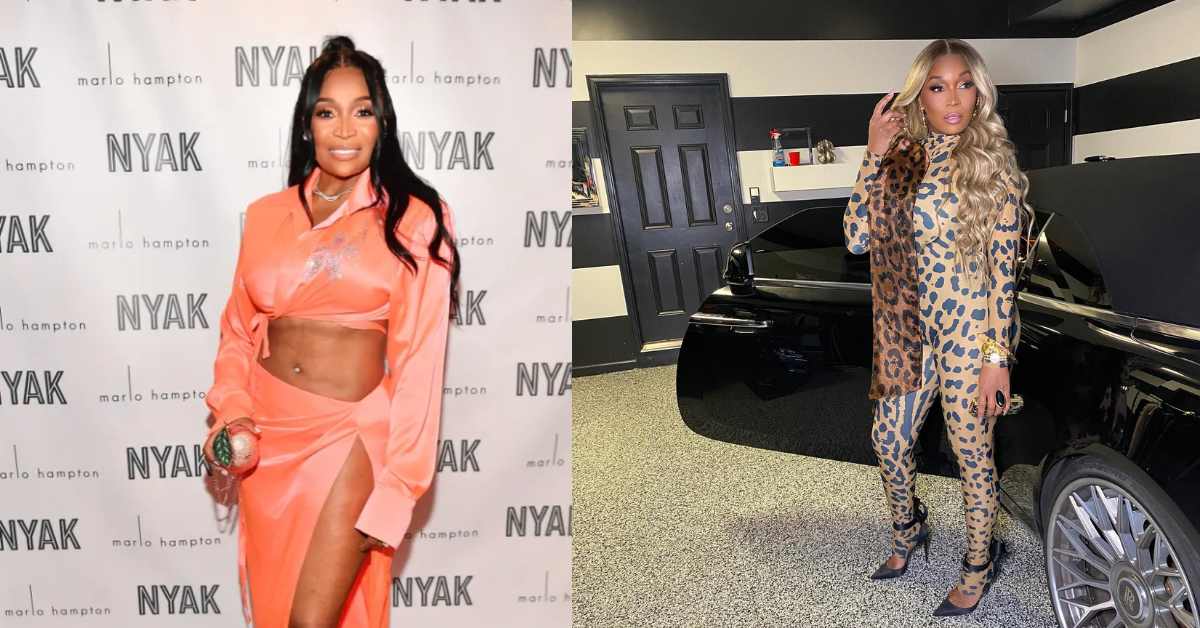 As it turns out, The Real Housewives of Atlanta star's fitness journey has been fraught with ups and downs. Her admirers first saw her physical change in 2018, when her fitness trainer posted images of her before and after weight loss on his Instagram page.
To say her figure changed dramatically would be an exaggeration because she was never overweight in the first place and didn't appear to have much weight to shed.
However, whatever small change there was, it was big and visible since Marlo Hampton appeared much more toned and had a defined body shape in the afterpicture. Fans' jaws dropped when they saw that photo of her.
They were blown away by her weight reduction transformation, which the trainer stated took a lot of hard work and devotion. Kory Phillips, the fitness coach who has molded Reginae Carter, Kashdoll, Toya Wright, and Riley Burruss, revealed the secret to her "noticeable difference" in her body.
Hampton's trainer, @iamthekingoffitness, wrote on Instagram on Oct. 21-
@marlohampton has been training about 3-4 times a week, intermittent fasting for 16 hours a day AND eating a high protein diet, mid/low carbs & low fats; not to mention wine daily & occasional fried food meals HOWEVER, In less than 30 days, she's made a noticeable difference on the scale, in her face, her arms & her DEFINITELY some definition in her midsection. #teamlovelybodies #revengebodyexpert #lovelybodiesatlanta #WNM
View this post on Instagram
If you want to read about the weight loss journey of other stars then you can read our posts provided below:
Marlo Hampton Admits to Using Ozempic to Lose Weight!
Unfortunately, Marlo Hampton was unable to maintain her weight drop for an extended period of time. During COVID-19, she regained all of her lost weight. In 2020, she reported that she had gained weight after stepping on the scale while on self-quarantine and discovering that the numbers were not skewed in favor of fitness.
She took a picture of the number 199.8 and captioned it, "S–t just got real!!!!" she said, cursing at the coronavirus and self-quarantine. "Diet starts NOW!" she added.
Marlo Hampton was able to sustain her weight loss right up to the quarantine by sticking to her food plan of two shakes a day, one protein bar cut in half, two meals of protein and green vegetables, 96 ounces of water, and three drinks. She couldn't continue while in quarantine, so she regained all of her weight.
Marlo Hampton stated she was going to restart her diet, and she may have. She has lost weight since 2020, however, it is possible that this is related to her use of Ozempic. During the RHOA reunion, she revealed that she used a generic brand of weight loss medication to get in shape for her new look.
If you want to learn more about other celebrities' weight loss journeys, you can follow our Twitter account and read our most recent postings.