Kat Flores, better known as Tatu Baby, is a tattoo artist and reality TV star. She gained prominence on the reality show "Ink Masters," where she finished second in the third season. People also know her as an Instagram model and influencer, alongside Brittany Zamora and Paige Hyland.
In Miami, she has her own tattoo studio, "Till the End Gallery." Her appearance in the American reality series 'Cartel Crew' with Stephanie Acevedo and Michael Blanco was recently highlighted. The show depicted the daily lives of those with ties to the drug cartels that surround Miami, Florida. Continue reading to find out more about her personal and professional life.
Tatu Baby Boyfriend: Is She Dating Anyone?
Tatu Baby is not married, however, it is unclear whether she has had any relationships. She previously had a relationship with Eddie Soto, who was serving time in federal prison. Deniro Roman Soto, their son, was born in 2014. But their relationship didn't go and they split up after a while.
She may be keeping her relationship hidden from the media, as she has most certainly done in the past. The reality TV actress is mostly seen spending time with her young son Deniro and enjoying his birthdays. Katherine is also a highly sought-after tattoo artist, and her Miami tattoo studio, Till The End Tattoos, keeps her busy.
Have a look at Tatu's Instagram post with her son Deniro Roman Soto-
View this post on Instagram
Tatu Baby was reportedly linked with Ceasar Emmanuel, star of the tattoo reality program 'Black Ink Crew,' who claimed to have had a relationship with her in 2017. She denied anything happened between them, claiming that they were simply friends. At the moment, there appears to be no love interest in Katherine's life that she has made public.
You can also take a look at below posts about other celebrities boyfriend details:
Tatu Baby's Relationship With Ex-Boyfriend and Children
Tatu Baby, also known as Katherine "Kat" Flores, was formerly linked to Eddie Soto, with whom she had her son Deniro Roman Soto. Deniro, who was born on May 23, 2014, was reportedly only one year old when Eddie was convicted on drug charges and sentenced to five years in federal prison.
He is suspected of having ties to the Miami drug ring. Katherine has also stated that he was unfaithful to her during her pregnancy and that their relationship eventually dissolved. Eddie continued to see his son Deniro during jail visits. Eddie and the Miami tattoo celebrity reconciled after his release in 2019.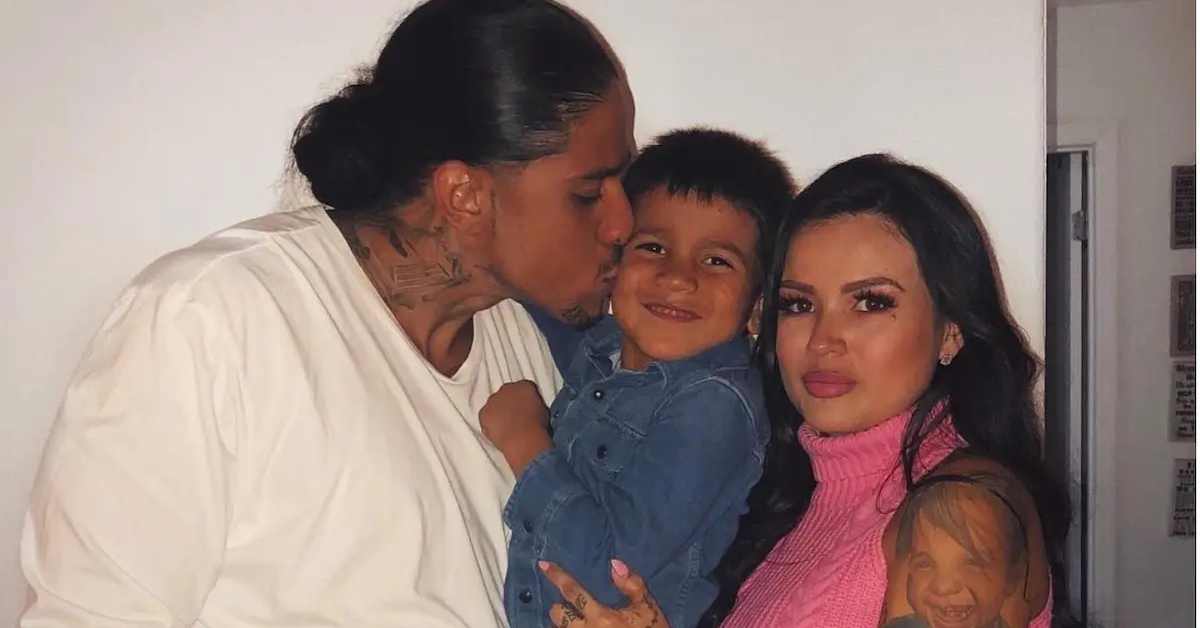 The reconciliation occurred in part because, according to Katherine, Eddie emerged from prison looking like "a whole snack." They resolved to raise Deniro together, despite the fact that Eddie had a lot of catching up to do in terms of parenthood.
However, their disagreements persisted. Katherine declared a few months later that she had split up with Eddie, realizing that their relationship had no future. Eddie has been noticeably absent from Katherine's media appearances and posts since. As a result, it's very evident that she's called it quits with her child's father for good.
Get the inside scoop on your favorite celebrities and their love lives by joining us on our sizzling Twitter account!