Unsellable Houses is an HGTV reality show in the United States. Unsellable Houses is one of the many reality shows on HGTV that deal with real estate and house remodeling. The show stars twin sisters Leslie Davis and Lyndsay Lamb, who assist homeowners in selling their conventional homes by providing the necessary repairs.
They make lifeless houses sellable on the show. While the twin sisters have staff assigned to different tasks, Jeff Lawrence handles the renovation. JL Remodelling is also owned by Jeff Lawrence. Because he was gone in the fourth episode of Season 2 of the show, fans were left wondering: What happened to Jeff on unsellable houses?
What Happened to Jeff on the Unsellable Houses?
The second season of Unsellable Houses began on HGTV on March 30, 2021. After each episode aired, the show's official Instagram page began hosting Ask Me Anything sessions. One of the viewers inquired about Jeff, who was absent from the fourth episode.
"Oh, I have a question. Where was Jeff?" the viewer wrote. The page posted a photo of Jeff with the caption, "This Guy!!!! He was out for a few weeks. he will be back with his amazing team from JR Modeling. They're our go to team."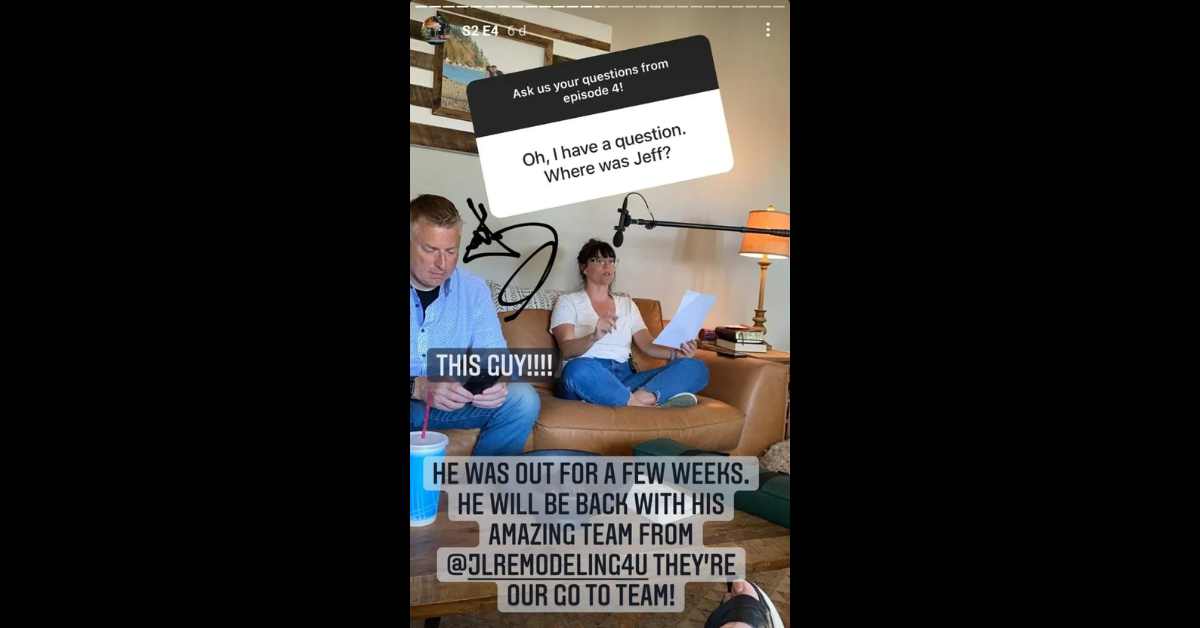 Who is Jeff Laurence?
Jeff is the contractor who may frequently be seen on HGTV's Unsellable Houses. He owns JL Remodelling, which he launched in 2001. The company provides renovation services ranging from kitchen and bath remodels to community projects.
The show's home contractor works with twin sisters Lyndsay and Leslie to give old houses new life. Jeff was born in Edmonds and now resides in Mill Creek with his wife Kelli and four children.
Jeff spends his free time with his family and friends, on the soccer field – one of his 39-year loves – or serving in missions with his church and around the world.
It's #transformationtuesday on #UnsellableHouses! We can't wait for you to see how we transform our contractor Jeff's rental property. #jlremodeling pic.twitter.com/oLlA51oct8

— Lamb & Co. (@lamb_andco) February 25, 2020
You can also take a look at who other celebrities are leaving shows:
Viewers Raise Concerns Because of Jeff Absence
It's obvious Jeff's presence is appreciated since fans have been missing him while he hasn't appeared.
"I love the show, I always look forward to the latest episode. But where is contractor Jeff?" one viewer remarked.
Another person commented on Leslie's most recent post, saying, "Love the new season. Where is Jeff? I miss seeing him on the show."
Others questioned the Unsellable Houses twins about Jeff's absence from the last few programs. Stay tuned with us on leedaily.com for more latest updates.