Behind every prominent figure, there often exists a lesser-known story waiting to be uncovered. In the case of Bernard Looney, the former CEO of BP, his personal life has recently come under the spotlight due to his resignation in September 2023.
Among the details that have emerged is his past relationship with Jacqueline Hurst, a British life coach, and author. This article delves into the life and career of Jacqueline Hurst, offering a glimpse into the woman who once shared a part of Bernard Looney's journey.
Who Was Jacqueline Hurst's Wife?
Jacqueline Hurst, Bernard Looney's ex-wife, is a notable figure in her own right. She is a British life coach, author, and columnist for various prestigious publications, including GQ Magazine, The Sunday Times, The Telegraph, Harper's Bazaar, and The Times. Her expertise and insights have been sought after by a diverse range of readers.
Jacqueline Hurst's Professional Credentials
Beyond her role as a life coach, Jacqueline Hurst is recognized for her professional credentials. She holds the title of an associate member of the Royal Society of Medicine and is a member of the National Guild of Hypnotists.
Her private practice in London's Mayfair specializes in areas such as relationships, anxiety management, building self-confidence and self-esteem, navigating life changes, stress management, and combating burnout.
Influential Figures and Contributions
Jacqueline Hurst's approach to life coaching often draws from the wisdom of influential authors and speakers, including Byron Katie, Eckhart Tolle, Marianne Williamson, and Dr. Wayne Dyer.
Her ability to guide and support individuals has garnered recognition, as evidenced by Gregg Wallace's acknowledgment of her assistance in relieving anxiety before his appearance on BBC's Strictly Come Dancing in 2021.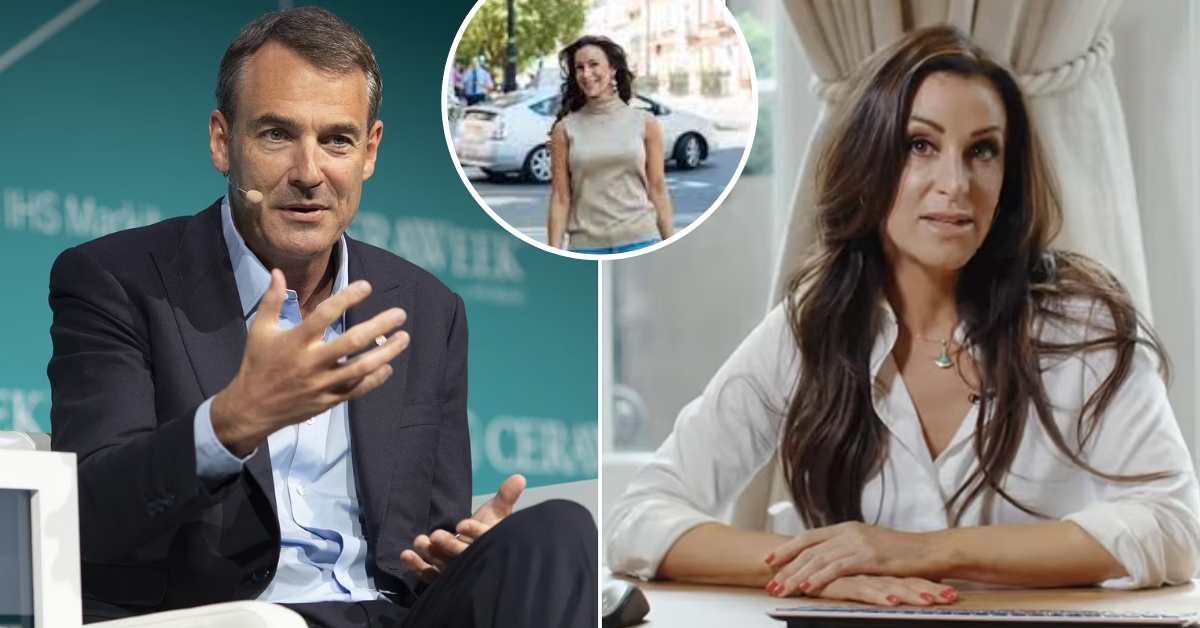 Bernard Looney's BP Leadership and Sustainability Vision
Bernard Looney's significant contributions as the CEO of BP. He took the helm of one of the world's largest oil and gas companies in February 2020, during a pivotal moment in the energy industry. Under his leadership, BP embarked on a transformative journey to address environmental and sustainability concerns.
Looney announced BP's ambitious goal of becoming a "net-zero" company by 2050, signifying a commitment to balancing greenhouse gas emissions with removals or offsets. This transition entailed a shift towards cleaner energy sources and a pledge to reduce carbon emissions from BP's operations.
A Key Moment in BP's Sustainability Journey
One of the pivotal moments during Bernard Looney's tenure at BP was the company's commitment to becoming a net-zero entity by 2050. BP outlined clear and actionable goals, including increased investments in low-carbon energy sources, a reduction in oil and gas production, and the adoption of cleaner technologies.
This commitment was closely monitored by industry experts and environmental advocates as a crucial step in the global effort to combat climate change.
If you want to know about the wife of other stars then you can check out our below-provided posts:
The Resignation and Personal Relationships
In an unexpected turn of incident in September 2023, Bernard Looney resigned from his position as CEO of BP. The reason cited for his abrupt departure was the failure to fully disclose details of his past personal relationships with colleagues. This revelation raised questions about the personal aspects of Looney's life that had previously remained relatively private.
Have a look at Alex Lawson's Tweet below:
Well that's quite the shocker: one of the biggest names in business quits, BP admitting Bernard Looney "did not provide details of all relationships". pic.twitter.com/3xGgieExB6

— Alex Lawson (@MrAlexLawson) September 12, 2023
As, of yet this much is known related to Bernard Looney's Wife's personal life. When we get the latest information we will share it with you. Till then you can follow us on Twitter and check out our other posts related to your favorite stars.