Kevin Porter Jr., a player for the Houston Rockets, is facing serious trouble. He was arrested in Manhattan, New York, after an alleged assault on his girlfriend, Kysre Gondrezick, a former WNBA player.
The incident happened in the early hours of a Monday at the Millennium Hotel in Times Square, Manhattan. It all started when Porter Jr. returned late from a party, which made his girlfriend upset.
She wouldn't let him into their room, so Porter Jr. got hotel security involved, and it's claimed that he then assaulted his girlfriend.
Houston Rockets guard Kevin Porter Jr.'s alleged attack on his girlfriend, former WNBA player Kysre Gondrezick, at a New York City hotel left the woman with a fractured neck vertebrae and a cut above her right eye, prosecutors said Tuesday. https://t.co/VjlYfxCOVb

— ESPN Women's Hoops (@ESPN_WomenHoop) September 12, 2023
Who is Kevin Porter Jr Girlfriend?
Kysre Gondrezick, who is Kevin Porter Jr.'s girlfriend, has an interesting background. She used to be a professional basketball player in the WNBA, and she was picked as the No. 4 overall selection in the 2021 draft.
She played for the Indiana Fever in 19 games before getting waived in January 2022. Since then, she hasn't played in the WNBA. Before the 2022 season, she had a chance to join the Chicago Sky but was released during training camp and didn't make their roster.
Gondrezick's basketball journey began in high school at Benton Harbor High School in Michigan. She continued her basketball career in college, playing for the University of Michigan and later West Virginia University.
Her family has a strong basketball background too. Her dad, Grant Gondrezick, played as a shooting guard for the LA Clippers and the Phoenix Suns, while her mom, Lisa Harvey, won a national championship at Louisiana Tech.
She also has a sister named Kalabrya, who played for the Michigan State Spartans. Beyond her basketball career, Kysre Gondrezick is also involved in acting and modeling.
Kysre Gondrezick Instagram Post:
View this post on Instagram
Check out the latest article about celebrities' girlfriends below:
Kevin Porter Jr. Faces More Off-Court Issues in His Career
Kevin Porter Jr., the talented basketball player, has faced a series of off-court challenges in his career. After being drafted in 2019, he had a rocky start in the league.
In November 2020, he was arrested on weapons charges, which didn't lead to indictment but still had a negative impact on his time with the Cleveland Cavaliers.
Although the Houston Rockets gave him another chance, he faced issues there too. He was initially playing in the minor league before moving up to the Rockets' main team.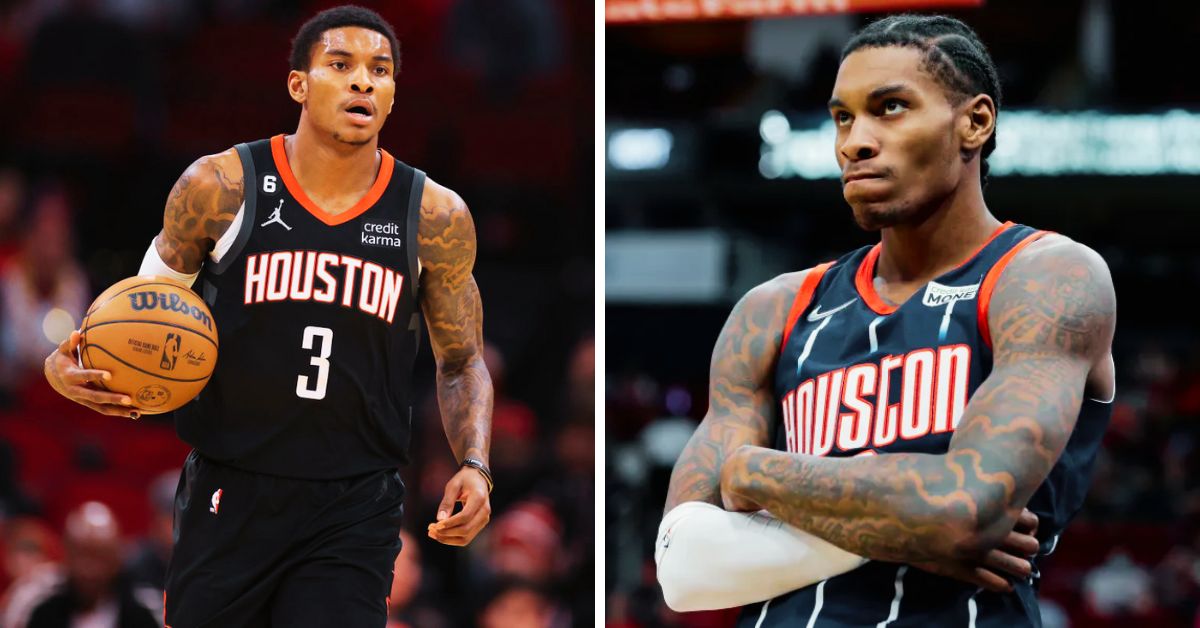 However, he was fined $50,000 for not following the league's health and safety rules. Despite this, he had a standout performance with a 50-point, 10-assist game against the Bucks, securing his position as the starting point guard.
In January 2023, Porter Jr. had a heated argument with assistant coach John Lucas, resulting in a one-game suspension after he threw an object in the locker room. He seemed to have settled down in the 2022-23 season until the recent allegations of assaulting his girlfriend.
For the latest updates on this developing story and more insights into the world of sports and relationships, follow us on Twitter.