The release date for the game "Lies of P" is confirmed and it's a game that many Bloodborne fans are excited about. It reminds us of Bloodborne because of its dark and gothic world with spooky enemies, which is really cool.
The best part is you can try the game before it's officially out by downloading a free demo. The demo includes the first two chapters of the game, and you can test out combining weapons and using the lying feature.
In this article, we'll tell you all about "Lies of P." We'll talk about when it's coming out, how to pre-order it, what the game is like to play, the story in the game, and where you can play it.
Lies of P Release Date
The Lies of P game will be released on Tuesday, September 19th, 2023. This date is the same for all versions of the game on different gaming platforms.
If you can't wait to play, you can pre-order the game digitally and get it a few days before the official release date. So, the wait is almost over!
Check out some other exciting content we've published:
Can I Pre-Order Lies of P?
Yes, you can! If you want to get Lies of P before it's released, you can do what's called a 'pre-order.'
Have your weapons ready. The week is upon us and there are only 7 days remaining. #LiesofP

Pre-order now to enter this twisted tale on September 19. https://t.co/cqurlNEDfJ pic.twitter.com/WFB6SUXW7w

— Lies of P (@Liesofp) September 12, 2023
There are two versions you can pre-order: The Standard Edition and the Deluxe Edition. The Standard Edition costs £49.99, and the Deluxe Edition costs £59.99.
When you pre-order, you also get a special outfit called the 'Mischievous Puppet's Set' as a bonus.
If you're playing on a PlayStation 4, PlayStation 5, Xbox One, or Xbox Series X, you can pre-order the game. If you want the Deluxe Edition, which comes with extra cool stuff like a steelbook case and an artbook, you can only get it at GAME stores.
If you play games on a computer, you can pre-purchase Lies of P on Steam.
And here's a special tip: If you get the Digital Deluxe Edition, you can start playing the game three days before the official release date. You can pre-order it on Steam, the PlayStation Store, or the Xbox Store. Plus, you can also find a demo of the game there.
Lies of P Gameplay Features and Story Secrets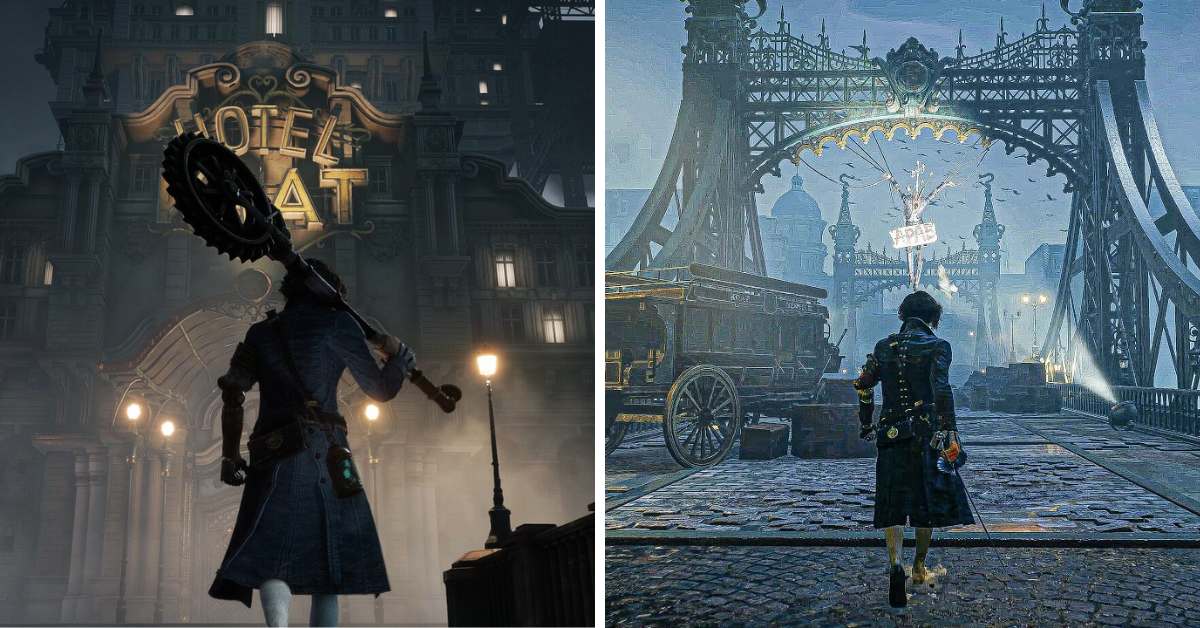 Lies of P is a video game where you play as Pinocchio, the wooden puppet who wants to become a real human. Your main goal is to find Mr. Geppetto, who is somewhere in a city filled with madness and danger.
In this game, you'll have to fight all sorts of creepy creatures and machines in the city of Krat. The city's look is inspired by a time called the Belle Époque, which was in Europe a long time ago.
The game might remind you a bit of another game called Bloodborne, but it's not exactly the same.
You'll also have the ability to combine different weapons to make powerful ones for Pinocchio. And there's a special system that lets you change parts of Pinocchio's body to make him better at fighting.
One unique thing about this game is that you can lie to people during the game. Depending on the lies you tell, the story can change, and there are different endings you can discover.
Is There a Lies of P Trailer?
Yes, there is! You can watch the Lies of P trailer by clicking on the video below:
Stay connected with us on Twitter for the latest updates, news, and exciting content!