Jeezy, the well-known American rapper, has achieved remarkable financial success over the years. Born as Jay Wayne Jenkins on September 28, 1977, in Atlanta, Georgia, Jeezy began his music career in the early 2000s. In 2023, his net worth is an impressive $10 million, a testament to his years of hard work and business smarts.
Jeezy's Early Hustles: Education and Entrepreneurship
Jay Wayne Jenkins, famously known as Jeezy (formerly Young Jeezy), was born in September 1977. Many fans have wondered, "Where is Jeezy from?" He was born in Columbia, South Carolina, but he grew up in Georgia, specifically in Hawkinsville and Macon.
Jay Jenkins' childhood was shaped by the presence of gangs and street hustling, mainly because of financial difficulties.
His parents separated shortly after he was born, and he was raised by his mother and maternal grandmother. During his early years, he often lived with different relatives.
As for Jay's education, there's not much information available. As a young boy, he dabbled in various money-making ventures.
He worked at his uncle's construction company for a while, but he later got involved in illegal activities like selling stolen cell phones. At the age of 17, he was sent to the Youth Challenge Academy for nine months due to a drug possession charge.
The rapper likely had a brother who passed away years ago, but details about him are not public. Unfortunately, Young Jeezy's mother faced health challenges and passed away in 2021. She had previously battled alcoholism and drug addiction.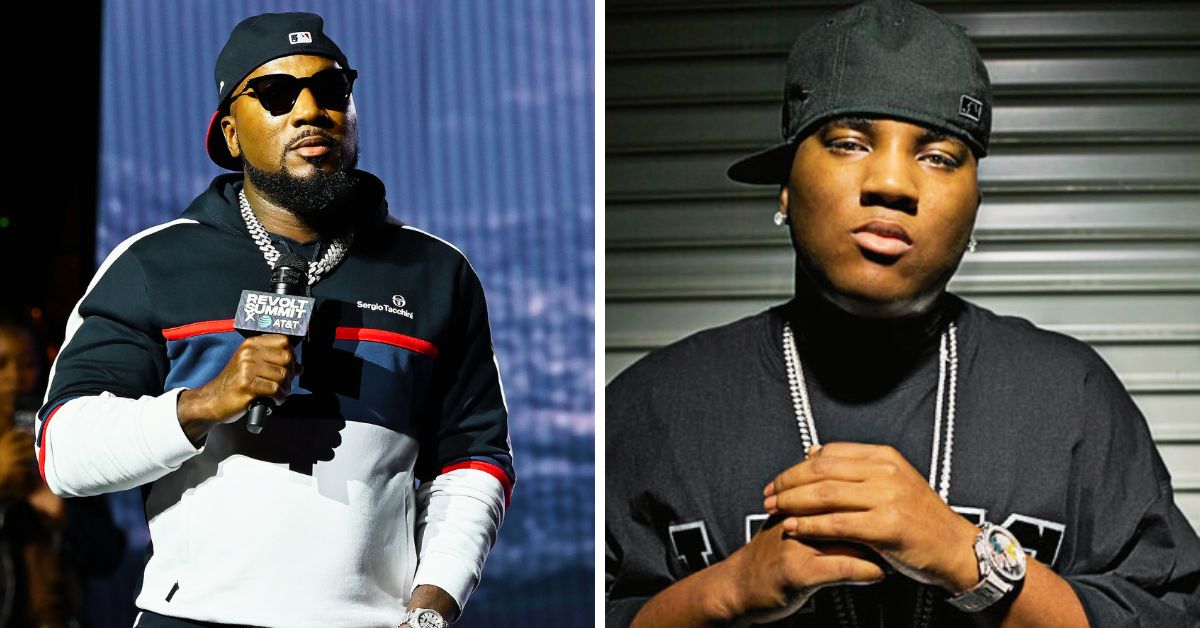 Check out recent posts we covered on Jeezy and Jenni:
Jay Wayne's Musical Journey
Jay Wayne started a music company called Corporate Thugz Entertainment (CTE) in 1998, but he later decided to go solo. He released his first album called "Thuggin' Under the Influence" in 2001, and then another one called "Come Shop Wit Me" in 2003.
In 2004, he signed with Bad Boy Records and joined a group called Boyz n Da Hood. They released an album together in 2005. Jay then joined Def Jam Records in the same year and put out his first solo studio album, "Let's Get It: Thug Motivation 101," in July 2005.
Jeezy's Instagram Post:
View this post on Instagram
His album did really well and reached the second spot on the Billboard 200 chart. One of his songs, "Soul Survivor," featuring Akon, even reached the fourth spot on the Billboard Hot 100 chart. It's the most successful song in his career.
In 2005, Jay left Boyz n Da Hood and started a new group called United Street Dopeboyz of America (USDA). Since then, he's released several more albums, including "The Inspiration" in 2006, "Cold Summer" in 2007 (with USDA), "The Recession" in 2008, "The Thug Motivation 103" in 2011, "Seen it All" in 2014, "Church in These Streets" in 2015, "Trap or Die 3" in 2016, and "The Recession 2" in 2020.
Jeezy's Net Worth in 2023
In the current year, Jeezy's estimated net worth is around $10 million. This substantial wealth isn't solely from his music career, Jeezy has expanded his earnings through different business endeavors and endorsements, which have added to his financial success over time.
Follow us on Twitter for more on his remarkable career and personal life.