'Cellmate Secrets: Drew Peterson' tells the strange story of a former sergeant from Bolingbrook, Illinois, who was accused, arrested, prosecuted, and convicted of murdering his third wife after his fourth wife went missing. Drew Peterson originally came to public attention after the disappearance of Stacy Ann Cales Peterson.
He was eventually imprisoned for the same after allegations of his authoritarian behavior and immorality led to a homicide probe. How about we find out more about the six children he had with his four women now that it has been a while?
Drew Peterson's Children: Who Are They?
Stephen Paul Peterson and Eric Drew Peterson were born from Drew Peterson's marriage to Carol Brown, which lasted from 1974 to 1980. After over ten years of marriage to Victoria Connolly, they never had kids.
Drew had two more kids with Kathleen Savio, whom he married in the summer of 1992, Thomas Peterson (born 1993), and Kristopher Peterson (born 1994), who were roughly 10 years old when their mother was found dead in March 2004. Drew married Stacy Ann Cales in 2003, and she gave birth to Anthony that same year, followed by Lacy in 2005.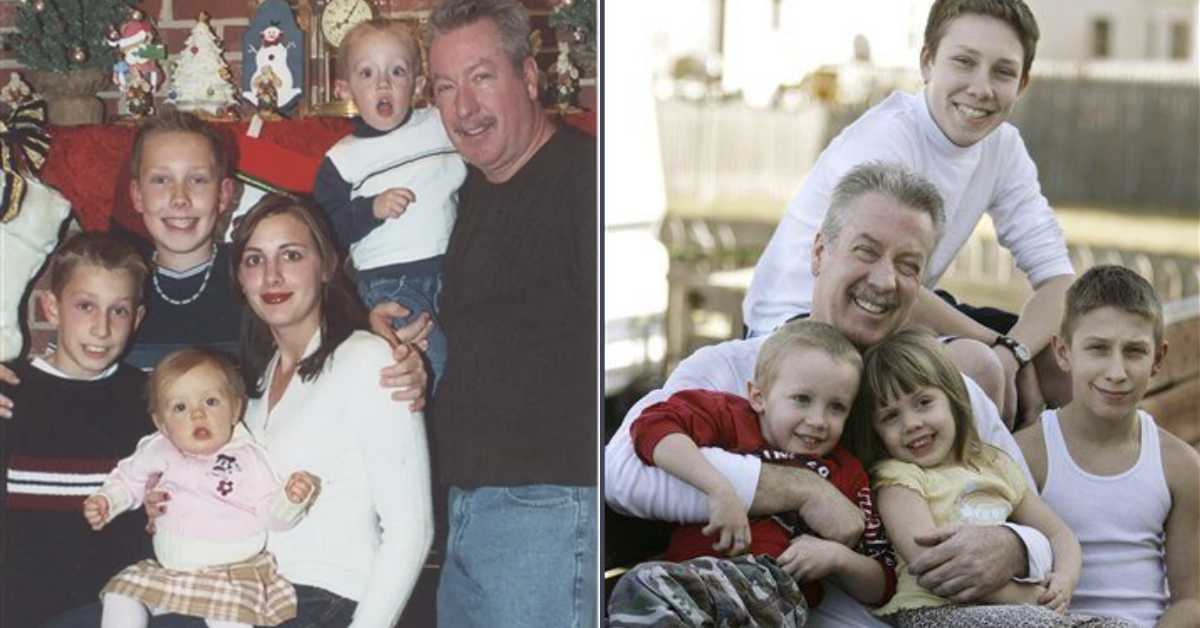 Stacy adopted and raised Thomas and Kristopher as her own because they were still children when their mother died. Drew became their sole guardian when she went missing. Stephen and Eric had both grown up and gone their separate ways, but Eric was separated from his father.
As a result, when Drew was prosecuted and arrested in 2009 for Kathleen's murder, Stephen took in all of the minor children — Thomas, 16, Kristopher, 15, Anthony, 5, and Lucy 4. He continued to raise them in his convicted father's home in Bolingbrook, Illinois, to provide them with a feeling of stability.
If you're curious to learn more about our previous updates regarding kids with celebrities, go here:
Drew Peterson's Children: Where Are They Now?
Stephen Peterson's marriage ended after Drew Peterson was captured. He was also fired as an Oak Brook police officer for neglecting to reveal information about his father after Stacy went missing. Stephen later stated that his father "probably" murdered both Kathleen and Stacy, despite the fact that no legal charges were ever filed against him for the latter.
"Over time, you hear enough (from police). They can't all be full of s—," Stephen said. "I don't want to come out and say he did it … but, I'm sure he did it."
Eric Peterson has made it known that he doesn't like Drew when it comes to him. He has alleged that his father was not a decent, loving, or caring father and that he saw him take Kathleen forcefully around their house while she screamed for help.
But he's got his own legal problems to cope with right now. In April 2021, after officials found about 40 marijuana plants in his home near affluent Burr Ridge, Eric was taken into custody on felony narcotics charges. Despite posting a $5,000 bond, the 42-year-old's case appeared to still be pending in court.
When Thomas and Kristopher finished high school, they moved out of Stephen's house, where they had previously lived with Drew and Stacy. According to NBC Chicago, Thomas graduated as valedictorian from Bolingbrook High School and was a neuroscience major at UPenn in 2012.
Unfortunately, no specific information on Kristopher is publicly available. Anthony and Lacy, on the other hand, are still in Stephen's safe custody because they are children. Bolingbrook, Illinois, remains their home.
We hope you will find this post to be helpful, and you will enjoy reading it. If you found this article beneficial, please leave a comment below and bookmark our site Leedaily.com.