Landon Barker, Travis Barker's pop-punk heir, met TikToker superstar Charli D'Amelio in the summer of 2022 and went all-in on the relationship impact. The stereotypical Gen Z couple appeared inseparable, posing for photographs, imitating lyrics on TikTok, and participating in joint interviews.
The two were photographed for Mini V Magazine in a glittering yet gothic shoot that seemed to perfectly capture their intensity. Barker stated, "I have a few different mottos I like to live by but I think the one that has been the most prevalent recently would be, "Do what you love with the people you love." At least in my life, this line of thinking keeps me motivated to pursue my dreams and passions since I'm pursuing them with the people who mean the most to me and want the best for me.."
Did Charli and Landon break up? Many admirers are concerned about their relationship and want to know more about their separation.
Did Charli and Landon Break Up?
We don't believe the two are in the midst of a breakup, despite the fact that they've been pretty silent on social media—at least with their other half in tow. They still have pictures and photos of each other on their separate profiles, and their most recent postings were dated June 2023, in which they're shown getting intimate, likely after one of Barker's shows.
View this post on Instagram
Meanwhile, the Blink-182 clone shared TikTok videos of himself hanging out with D'Amelio and her older sister, Dixie.
Given that the two appear preoccupied—Barker preparing to release new music, D'Amelio dancing, and collaborating with numerous brands—we think their relationship is going swimmingly. In addition, Kourtney Kardashian gave Charli's new bob a thumbs-up on Instagram in early August.
Below is a post you can read if you're interested in learning about Pete Davidson's past relationships.
Charli and Landon's Relationship Timeline
Summer '22 was the summer of love for this new couple. After a few cozy images together, they ignited dating rumors then made things official in their relationship timeline in August 2022 when Barker uploaded an Instagram Story with D'Amelio with the caption "My @charlidamelio."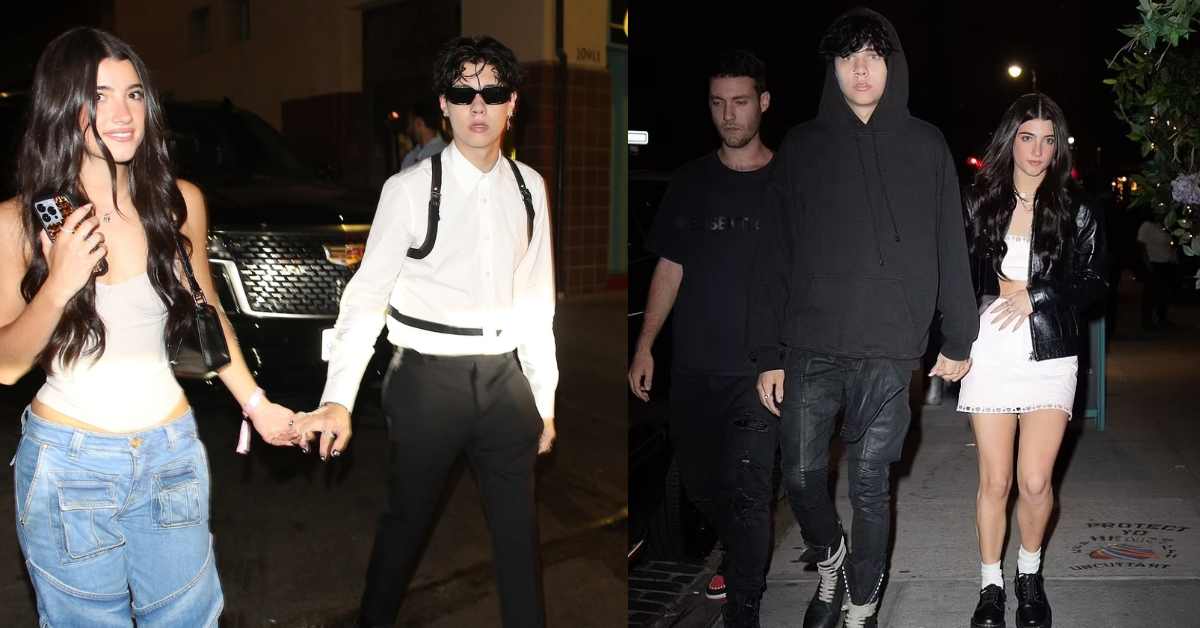 In fact, Charli's big sister Dixie set them up and advised her to strike up a conversation with the musician. Charli states that the meeting was the first time she felt fully herself.
"I've put what everyone thinks of me above my own happiness and this was the first time that I really listened to my heart," she told US Weekly.
Since their relationship began, the two have attended one of Kylie Jenner's product launch parties; Barker has supported D'Amelio's Dancing With the Stars appearance; they appeared as a pair at the 2023 Grammys; and Barker has handed a Nickelodeon's Kids Choice Award to his girlfriend.
We'll almost certainly get an update on the duo's next adventures—most likely via TikTok, of course. Stay tuned and keep an eye on this space for updates!
Follow us on Twitter and check out our other recent posts for the latest details on the personal lives of other celebrities, including marriage, divorce, relationship status, and more.