Fans of Married At First Sight went through shock on Monday, September 18, 2023, when it was revealed that the show's former relationship specialist Dr. Trisha Stratford passed away at the age of 72.
What's more distressing is that the neuropsychologist had only recently reached what she described to friends as the "happiest stage of her life" and had "so much planned" for the future. Trisha has prioritized her job over her own happiness throughout her life.
Few people are aware that, prior to her appearance on Channel Nine's reality show, she worked as a war correspondent in Somalia and Bosnia, wrote two books, and produced and directed 20 prime-time films on social justice topics.
If that wasn't enough, the academic also had experience in hostage negotiation and led resilience, conflict transformation, and visionary leadership programs all over the world.
When she hit 60, the single mother began to consider slowing down her pace and traveled from New Zealand to Sydney to be closer to her sole daughter, Gina.
She subsequently received an opportunity to appear in the first season of Married At First Sight, which caused her life to become even more of a whirlwind than previously.
"I love to reinvent myself," she previously told The Daily Telegraph of her decision to join the show at the age of 62, after producers approached her based on her PhD studies.
Trisha Stratford's Cause of Death
The untimely passing of such a significant individual raises concerns. Many people are curious about the "Trisha Stratford cause of death." However, the specific causes remain unknown for the time being. During this difficult time, it is critical to preserve the privacy of her loved ones while waiting for formal information on her death.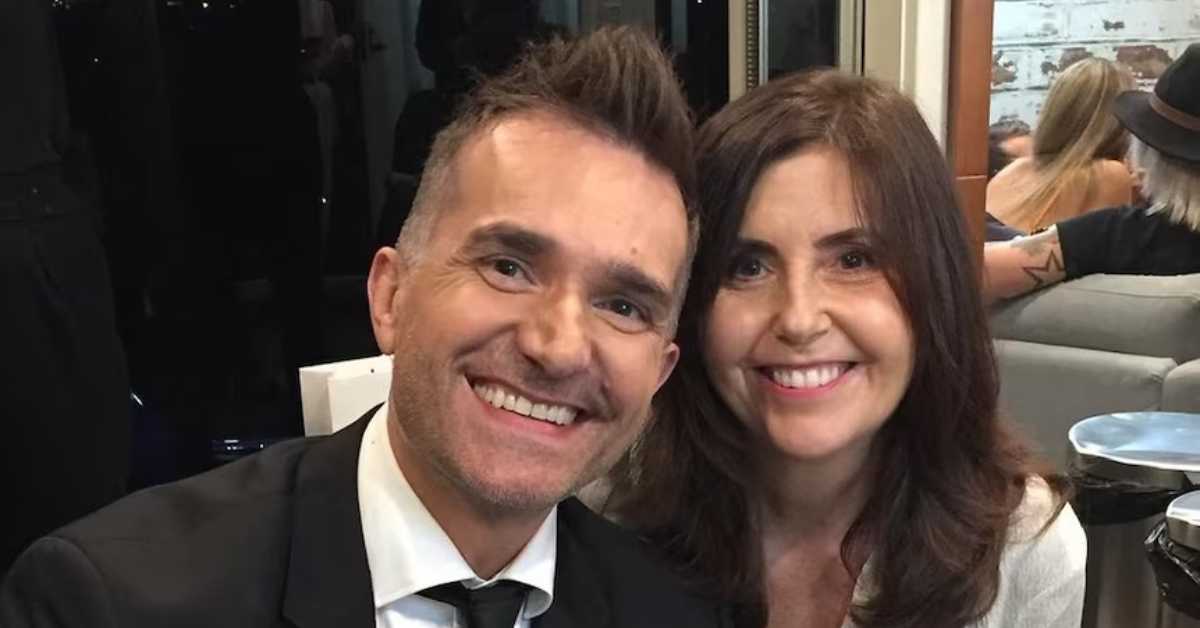 Why Did Trisha Stratford Leave MAFS?
Although she found the first two seasons "fulfilling," Trisha says she became "conflicted" when the show's focus changed to drama rather than true connections.
"I thought I had very strong resilience after everything I've done in my life, but MAFS took me to another level," she told Woman's Day in 2021, after leaving the show before season eight.
"By the end, I couldn't compromise my professional and personal standards because there were participants on the show who I felt shouldn't have been there."
Melanie Brisbane-Schilling shares a heartfelt tribute to Dr. Trisha Stratford on Instagram:
View this post on Instagram
Before making this decision as the program became less pleasurable and more time-consuming for Trisha, a friend arranged a blind date, which led to the Wellington-born star meeting the love of her life, Roger, at the age of 65.
"When we met, it was so natural, we had to give each other a hug – we had such energy," she told Woman's Day.
The couple had a long-distance relationship from their first date because Trisha was based in Sydney for the show and Roger lived in Auckland. This was also a major influence in her decision to leave the great show in 2021, despite the fact that it was at its pinnacle.
"Long-term distance relationships, I believe, don't work. They do for a couple of years, but then you have to make a decision," Trish said at the time.
You can check some other recent articles we have listed below:
What Happens With Her After MAFS?
The "inseparable" couple spent their days blissfully cycling, exercising, and collecting art as the New Zealand native relocated to Auckland and in with the love of her life in 2021.
They also bought a home in the south of France, in a community of only 1,400 inhabitants, where they planned to spend several months of the year living and refurbishing.
Dr. Trisha Stratford, on the other hand, only managed to visit the site a couple of times before her sad death.
You can follow us on Twitter and check out our most recent updates to find out about the newest local news, including deaths, their causes, autopsy reports, obituaries, and more.