Lee Majors is a well-known American actor who has been in the business for nearly six decades. He is best known for his roles in various popular television shows, including Six Million Dollar Man (1973-1978) and The Big Valley (1965-1969).
Lee Major's life has been filled with turmoil, leaving many of his fans wondering what the actor will do next. Here are some intriguing facts about the life and career of legendary actor Lee Majors, whose fame continues to this day.
In this article, we will go through Lee Majors's personal life, profession, and wealth, as well as his wife and children.
Is Lee Majors Still Alive and How Old Is He?
Yes, he is still alive. In 2023, Lee Majors will be 84 years old. Carl Yeary and Alice Yeary gave birth to the actor Six Million Dollar Man. Lee Major's parents were killed in separate car accidents. Carl, a manual laborer, was involved in a work accident five months before the birth of his son Harvey.
View this post on Instagram
When Harvey was 17 months old, his mother, Alice, was killed by an automobile. At the age of two, the actor was adopted and raised in Middlesboro, Kentucky, by his paternal uncle and aunt, Harvey Yeary and Mildred Poore.
Majors didn't find out he was adopted until he was much older and in his teens, after reading newspaper cuttings detailing his parents' fate. Such news would have broken anyone, but not Harvey. He resolved to work hard in order to make his adoptive parents proud.
If you want to know how many children Kountry Wayne and F. Murray Abraham have, check out our previous posts:
Lee Majors Education And Background
Lee graduated from Middlesboro High School. Surprisingly, acting was not on his radar at the time because he was more interested in sports. He graduated from high school in 1957, with a strong GPA that earned him a scholarship to Indiana University.
Majors was a member of the university's football team before transferring to Eastern Kentucky University two years later. In 1960, during his first game, Lee was involved in a tragic accident that left him with a back injury and incapacitated him for weeks, thereby terminating his college athletic career.
Lee did not give up on his dream of being a successful actor after making a full recovery. He appeared in several productions at Danville, Kentucky's Pioneer Playhouse. In 1962, the veteran actor received his Bachelor's degree in Physical Education and History.
Lee Major Career Beginnings
After finishing his studies, Lee Majors moved to Los Angeles. Lee was prepared to begin his acting career a year after enrolling in training at Estelle Harman's Acting School at MGM. When he was 25 years old, he was offered his first on-screen role.
The renowned actor acknowledges that his first TV appearance was uncredited, but this did not deter him from his goals. After a year, he began obtaining featured roles on programs like the Western Gunsmoke.
View this post on Instagram
The Big Valley (1965–1969) gave the Six Million Dollar Man hero his big break in the TV business. Under the guidance of the famous Barbara Stanwyck, he was able to learn the ropes of the acting business during this time. Soon after the conclusion of the series, Lee Majors appeared in The Virginian, Owen Marshall: Counselor at Law, and The Six Million Dollar Man before landing his most prized role as Steve Austin.
Lee Majors has worked on a variety of films over the course of his 56-year acting career, including The Fall Guy, Weeds, Dallas, The Game, and Raising Hope. Lee Major has received numerous honors and nominations, including the 1983 Golden Boot Award and the TV Land Superest Super Hero Award, which he won for his performance in The Six Million Dollar Man. In 2017, he received the Life Career Award from the Academy of Science Fiction, Fantasy, and Horror Films.
Read our earlier posts regarding some other stars' love life and children:
Lee Majors Wife: His LoveLife With Different Women
Lee Major has been married four times to various women, his love life has seen its share of drama. Despite this, the hero of The Six Million Dollar Man has received much notice for his superb acting career. While still a student, Lee initially married Kathy Robinson in 1961. Before Majors gained notoriety, their marriage disintegrated in 1964.
His 1973 second marriage to Charlie's Angels actress Farrah Fawcett is still remembered as one of the most well-known unions in Hollywood throughout the 1970s. The two appeared in well-known TV series, so paparazzi were enamored with them. In the later part of the 1970s, they attracted a lot of attention. Sadly, they split up in 1979, and in 1982 their marriage was formally dissolved.
Lee Majors married playboy model Karen Velez for the third time in 1988. This union disintegrated in 1994. The fourth time was the charm for Lee, who wed actress and model Faith Cross in 2002. His marriage to Faith was sensational because of the 35-year age difference between the two, but it has endured because the couple is still together and there are no rumors of a divorce.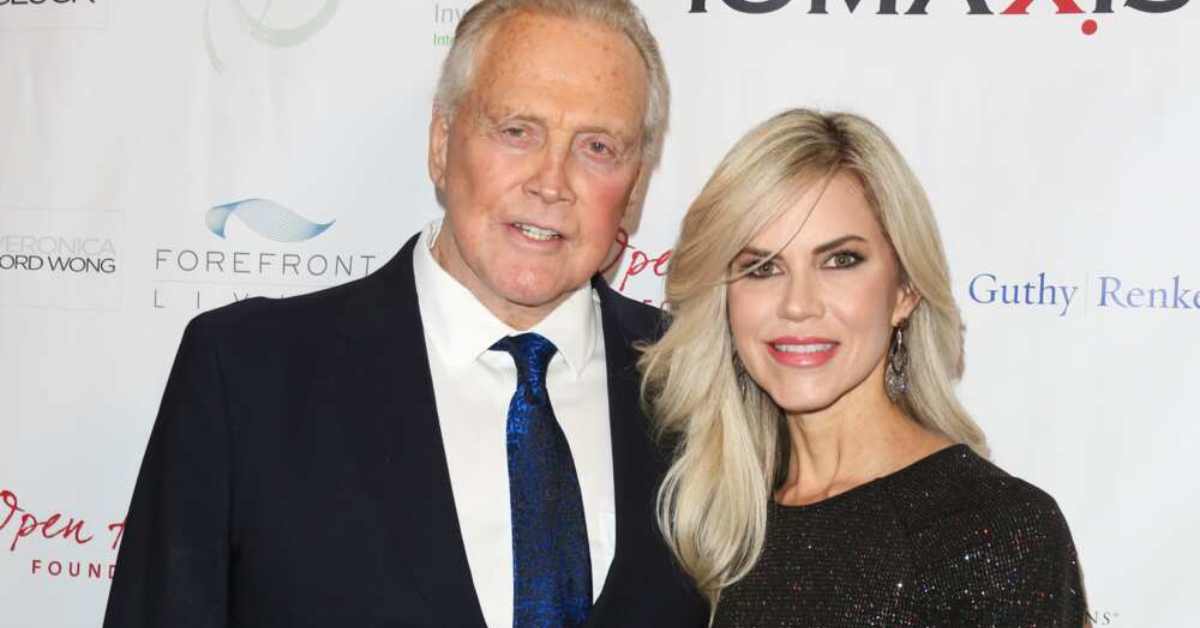 Lee Majors' Children
Lee Majors had many kids from his four marriages. Lee Majors Jr., his firstborn son, was born after his one-year marriage to Kathy Robinson. Farrah and Lee had no children. Lee's third marriage to Karen Velez resulted in his second child, a daughter, Nikki Majors, and twin sons, Dane Luke and Trey Kulley.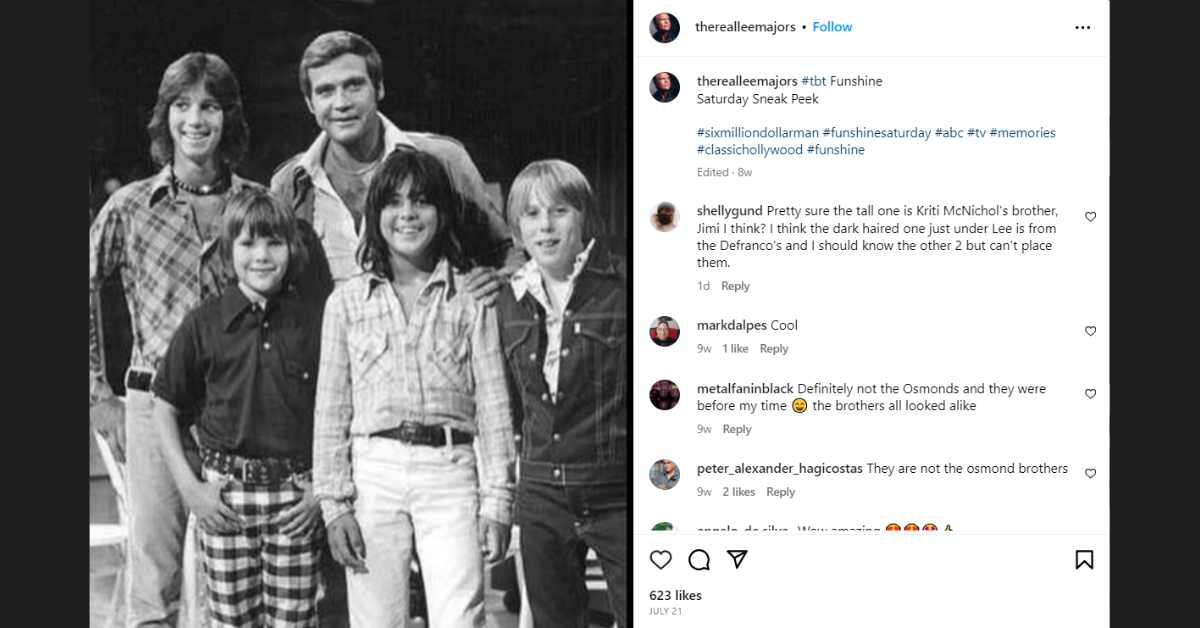 The Lee twins are all grown up now and look exactly like their father. Furthermore, the two have opted to follow in their father's footsteps by becoming actors. Lee and Faith are not blessed with children, possibly because she was too busy helping him raise his other children.
Lee Majors's Net Worth in 2023
How wealthy is Lee Majors as a result of his role in one of the most commercialized TV shows of all time, The Six Million Dollar Man? The famous actor's net worth is expected to be $15 million. Even while the sum is less than most would expect considering his extensive acting career, it is still significant, and he can live comfortably with it.
Where is Lee Majors Now?
Despite rumors to the contrary, Lee Majors is still alive and well, living a quiet life away from the spotlight. The actor's most recent project was in the television film Eat, Play, Love. Lee Major explained that after residing in Beverly Hills, Los Angeles, for almost 5 decades, the city had worn him out and they needed a change. As a result, he migrated to Houston, Texas, where he currently resides with his wife Faith Cross.
Even though Lee Majors net worth is lesser than that of most prominent performers who have been involved in a variety of high-profile productions, his tale is interesting and demonstrates tenacity and determination. Even when confronted with a variety of life-threatening situations, the actor managed to make the best of it and never gave up.