Nancy Sampson, a 61-year-old retired human resources director from Greer, South Carolina, died over the weekend while hiking the Blue Ridge Parkway. Her family and community are in sorrow. The tragedy happened around 12:15 pm on a Saturday (23 September), according to the US National Park Service.
Nancy Sampson was enjoying a day of sightseeing in the park when tragedy struck. She accidentally tumbled over a cliff near the Glassmine Falls overlook, a serene yet precarious location along the picturesque Blue Ridge Parkway. The news of her fall prompted an immediate response from skilled rescuers equipped with rappelling gear.
These dedicated rescue teams embarked on a challenging mission to locate Nancy Sampson, who had fallen about 150 feet below the overlook. Despite their valiant efforts, the rescuers confirmed that she had succumbed to her injuries from the fall. With heavy hearts, they carefully recovered her lifeless body, bringing her tragic journey to an end.
Nancy Sampson's husband, Robert Sampson, shared his profound grief with The Guardian, revealing that their family is struggling to cope with the immense loss. He spoke of her as a loving and compassionate woman who possessed a heartwarming smile that endeared her to everyone she met.
"My heart is broken – I will miss her smile and kind heart," Robert Sampson said in text messages to The Guardian, underscoring the profound impact of his wife's untimely passing.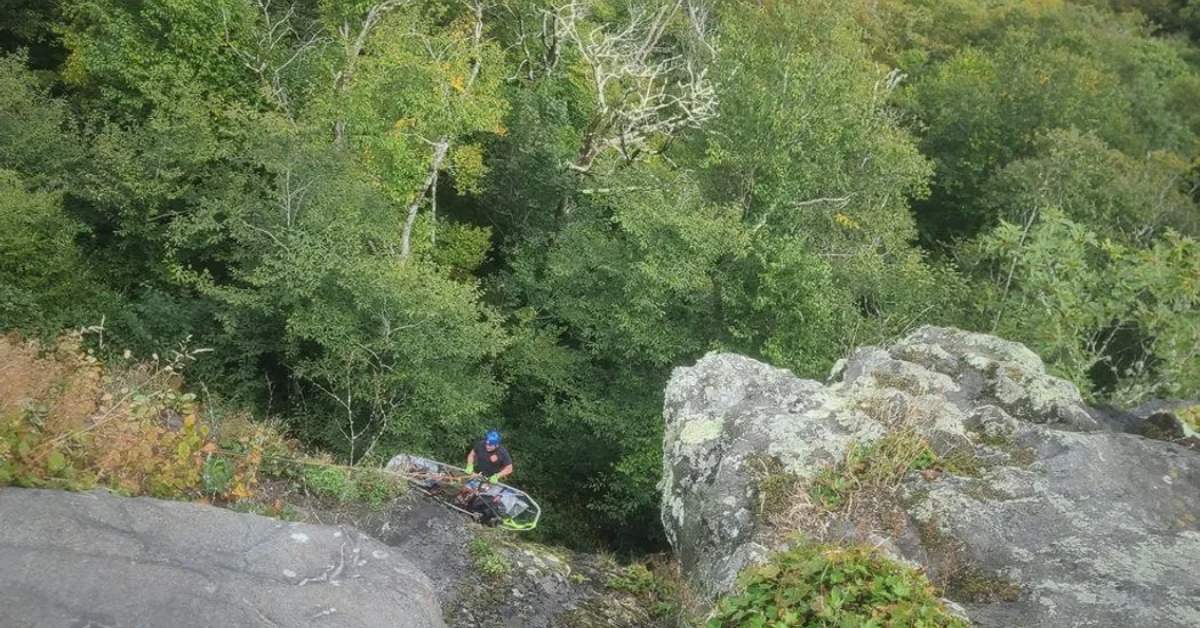 Did you hear that former Italian President Giorgio Napolitano passed away at the age of 98? This is a tragic loss for Italy and the entire world. His death ended an era in Italian politics since Napolitano was known for his dedication to his country and ability to manage difficult Italian politics:
Details surrounding the circumstances of Nancy Sampson's fall are still under investigation. However, information provided by the National Park Service suggests that obtaining a clear view of Glassmine Falls from the overlook is not always straightforward. The waterfall is described as "tall and skinny," located across a valley. Its flow is known to be ephemeral, dependent on periods of rain. During drier weather, the waterfall may dwindle to a mere trickle or even dry up entirely. Visitors are advised to bring binoculars to enhance their chances of catching a glimpse of the waterfall's elusive beauty.
The Glassmine Falls overlook is situated near mile post number 361 of the Blue Ridge Parkway, a popular tourist destination located approximately 23 miles northeast of Asheville. It is noteworthy that this location is also about 85 miles from Nancy Sampson's hometown of Greer, South Carolina.
This tragic incident involving Nancy Sampson is a poignant reminder of the risks associated with hiking and exploring natural wonders, especially during the summertime. In recent months, hikers around the world have faced perilous conditions leading to fatalities. These conditions include high-altitude falls, extreme heat, and challenging terrains.
In August, a woman tragically lost her life after falling from a mountain during a hike in Wyoming's Grand Teton National Park. This incident occurred just days after three climbers lost their lives on the treacherous Aonach Eagach ridge in Glen Coe, Scotland, known for its narrowness and challenging conditions, exacerbated by heavy mist and fog.
Nancy Sampson's tragic accident serves as a somber reminder of the unpredictable and sometimes perilous nature of outdoor adventures. As we extend our deepest condolences to her grieving family, friends, and community, we also reflect on the importance of safety and preparedness when exploring the beauty of our natural world.