Nicki Minaj has always been the center of attention in the world of glamour, shine, and hits that top the charts. From breaking new ground as a rap star to having a bigger-than-life attitude, she has never been afraid to be in the spotlight. But even with all the bright lights and loving fans, she has always had one mysterious person by her side: her husband.
In this article, we'll go on a journey to find out who Nicki Minaj fell in love with and learn about her husband's interesting life. Who is he behind all the fame and money, and what is the story that ties them all together?
Who is Nicki Minaj's Husband?
Nicki Minaj is married to Kenneth Petty, popularly known as Kenny Petty, her high school sweetheart. Kenneth Petty and Nicki Minaj's romance dates back to before she was famous. They first met when they were in high school together. They lost connection with each other, but reconnected in 2018, which led to them falling head over heels for each other.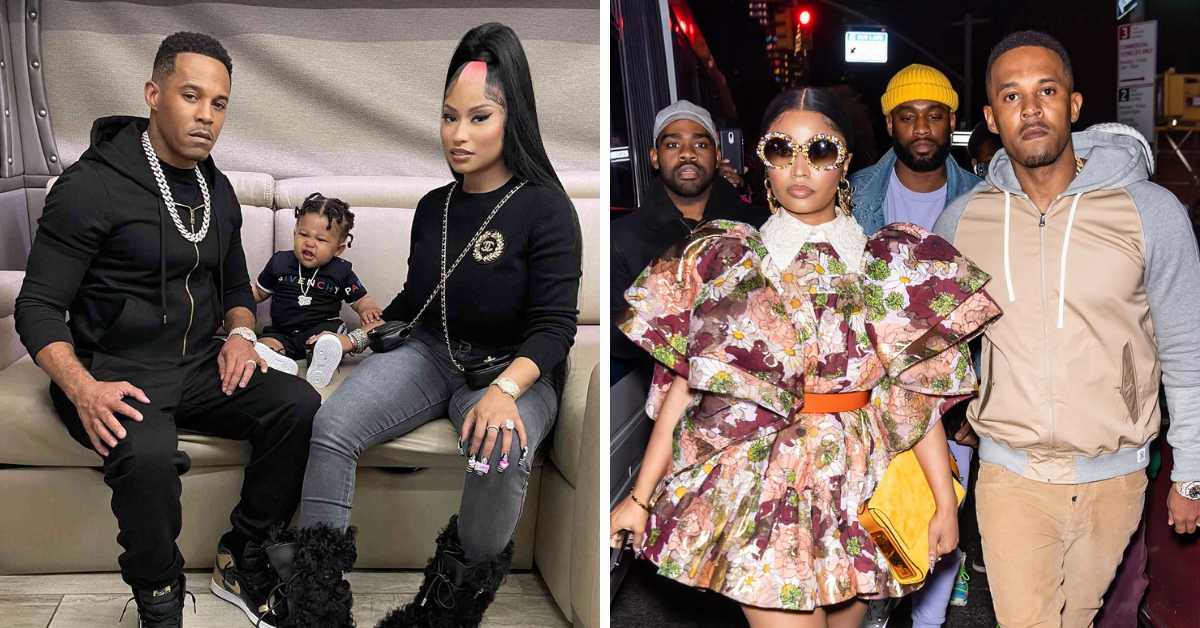 Over the years, the two fell in love, married, and had their first child. Despite their love, the two face a lot of criticism, particularly Petty for being classified as two s*x offenders and being charged with first-degree homicide.
When Did Nicki Minaj and Kenneth Petty Exchange Vows?
On October 21, 2019, Nicki Minaj and Kenneth Petty exchanged vows. The two did not immediately share the good news, but Minaj later formally announced her marriage to Petty via her Instagram account. Few details regarding Minaj and Petty's marriage are known because the rapper preferred a "low-key" marriage.
In September 2020, Minaj and Petty welcomed a son as their first child. Although they haven't shared his name, they refer to him as Papa Bear.
When Did Nicki and Kenneth Welcome Their Child?
On July 20, 2020, Minaj posted a glamorous photo of herself cradling her growing baby bump on social media to reveal the pair was expecting.
She wrote on Instagram, "I had the worst morning sickness of all time. Didn't know morning sickness could last all day either."
View this post on Instagram
On Wednesday, September 30, 2020, in Los Angeles, the singer gave birth to their son, a source close to the couple confirmed. Petty had to request a special permit at the time because the birth took place beyond his curfew period.
What Did the Husband of Nicki Minaj Do?
Petty was found guilty of attempted first-degree r*pe in 1995 after assaulting a 16-year-old woman. He was detained, given a prison term of 18 to 54 months, and classified as a level 2 s*x offender in the state of New York. He was freed from prison following four years.
After relocating to California with his future wife Nicki Minaj in 2020, Perry was once more detained for failing to register himself as a s*x offender. According to the U.S. Attorney's Office, Petty received a sentence in 2022 that included three years of probation and a year under home arrest. He also received a $55,000 fine.
Check out the links we have provided to you below:
Was Kenneth Petty Charged With Manslaughter as Well?
Yes, Kenneth Petty was once detained for first-degree manslaughter in connection with the 2002 murder of Lamont Robinson. A plea agreement reduced the allegation from second-degree manslaughter, which was the first accusation.
Petty repeatedly shot Robinson till he died. Petty received a ten-year prison term. But after serving seven years in jail, he was freed. Given that Petty has such a troubled criminal past, his wife Nicki Minaj has always taken care to support him and defend him from criticism.
Stay tuned with us here on LeeDaily for the latest information on Nicki, and until then, we will keep you updated with similar stories.