David McCallum is a Scottish-American musician and actor who has been in movies and on TV for decades. He has left a lasting mark on the entertainment business. In the TV series "The Man from U.N.C.L.E." and "NCIS," where he played the likable medical examiner Dr. Donald "Ducky" Mallard, he played some of his most famous parts.
McCallum has a lot of fans who love him because of his skill and charm. Because of this, many people are interested in how he made so much money. Even though it's hard to get exact numbers in the world of star net worth, it's clear that McCallum has made a lot of money through his long and successful acting career, making him a notable figure in Hollywood.
David Mccallum Net Worth
Scottish actor, musician, and author David McCallum had a $15 million fortune at the time of his passing. McCallum is best recognized for his roles as medical examiner Dr. Donald "Ducky" Mallard on "NCIS" (2003–2023) and secret agent Illya Kuryakin on "The Man from U.N.C.L.E." (1964–1968). His episode pay on "NCIS" was $175,000.
David is credited with more than 130 acting roles, including those in the motion pictures Billy Budd (1962), The Great Escape (1963), and The Greatest Story Ever Told (1965), as well as the television series Colditz (1972–1974), Sapphire & Steel (1979–1982), Trainer (1991–1992), VR–5 (1995), and The Education of Max Bickford (2001–2002).
The albums "Music…A Part of Me" (1966), "Music…A Bit More of Me" (1966), "Music…It's Happening Now!" (1967), and "McCallum" (1968) were all produced by McCallum. In addition, in 2016 he released the crime book "Once a Crooked Man." At the age of 90, David McCallum passed away on September 25, 2023.
David McCallum Biography
On September 19, 1933, in Maryhill, Glasgow, Scotland, David Keith McCallum Jr. was born, becoming David McCallum. His father, David Sr., was an orchestral violinist, and his mother, Dorothy, was a cellist.
David and his older brother Iain's parents relocated to London when they were young so that their father could accept a position as the conductor of the London Philharmonic Orchestra. McCallum's mother brought him back to Scotland during World War II, where they stayed with her sister until they were able to find a house beside Loch Lomond.
David received a scholarship to study the oboe at University College School in London. He immediately developed a passion for performing and revealed to "The Scotsman" newspaper, "I played The Little Prince in Shakespeare's 'King John,' at one of those local things where people do skits and songs.
My character was the young prince who was having his eyes removed by this horrible man, and I must have done a great job acting it because I received a standing ovation. I was about eight years old. I then exclaimed, "Hey, hey, this is kind of cool!" I'm not sure if I was aware of it, but I discovered the environment I was looking for a stage with lighting, makeup, and audience members.
At the age of 17, McCallum had an appearance in a performance of "A Midsummer Night's Dream" put on by the Play and Pageant Union. The following year, he dropped out of school and was drafted into the National Service.
He fought in the Middlesex Regiment's 3rd Battalion of the British Army and was given the rank of lieutenant in 1954. David joined the Royal Academy of Dramatic Art in London after serving in the military.
Here you can also check more celebrities' fortune status:
David McCallum: Career and Awards
In 1947, David McCallum made his acting debut in the comedy-drama A Midsummer Night's Dream. His extraordinary career has spanned more than six decades and has been distinguished by an astounding array of triumphs and awards.
His big break came when he was cast as Illya Kuryakin in the cult American spy drama "The Man from U.N.C.L.E.," which brought him great acclaim and a devoted fan base. As he moved on to successful film projects like the American epic war suspense adventure picture "The Great Escape" (1963) and the horror film "The Haunting" (1963), his ability to fluidly transition between different genres became clear.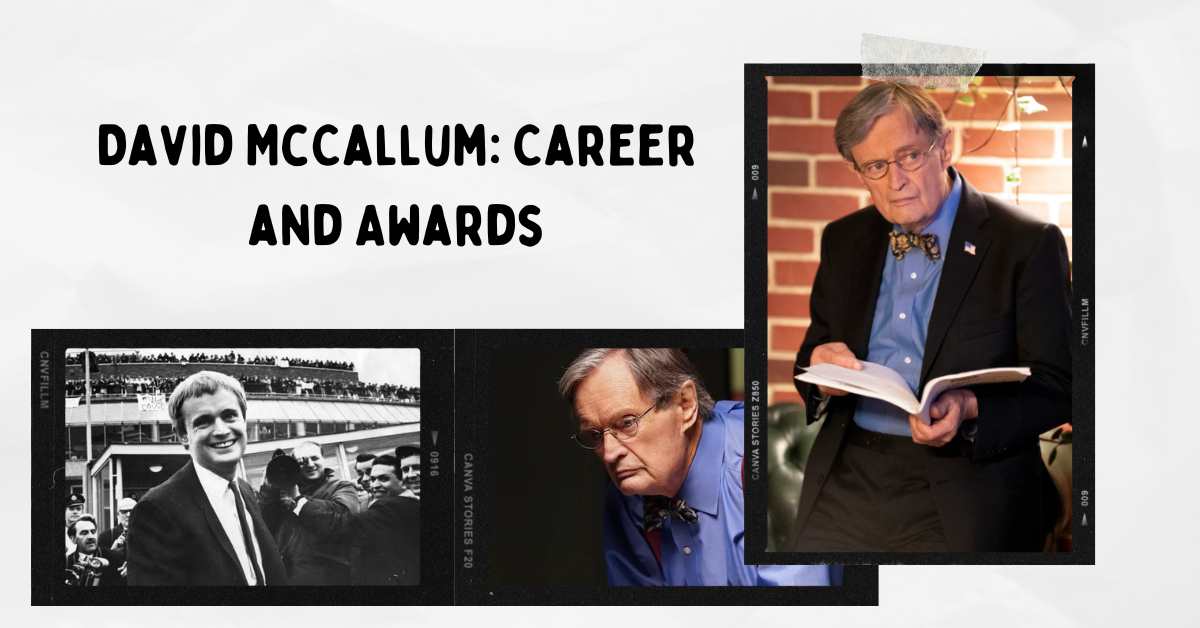 He made equally important contributions to theater, appearing in productions like "Oh Dad, Poor Dad, Mamma's Hung You in the Closet and I'm Feelin' So Sad." His depiction of Dr. Donald "Ducky" Mallard in the popular American military police procedural television series "NCIS" in recent years has won praise and won over a new generation of fans.
His impact on the industry is evident in the nominations and accolades he has received during his career for his hard work and talent. His career has been marked by persistent excellence and creative diversity, as seen by his prior honors, which include a Theatre World Award and a Best Actor BAFTA nomination.
David McCallum's Top Hits Movies and TV Shows
The Man from U.N.C.L.E. (1964 – 1968)
NCIS (Since 2003)
Sapphire & Steel (1979 – 1982)
The Invisible Man (1975 – 1976)
The Great Escape (1963)
The Greatest Story Ever Told (1965)