We cordially invite you to watch "Ahsoka Episode 8," which is the dramatic conclusion to Ahsoka Tano's saga in a galaxy far, far away. In this crucial chapter, Ahsoka is thrust into a dangerous adventure where she must fight against the Sith remnants and unearth long-kept secrets. Ahsoka's unflinching resolve and uncompromising spirit are put to the ultimate test as the Force's echoes resound throughout space.
She must traverse perilous territory, face evil foes, and look for the elusive truth that could change the course of the galaxy with both old and new allies by her side. Prepare yourself for a thrilling journey that will transform the Star Wars universe.
Ahsoka Episode 8 Release Date
The Disney+ series will shortly come to an end with the publication of Ahsoka Episode 7.
Episode 7 of @AhsokaOfficial is now streaming on @DisneyPlus. #TanoTuesday pic.twitter.com/NhoIa33LPC

— Star Wars (@starwars) September 27, 2023
On Tuesday, October 3 at 6 p.m. PT/9 p.m. ET, Ahsoka will make its episode 8 debut. This release will serve as the Disney+ season finale. The eight-episode first season of the Star Wars event series will come to an end, and a Season 2 renewal has not yet been officially announced.
Here you can also check more fascinating series:
How Long Ahsoka's Episodes Are?
 The Mandalorian-style runtimes were used in the writing of Ahsoka. However, given that The Mandalorian episodes have had a broad range of runtimes, this is simply a preliminary estimate.
With a few exceptions (like The Mandalorian season 2, episode 5, which introduced the live-action Ahsoka in a 48-minute episode), the first two seasons tended to run between 30 and 35 minutes.
The total length of the first two Ahsoka episodes is one hour and 36 minutes, and after that, the runtimes fluctuated. The complete list of episodes to date (with credits) is as follows:
Ahsoka episode 1, "Master and Apprentice" – 57 minutes
Ahsoka episode 2, "Toil and Trouble" – 44m
Ahsoka episode 3, "Time to Fly" – 37m
Ahsoka episode 4, "Fallen Jedi" – 41m
Ahsoka episode 5, "Shadow Warrior" – 52m
Ahsoka episode 6, "Far, Far Away" – 49m
Ahsoka episode 7, "Dreams and Madness" – 46m
What Will Happen in Ahsoka Episode 8?
Many people will be curious about how the Jedi-led Disney+ series Ahsoka will end and what the fates of its characters will be as the season finale approaches. For starters, audiences shouldn't anticipate much of Grand Admiral Thrawn's saga to be resolved in this film because Dave Filoni's concluding MandoVerse film is anticipated to have him as the main antagonist.
As he attempts to rebuild the Empire, Ahsoka may instead set the groundwork for becoming a greater menace in the broader galaxy. Zeb, who made his live-action debut in The Mandalorian Season 3 but has thus far been the only one of Rebels' surviving leads to not appear in Ahsoka, might make an appearance when Ezra Bridger returns to the main Star Wars galaxy to reunite with the rest of the Ghost team.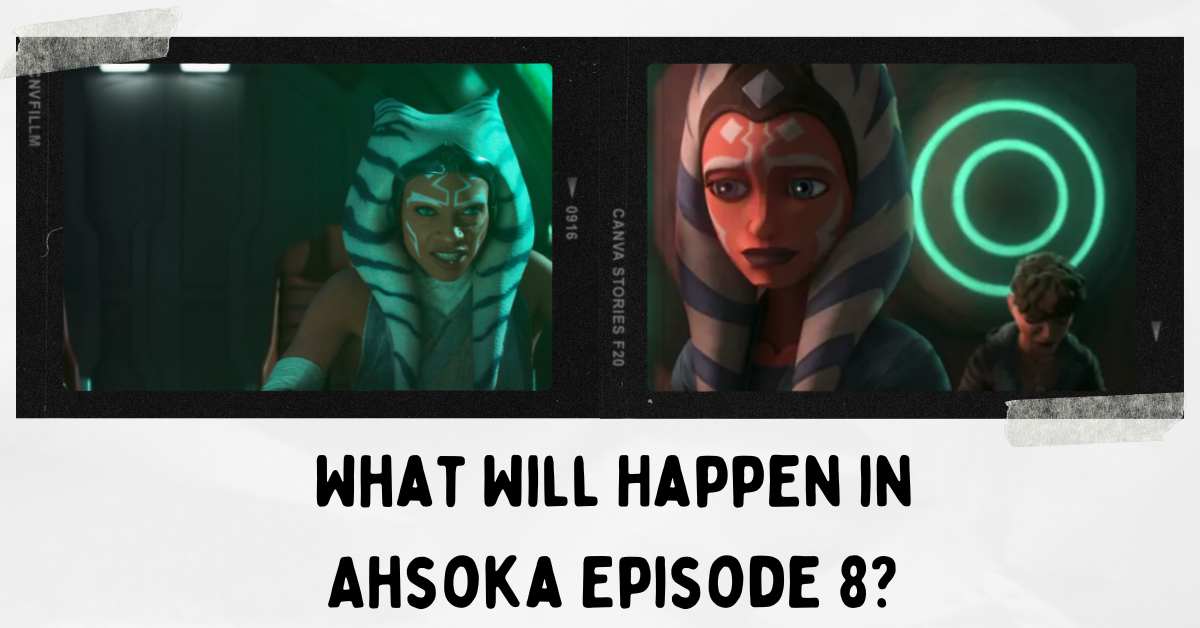 Ray Stevenson's Baylan Skoll and Ivanna Sakhno's Shin Hati, both mercenaries who have exhibited shaky allegiance to Thrawn and his cause, have been two of Ahsoka's most well-liked characters.
Since Stevenson passed away earlier in the year, the former will most likely never be seen again, but the latter might yet have a promising future in the Star Wars universe. There have been many rumors that Baylan Skoll would die in Ahsoka, which would pave the way for Shin Hati to turn to the light and join the battle against Thrawn.
Given that The Mandalorian Season 2 was the first live-action Star Wars Disney+ series to have one, it is presently unknown whether Ahsoka will appear in a post-credits scene. But if one were to be added, it might be used to set the stage for a subsequent season, the Filoni film, or the MandoVerse's upcoming Skeleton Crew program. Ahsoka's first six episodes are available to watch right now on Disney+.