In a word, Andrew Garfield's s*xuality is confusing. The actor has previously played a variety of LGBTQ roles, including Prior Walter in the AIDS-era play Angels in America and a transgender lady in the Arcade Fire music video for "We Exist."
He has also been a steadfast ally of the LGBTQ community; in fact, he gave his 2018 Tony Award to the group and came out in favor of increased LGBTQ representation in superhero movies like The Amazing Spider-Man.
But identifying as a member of the LGBTQ community and being a straight ally are two distinct things. So which group does Garfield belong to?
Andrew Garfield: Did He Come Out As Gay?
While Garfield does not currently identify as gay, he told OUT magazine in 2018 that he is open to the possibility of his s*xuality being flexible.
He stated, "My stance toward life, though, is that I always try to surrender to the mystery of not being in charge. I have an openness to any impulses that may arise within me at any time."
He later stated, though, that if he had to describe his identity at the time, he would identify as straight.
Based on the leaked images from Andrew Garfield's vacation to Italy, many social media users speculated that he might be gay.
Andrew Garfield vacationing in Italy with friends. pic.twitter.com/G6LLRGotTV

— Pop Base (@PopBase) August 6, 2023
Some people went too far and alleged that Garfield and his friend were having s*xual relations on the boat. The actor and his companion are pictured shirtless onboard a yacht in Positano, Italy.
"Whoever leaked that photo knew exactly what they were doing," a Reddit user commented.
A Gay Without The Physical Act
When promoting the critically acclaimed London National Theatre production of Tony Kushner's Angels in America in 2017, Garfield drew criticism for saying that watching RuPaul's Drag Race was his "life outside of the play" and that he was "a gay man right now just without the physical act – that's all."
"As far as I know, I am not a gay man," he continued. "Maybe I'll have an awakening later in my life, which I'm sure will be wonderful and I'll get to explore that part of the garden, but right now I'm secluded to my area, which is wonderful as well."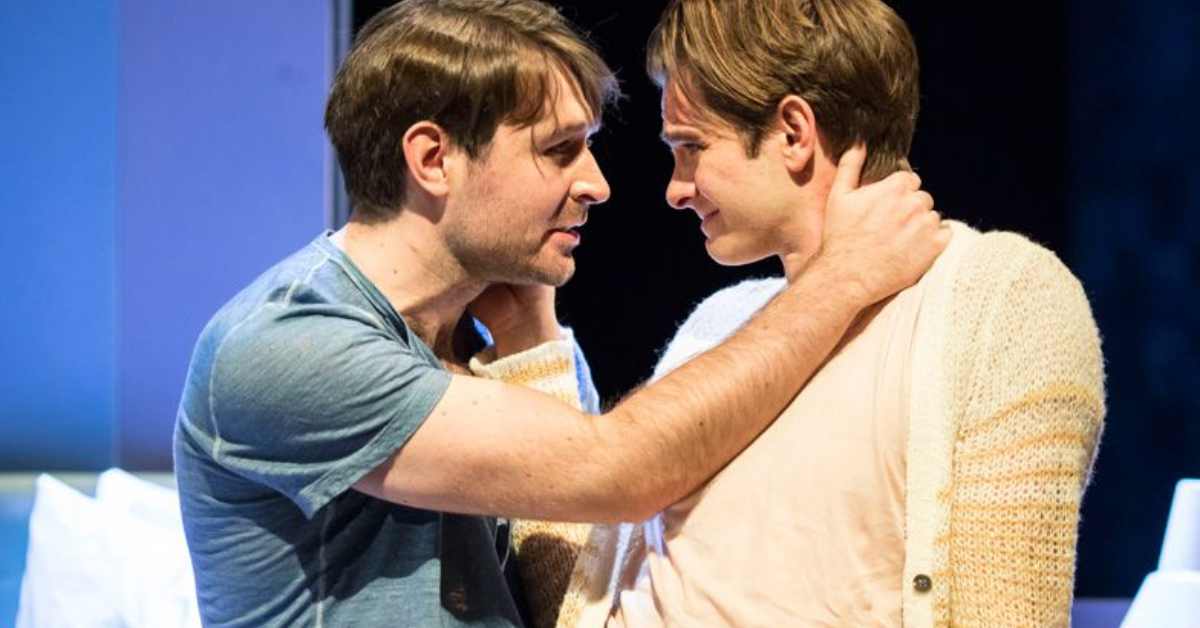 The LGBTQ community quickly criticized Garfield, with some saying he oversimplified the LGBTQ experience and others saying his remarks were just another blatant case of queerbaiting.
He was also criticized for playing a gay part as a straight guy (or at least physically straight, according to Garfield), which has been a major source of contention for LGBTQ campaigners given that LGBTQ actors are frequently passed over for both straight and queer roles.
To his credit, Garfield later clarified what he had meant to say, adding that he intended to "dive in as fully as I possibly can" in the role out of profound respect for the community.
If you want to know about the s*xual identity of other stars then you can check out our below posts:
Garfield Has Portrayed Gay Characters
Andrew Garfield is an outspoken supporter of the LGBTQ+ community, both inside and outside of the entertainment industry. The actor has played LGBT characters in theater works, and his superb performances have earned him accolades.
He played Prior Walter in the play Angels in America at the National Theatre in London in 2017. The character was a gay guy with AIDS, and he won a Tony Award for the portrayal in 2018.
Garfield is Passionate About Acting
Andrew Russell Garfield, better known as Andrew Garfield, was born in Los Angeles, California on August 20, 1983. His film credits include Hacksaw Ridge, The Social Network, and The Amazing Spider-Man 2.
Garfield has received three Tony Awards, a BAFTA Award, and a Golden Globe Award. Time magazine named him one of the world's 100 most influential people in 2022.
If you want to stay up to speed on other celebrities' personal lives, including their s*xual orientation, you can follow us on Twitter.