Tim Wakefield, whose full name is Timothy Stephen Wakefield, is a former Major League Baseball (MLB) pitcher who played for 19 seasons.
Wakefield was born in Melbourne, Florida, on August 2, 1966. He attended Eau Gallie High School for his primary education before continuing his studies at Florida Tech. Wakefield demonstrated his great first baseman abilities while attending Florida Tech, earning the Panthers' team MVP honors in both his sophomore and junior seasons.
Tim Wakefield died unexpectedly on Sunday, October 1, 2023, at the age of 57. People are curious about the circumstances surrounding his demise and the cause of death.
Tim Wakefield's Death And Cause of Death
Tim Wakefield, the Red Sox's knuckleballing workhorse who recovered from giving up a game-ending home run to the Yankees in the 2003 postseason to help Boston break their World Series curse the following year, has passed away on Sunday, October 1, 2023. He was 57.
The Red Sox announced his passing in a statement on Sunday that included a list of his baseball stats as well as a career filled with volunteer work. Curt Schilling, an ex-teammate who revealed Wakefield's condition on a podcast last week, said that the player had brain cancer, sparking a wave of sympathy for Wakefield. At the time, the Red Sox acknowledged Wakefield had a condition but did not go into further detail because Wakefield had asked for privacy.
More information on Tim Wakefield's death can be found in the following article:
Tim Wakefield's Career
Notably, Wakefield accomplished outstanding exploits by establishing single-season records with 22 home runs and a career record of 40 home runs. In 2006, the institution retired Wakefield's number 3 jersey in honor of his tremendous services. Wakefield won his 200th career game against the Toronto Blue Jays on September 13, 2011, marking a significant career milestone.
Only Cy Young and Roger Clemens have a better record in Red Sox team history than his 186 victories, which places him third overall. With 97 wins at Fenway Park, Wakefield is second only to Clemens, who has 100, in terms of all-time victories.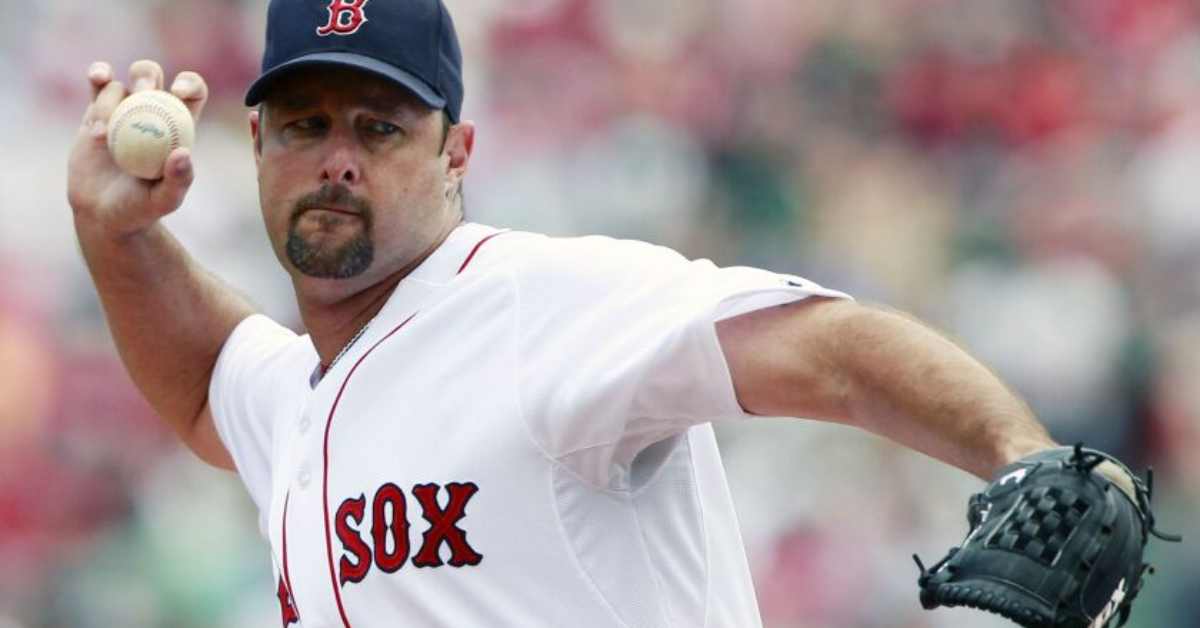 Additionally, he retains the title of Red Sox pitcher with the most innings pitched after surpassing Clemens' total of 2,777 on June 8, 2010, with an incredible 3,006 innings.
Wakefield has made a significant contribution to the sport, and his efforts have not been ignored as seen by his eight nominations for the renowned Roberto Clemente Award. He received this prestigious prize in 2010, further confirming his position as a highly regarded and talented athlete.
Time Wakefield Obituary: Tributes and Funeral Explored
Wakefield was a two-time World Series winner who will be sorely missed by everyone who knew him. His funeral has yet to be announced by his family.
Wakefield's death sparked numerous tributes from fans, former teammates and colleagues, and others on social media. We've compiled a list of some of the most memorable tributes to the great knuckleballer:
The Red Sox issued an official statement regarding Wakefield's death.
Our hearts are broken with the loss of Tim Wakefield.

Wake embodied true goodness; a devoted husband, father, and teammate, beloved broadcaster, and the ultimate community leader. He gave so much to the game and all of Red Sox Nation.

Our deepest love and thoughts are with… pic.twitter.com/ah5kV2Yt8j

— Red Sox (@RedSox) October 1, 2023
The Boston Bruins, Boston Celtics, New England Patriots, and New England Revolution also issued statements in support.
We join the Boston sports community in mourning the loss of Tim Wakefield and send our deepest sympathies to Tim's loved ones and the entire Red Sox and NESN family. https://t.co/obFeb9K3GF

— Boston Bruins (@NHLBruins) October 1, 2023
We are saddened to hear of the passing of Red Sox legend Tim Wakefield. Our condolences go out to the Wakefield family and Red Sox organization during this difficult time. https://t.co/xIUNPULtak

— Boston Celtics (@celtics) October 1, 2023
Such heartbreaking news.

Sincerest sympathies to the Wakefield family and all who mourn his loss. https://t.co/kAsPRLlQqe

— New England Patriots (@Patriots) October 1, 2023
The statement from Major League Baseball detailed Wakefield's numerous honors during his 19-year career.
We are deeply saddened by the passing of Tim Wakefield, 19-year Major Leaguer, two-time World Series champion, 2009 AL All-Star, and the 2010 Roberto Clemente Award winner. 

Tim embodied the finest qualities as a teammate, a competitor, and a caring man.

Our thoughts and… pic.twitter.com/cU7vcCcalr

— MLB (@MLB) October 1, 2023
Wakefield began his MLB career with the Pittsburgh Pirates, who also paid tribute with a touching post.
We are saddened by the loss of Tim Wakefield.

Tim began his Major League career with the Pirates and was a part of our baseball family for six years. He made his debut in 1992 and was a key addition to the pitching staff that helped propel the team to its third consecutive… pic.twitter.com/171nTWEyhC

— Pittsburgh Pirates (@Pirates) October 1, 2023