Warhammer 40K fans, the moment we've all been eagerly awaiting is almost here! After what feels like an eternity of anticipation, Warhammer 40K: Darktide is set to grace Xbox consoles in October 2023 as part of the Xbox Game Pass lineup. We know you've been itching to dive into this grim and gritty universe, so let's break down all the crucial details surrounding the release date, release times, preloading, and more.
Warhammer Darktide Xbox Release Date
The official release date for Warhammer 40K: Darktide on Xbox is October 4th. However, for some fortunate countries, the action kicks off a day earlier on October 3rd. So, if you're in one of those regions, consider yourself lucky! On these dates, the game will be available for Xbox Series X and Xbox Series S owners through the Xbox Store. And the best part? It's included in your Xbox Game Pass subscription.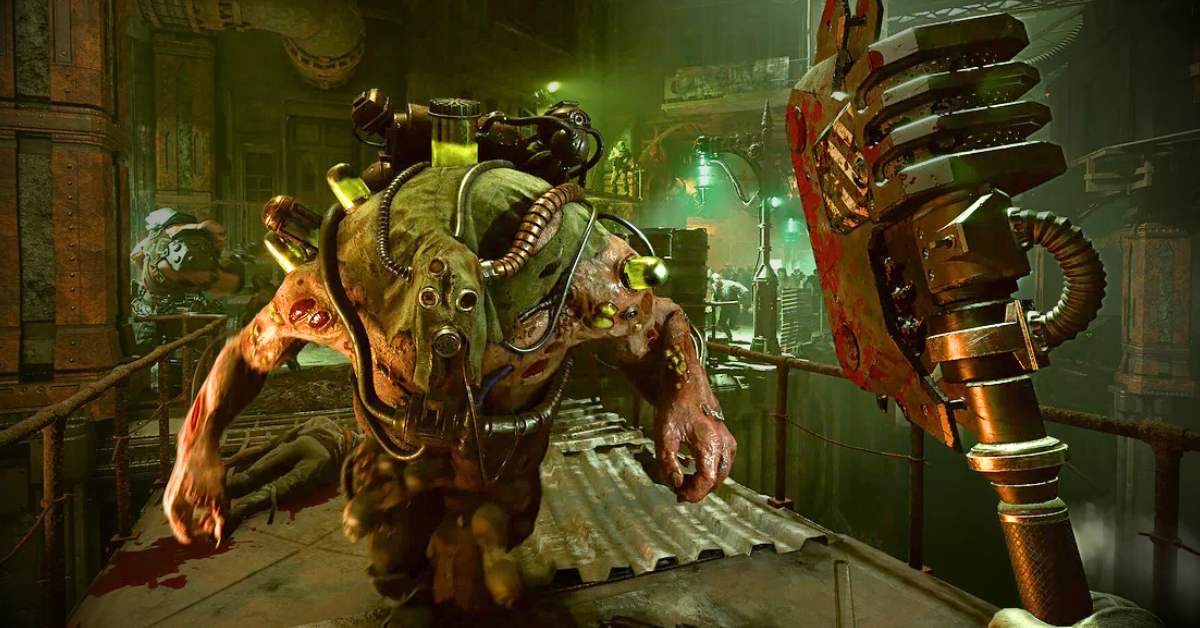 Also, check – GTA 6 Announcement Set for This Week?! SHOCKING Revelation
Warhammer Darktide Xbox Release Time
The release time for Warhammer 40K: Darktide on Xbox is locked in at 3 pm PT, 6 pm ET, and 11 pm BST on October 3rd. So, make sure to clear your schedule, stock up on snacks, and gather your gaming companions because the battle begins precisely at that moment.
Here's a quick rundown of release times around the world:
Pacific Time (PT): 3 pm
Eastern Time (ET): 6 pm
British Summer Time (BST): 11 pm
Warhammer Darktide Xbox Preload Details – Get Ready to Download
Now, the one thing every gamer dreads is waiting for those seemingly endless download times on release day. Unfortunately, as of now, there's no option to preload Warhammer 40K: Darktide on Xbox. So, you won't find it on the Xbox Game Pass app, and downloading ahead of time using the Xbox mobile app is also off the table. It looks like we'll have to exercise a bit of patience and wait until the release day to start the installation process.
As for the download size, it's expected to be similar to the PC Game Pass version, which weighs in at 51.09GB. So, make sure you've got enough storage space ready!
Xbox One Compatibility – The Cloud Gaming Silver Lining
While the game won't run natively on Xbox One, there's still hope for Xbox One owners. It's possible that Warhammer 40K: Darktide will be available through Xbox Cloud Gaming. If that's the case, Xbox One users can at least stream the game seamlessly via Xbox Game Pass Ultimate. So, don't lose hope just yet, Xbox One warriors!
In conclusion, the Warhammer 40K: Darktide release on Xbox is right around the corner, and the excitement is palpable. Whether you're gearing up for fierce battles on the Xbox Series X or S, or patiently waiting for a potential Xbox Cloud Gaming release on Xbox One, the universe of Warhammer 40K is about to come alive on your screens. So, mark your calendars, set your alarms, and get ready to immerse yourself in the grim darkness of the 41st millennium. The war is coming, and it's time to take up arms!