Jacklyn Smith—better known as Jacky Oh—a social media star and former cast member of the comedy show Wild N' Out passed away in Miami on May 31, 2023. The 32-year-old's death was confirmed through an Instagram post that was published on VH1's social media channels.
View this post on Instagram
Jacky Oh's death was deemed accidental just days after the cause of death had been identified.
The Wild 'N Out star's death was declared "accidental due to complications from cosmetic surgery" by the Miami-Dade Medical Examiner on Tuesday, October 3. This was confirmed by a spokesman of the Miami Police Department. Her death on May 31 at the age of 33 will not be the subject of a criminal investigation, according to Miami PD.
The news was first reported by TMZ. The former MTV personality, born Jacklyn Smith, whose age was previously believed to be 32 but whose date of birth was listed by the Miami-Dade County Medical Examiner Department as Nov. 5, 1989, passed away from complications related to cosmetic surgery, the Medical Examiner's Office confirmed.
So Dr Zach really removed all Jacky Oh content from his page??? Laaawwddd thank God she had posted it and was honest about it. But y'all please wait til after a year postpartum for cosmetic surgery.

— Fafa Michel (@IEatGriyo) June 1, 2023
A BET Media Group spokeswoman issued the following statement at the time of her loss: "We are deeply saddened by the passing of Jacklyn Smith, known to the world as Jacky Oh, a talented Wild 'N Out family member whose impact will be forever treasured and missed."
"Jacky Oh was a loving friend and beloved colleague of the Wild 'N Out cast throughout five seasons," the spokesman added. "More importantly, she was a tremendous mother to three beautiful children."
"The BET Media Group extends our sincere condolences to the Smith family, DC Young Fly, B Simone, Nick Cannon and all friends who loved and cared for Jacky Oh during this difficult time," the statement's closing line read.
Jacky Oh, who joined the cast of Wild 'N Out in 2014 and appeared there for five seasons, met DC Young Fly there in 2015. They have been together ever then.
Nova, Nala, and Prince are the couple's three children. DC Young Fly, real name John Whitfield, and his family issued the following statement following her passing: "We thank everyone for their well wishes and ask for privacy during this difficult time."
If you want to know more about Jacky Oh parents and husband, You should read the articles below:
A month later, he made an appearance on The Steve Harvey Morning Show and talked more about how he was adjusting to his partner's unexpected death. When real life hits you, there is no human secret to handling problems, according to DC Young Fly. "And I think a lot of people don't know real life — you make and create how your life can go today, but you don't know where your life is going to go tomorrow."
As he added, "Once I learned that I can't control life and the things that surround it, but I can control my spirit — it's one thing I do got control over — I don't care about nothing."
The comedian admitted, "Day to day, I don't know what I'm going to do. I just thank God I still have my mind to figure it out."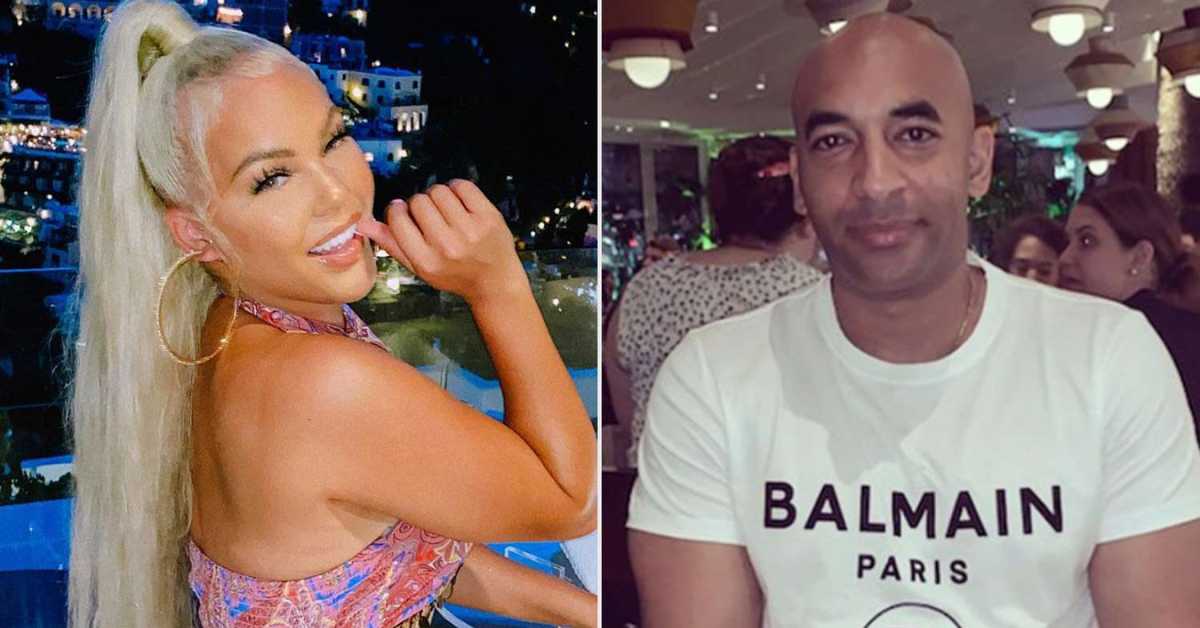 Jacky Oh created her own lip gloss company and sold real estate after leaving the program. Wide receiver for the Baltimore Ravens Odell Beckham Jr., who met his ex-girlfriend Lauren Wood through Jacky Oh, was also among those who paid respect to the celebrity. On his Instagram Story at the moment of her passing, he posted a statement from her family.
"It is with [sad] hearts we share with you that Jacklyn aka MsJackyOh has passed away on Wednesday, May 31st, 2023," the statement said. "Our family is still processing this very tragic and unexpected loss; we ask that you please give us privacy during this time," the statement reads.
The 30-year-old Beckham Jr. also posted a comment on X about the defeat, writing, "Everyday is a gift. Tomorrow is never promised. Rest Easy Angel. We love You."
He continued, "Don't take this life for granted, we're here in the blink of an eye. Y'all plz love on your loved ones while they're still here."
Police were called "in reference to an unresponsive female," later identified as the MTV actress, who was then transferred to Mercy Hospital in Miami. Then, the report says, "despite resuscitative efforts," she was declared dead.
What do you think about this scenario? Please remark and let us know. For more news like this, follow us on Twitter.