Joshua Jackson is a well-known actor recognized for his work in popular TV shows like "Dawson's Creek" and "The Affair," but he has recently found himself in the news for other reasons. His personal life has recently been under scrutiny due to rumors and theories concerning possible adultery.
There has been much speculation about his relationship status and loyalty to his spouse among fans and tabloids alike. We go into Joshua Jackson's alleged cheating issue in this introduction, illuminating the rumors, responses, and effects it has had on both his public image and private life.
Joshua Jackson Cheating
According to rumors, Joshua Jackson may have cheated on Jodie-Turner Smith. The images and videos of Jackson kissing an unknown lady in a parking lot in June of that year, despite the fact that the couple only started dating in 2018 and was married in August of that same year.
This app always has me researching people I don't even care abt to verify or debunk narratives. No, Joshua Jackson wasn't cheating on his wife with a nanny/cheating on his wife/cheating on his pregnant GF. Those pics were from before they married and before she got pregnant. https://t.co/SFOp74trxR pic.twitter.com/lBHDoKsDrD

— Blabette♀ (@Blabette_) October 2, 2023
The unnamed woman appeared to be completely engrossed in the moment. The images were also given a date stamp by the publication, which said they were taken the same week as Jackson's 41st birthday.
Both Jackson and Turner-Smith have never commented on these images, and they still got married. But it undoubtedly makes you question what transpired during their courtship's initial stages. Of course, it's also conceivable that the pair was on a secret vacation from the public. It's still not the optimum timeline, though.
Joshua Jackson spoke to The Times about his relationship with Turner-Smith at the time and his views on infidelity months before they split up. I believe an affair is pardonable, he remarked. "We're all grown-ups. No one wants to be cheated on, and there is massive repair to be done. Affairs aren't about the partner — they're about the person who has transgressed."
He also added: "It's not purely about the sex. There's a deeper violation."
He discussed why he decided to marry Turner-Smith at this time in his life in the same interview. 
"Partially, it's age," Jackson explained. "I'm old enough to be able to do this. Partially it's about finding somebody in the right moment of life."He admitted, "If we had met five years earlier we probably would have had a torrid affair, but all the rest of this stuff, I was just not ready. I didn't think I ever wanted to get married."
Here you can also check our recent articles:
When Did Jodie Turner-Smith and Joshua Jackson Marry?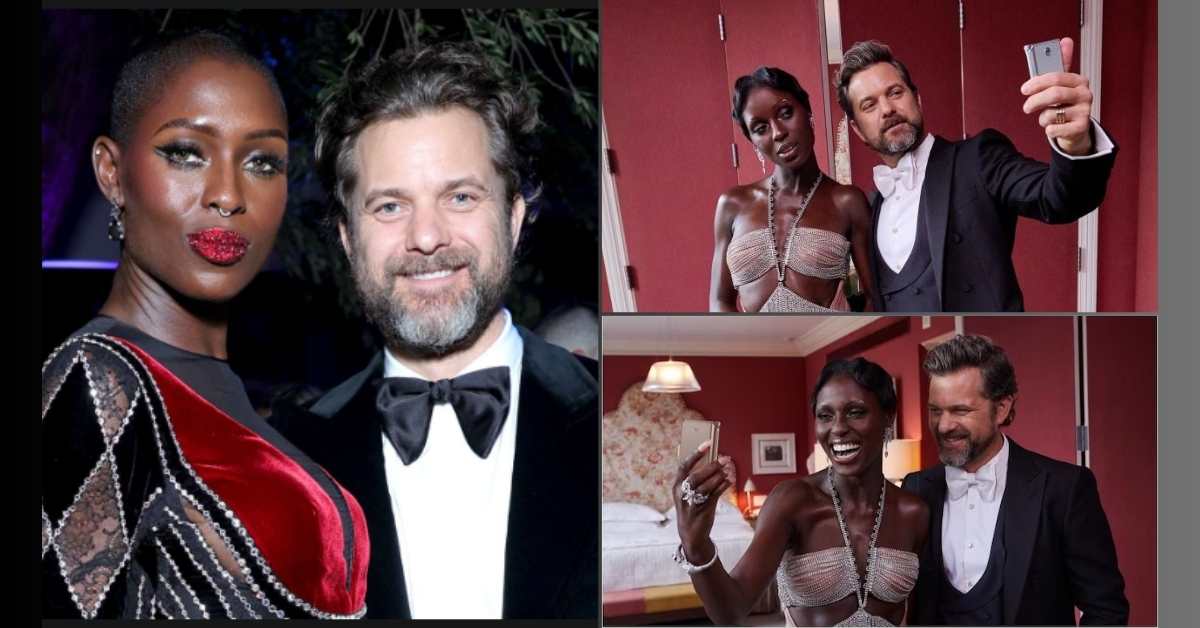 Turner-Smith popped the question first, as Jackson revealed on "The Tonight Show" in July 2021. The pair actually got engaged twice. The actor, who was born in Canada, said, "She asked me, sure, on New Year's Eve. "In Nicaragua, we were. It was quite lovely and romantic. She proposed to me while we strolled down the shore.
The "Little Fires Everywhere" actor continued by stating that he was taken aback by Turner-Smith's proposal and that "she was right." Turner-Smith was "quite adamant" about the two of them getting married.
Then Jackson held up his wedding band in front of him after taking it off. He said, "This was the best decision I've ever made," and put the ring back on his finger. Jackson disclosed that he later proposed to Turner after she had done so in August 2021.
"I'm still old school enough that I said, (when Turner proposed) 'This is a yes, but you have to give me the opportunity,'" he said during an interview with Refinery29. "She has a biological father and a stepdad, who's the man who raised her.

(I said), 'You have to give me the opportunity to ask both of those men for your hand in marriage.' And then, 'I would like the opportunity to re-propose those to you and do it the old-fashioned way down on bended knee.' So that's actually how the story ended up."
The pair married in the latter part of 2019.
View this post on Instagram
In April 2020, the couple gave birth to a girl they named Juno.
View this post on Instagram
"On this most special of Mother's days, I want to thank you for being the light that you are. For the passion with which you threw yourself into nurturing and protecting our child when she was in your womb. For the dedication and will you showed bringing her into the world," he wrote. She was also honored for giving him a child.
"Thank you for the depth of grace you have found since our daughter has arrived. The commitment that you make looks so effortless but I know is anything but. Thank you for making me a father," he wrote.