Jonathan Roumie is a well-known American actor who played Jesus Christ in the television series "The Chosen." Roumie, who was born and raised in the Bronx, New York, discovered his love of acting at a young age and followed it as a vocation.
He has received significant recognition for his portrayal of Jesus, giving a feeling of compassion and humanity to the part, thanks to his engaging presence and deep grasp of the figure.
Roumie's portrayal in "The Chosen" has struck a chord with viewers all around the world, cementing his reputation as a gifted and versatile actor. Roumie has performed in a number of other film and television projects aside from his role as Jesus, demonstrating his variety and skill as an actor.
As a result, we have attempted to cover his marital status, dating status, and biological family exclusively in this article. Also, read the entire story for exclusive information on his net worth and age.
Is Jonathan Roumie Married? Who Is His Wife?
Jonathan hasn't married yet, thus he doesn't have a wife. However, the internet has recently been rife with false rumors about Roumie's marital life. While several web sources have claimed Hannah Vanorman as his wife, others have named Diane, Maria, and Sarah as his better half. But let us inform you that none of these ladies are related to Roumie.
On Facebook Live a few months ago, he addressed the matter of his wedding rumors by saying:
According to the internet, I'm married to a woman named Diane in Canada, i don't know who that person is……uh so yeah none of that's true, I'm not married to anyone and I don't have kids
As a result, it is clear that he has never been married. So, in that scenario, is he now in a relationship?
What is Jonathan Roumie's Relationship With Maria Vargo?
Along with his marriage rumors, Jonathan's name has also been linked to Maria Vargo, an actress and Catholic speaker. When the two appeared on Facebook Live in March 2020, several fans assumed they were in a relationship. One user even added:
I'm so glad you two are married I know you don't talk much about that but Congratulations to both of you so happy for you both.
However, Roumie and Maria are not married and have never been in a relationship; rather, they are business partners.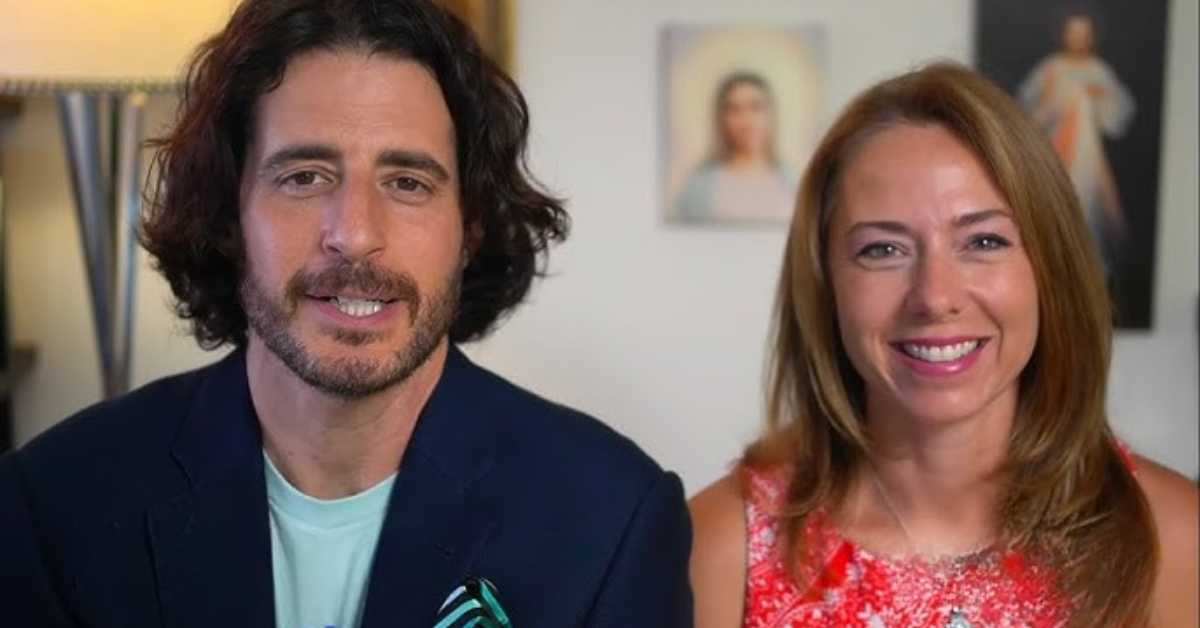 Is Jonathan Roumie Currently Dating Someone?
To be honest, information on Jonathan's girlfriend is unavailable at this time. When it comes to his personal life, the Parenthood star appears to be extremely discreet. As of yet, he has not officially identified anyone as his girlfriend, nor has the media reported on his personal life. According to his Instagram, Roumie lives a great single life and is entirely occupied with his job.
You can read some other recent articles here:
Who Are Jonathan Roumie's Parents? Family Details
Rosemary "Rosie" Roumie and George Roumie are Jonathan Roumie's parents. George and Rosie have lived a fairly private existence for the majority of their lives until their son rose to popularity as Jesus Christ in the popular TV series The Chosen.
Jonathan Roumie's father is Egyptian and Syrian, and his mother is Irish. In New York City, New York, the couple gave birth to their son. They also raised him here, but he subsequently moved to California to pursue his career.
His parents' faiths are Greek Orthodox for George and Irish Catholic for Rosie. Their kid was baptized into his father's faith, but as soon as the family moved to the suburbs from New York City, he became a practicing member of the Catholic Church.
While George is in his late 70s and Rosie is in her mid-70s, it is unknown what they did for a living or what they are doing today. However, based on their ages, it is plausible that they have since retired.
Jonathan Roumie's only confirmed family members are his parents, Rosie Roumie and George Roumie. It has never been proven whether or not he ever had siblings. Except for his parents, the actor is a highly quiet person who has never revealed anything about his family life or members.