A well-known name in the fields of technology and space exploration, Stockton Rush has accumulated a sizeable fortune over the years. Rush has been at the fore of ground-breaking endeavors to explore the mysteries of the deep ocean as the founder and CEO of OceanGate Inc., a premier deep-sea exploration company.
His net worth is a reflection of his achievements in these endeavors, which include his outstanding contributions to the marine and space sectors. We shall examine Stockton Rush's net worth in this succinct summary, providing light on the monetary achievements of this inspirational businessman and explorer.
Stockton Rush Net Worth
The CEO of OceanGate, Stockton Rush, comes from a wealthy family and has an estimated net worth of $12 million. Rush's wealthy family's financial support allowed him to take on a variety of occupations and activities, according to a Family Office Exchange article from a 2020 online forum.
His grandfather, although beginning as a "dirt poor Irish immigrant," rose to become the youngest director of Standard Oil in America by the age of 33, and was the source of the family's riches.
Additionally, Benjamin Rush and Richard Stockton, two significant people in American history who signed the Declaration of Independence, may be found in Stockton's family tree.
Additionally, he shares ancestry with US Attorney General Richard Rush, US Civil War officer Richard Henry Rush, and poet Annis Stockton.
Although Stockton's exact net worth is not known, based on his family's wealth, his pay from OceanGate, and his history in the aerospace industry, his approximate net worth is pegged at $12 million.
The fact that OceanGate is valued at $66 million should be noted since it suggests that Stockton, the company's founder and CEO, certainly has a sizable financial stake in it.
Stockton Rush Biography
On March 31, 1962, in San Francisco, California, Rush was born into a prosperous family. He was the fifth child to be born to Ellen Rush (née Davies) of San Francisco and Richard Stockton Rush Jr. of Philadelphia, Pennsylvania.
Ralph K. Davies served as his maternal grandfather. The Louise M. Davies Symphony Hall in San Francisco is named after his maternal grandmother Louise Davies, a philanthropist.
He was a direct descendant of Benjamin Rush, a doctor, and Richard Stockton, another signer of the Declaration of Independence, through his father. He was interested in aviation and aquatics as a boy and had aspirations of becoming an astronaut and the first person to set foot on Mars.
He started scuba diving at the age of 12 and graduated to commercial flying at the age of 18. Later, he was informed that his visual acuity would preclude him from flying for the military.
What Happened to Stockton Rush?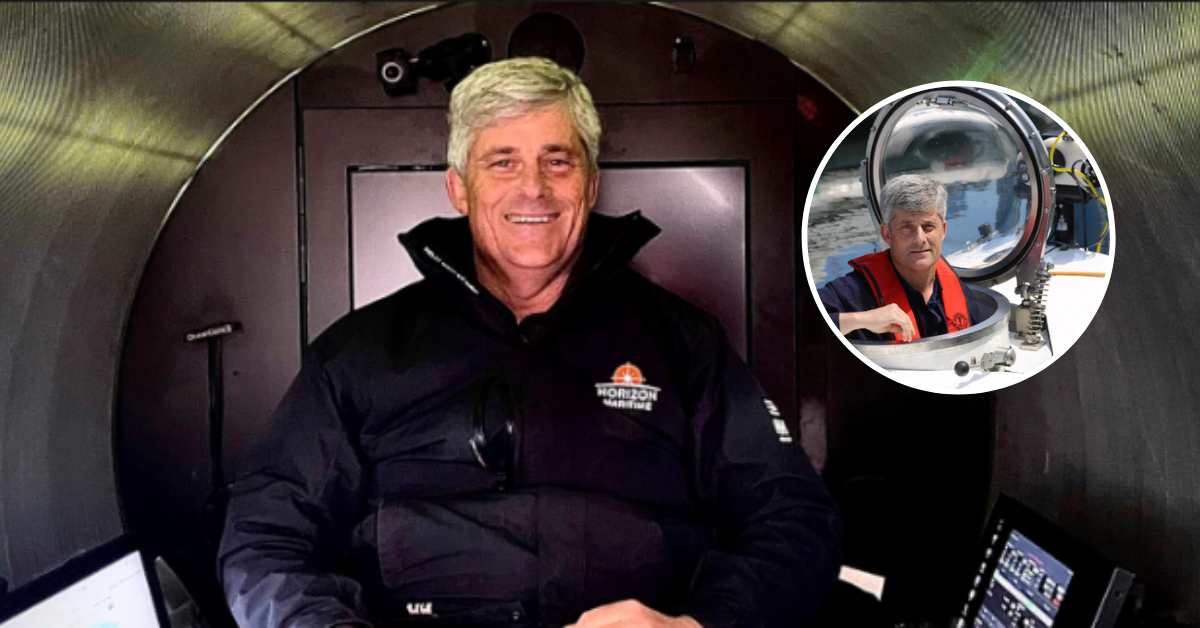 On June 18, 2023, OceanGate Expeditions launched a submersible to the Titanic wreck. Nearly 900 nautical miles to the east of Cape Cod, Massachusetts, is the wreck. One of the five people who were both passengers and crew members on the ship was Stockton Rush, CEO of OceanGate.
When the submersible was scheduled to return after being sent out, it didn't. In order to locate the missing research submarine, the U.S. Coast Guard launched a search and rescue operation. According to news sources, Stockton Rush, 59-year-old British businessman Hamish Harding, and French submarine pilot Paul-Henry Nargeolet are all missing.
Concerns have been expressed about the circumstance, and efforts are being made to locate and save the submarine's passengers. Officials are working hard to ensure that individuals who are missing are safe and well while the search is still ongoing.
Here you can also check our recent articles:
In Order to Enter the Exploration Sector, Stockton Rush Formed Oceangate
Stockton dabbled in a variety of areas of exploration during the majority of his adult life. He obtained his jet transport rating at the age of 19 and, while attending Princeton during the summer, flew for Saudi Arabian Airlines.
He collaborated on space missions with the US Air Force, Remote Control Technologies, and BlueView Technologies. He created his own two-man submersible and an experimental aircraft when a student at Princeton, so he is familiar with the technology behind OceanGate.
At first, he wanted to be the first person on Mars, but by the age of 44, he recognized that wasn't financially possible and changed his aim to diving to the bottom of the ocean.
BREAKING: Banging sounds were heard Tuesday during the search for the missing Titanic sub, indicating "continued hope of survivors," according to an internal government memo. At this time the 5 passengers on board have until Thursday morning before they run out of air. pic.twitter.com/Dghd5L0Dc4

— Daily Loud (@DailyLoud) June 21, 2023
Stockton stated, "I realized that what I really wanted to do was explore. I wanted to be Captain Kirk, and in our lifetime, the final frontier is the ocean." He believed that by doing this, he could also satisfy the need for "unique travel experiences," which he calculates to be a $275 billion business every year. The travel sector offers pricey excursions like the well-known Blue Origin flight to space and customized expeditions to the summit of Mount Everest.
When asked at the time, "I couldn't understand why there weren't any manned subs," he remarked, "there's all these resources to be explored." It turns out that one of the reasons was that, while operations were sponsored by governments through universities for research, no one had considered the commercial side of running a manned sub. Nobody gave consideration to either costs or revenues.
A seat on the Titan costs $250,000 per person! He may have forgotten the added significance of safety precautions now that he has successfully commercialized it. He's now seated next to the four individuals whose lives he might have unintentionally terminated in a capsule.