Fans of "Virgin River," the adored Netflix series that has won over audiences everywhere, are impatiently awaiting its sixth season. Fans are anxiously awaiting news of the next chapter since the engrossing narrative takes place in the gorgeous town of Virgin River and is full of love, conflict, and touching moments.
The excitement for "Virgin River Season 6" is at an all-time high, and viewers are eager to find out when they can once more spend time with their favorite characters. The release date will be thoroughly covered in this article, giving readers the most recent information on this much-awaited series continuation.
Virgin River Season 6 Release Date
There is no release date as of this writing because there are still two episodes to air and Season 6 has not yet begun. Since the writers' and performers' strikes are still going on, we can't predict when we might see the next episode of any given show. As a result, production has been put on hold until a solution is found.
Virgin River Season 6 Cast: Who'd Be in It?
Despite the lack of official casting information for Virgin River Season 6, we can anticipate the return of our two mainstays, Martin Henderson as Jack Sheridan and Alexandra Breckenridge as Mel Monroe.
Other cast members who are anticipated to return include:
Tim Matheson as Dr. Vernon "Doc" Mullins
Annette O'Toole as Hope McCrea
Colin Lawrence as John "Preacher" Middleton
Benjamin Hollingsworth as Dan Brady
Sarah Dugdale as Lizzie
Jenny Cooper as Joey Barnes
Zibby Allen as Brie Sheridan
Nothing but positive things are said about working together by our two primary stars. Henderson said of Breckenridge in an interview with Brief Take prior to the SAG-AFTRA strike: "She's just a very cool person and it just makes working with her a breeze."
Here you can also check our recent articles:
Virgin River Season 5 Ending Explained
Even though we've seen all five seasons of the drama series Virgin River, not much time has passed in the show's setting. Season 5's final few weeks are among the most eventful and tragic episodes of the series to date. Our favorite citizens of Northern California are affected by numerous disasters: Numerous residents of the town were put in danger by a large wildfire, and Mel (Alexandra Breckenridge) and Jack (Martin Henderson) tragically lost a child.
While Mel desperately wants to have children, she tells Jack that she is unable to handle the intense terror that would accompany another pregnancy. As a result, they will need to find a different means to grow their family.
Breckenridge said to Tudum, "I think that they find their way through it together as a relationship. Obviously, it's impacted Mel a lot worse in certain respects than it has hit Jack. That simply goes to show how much closer their friendship has become as a result of this awful incident.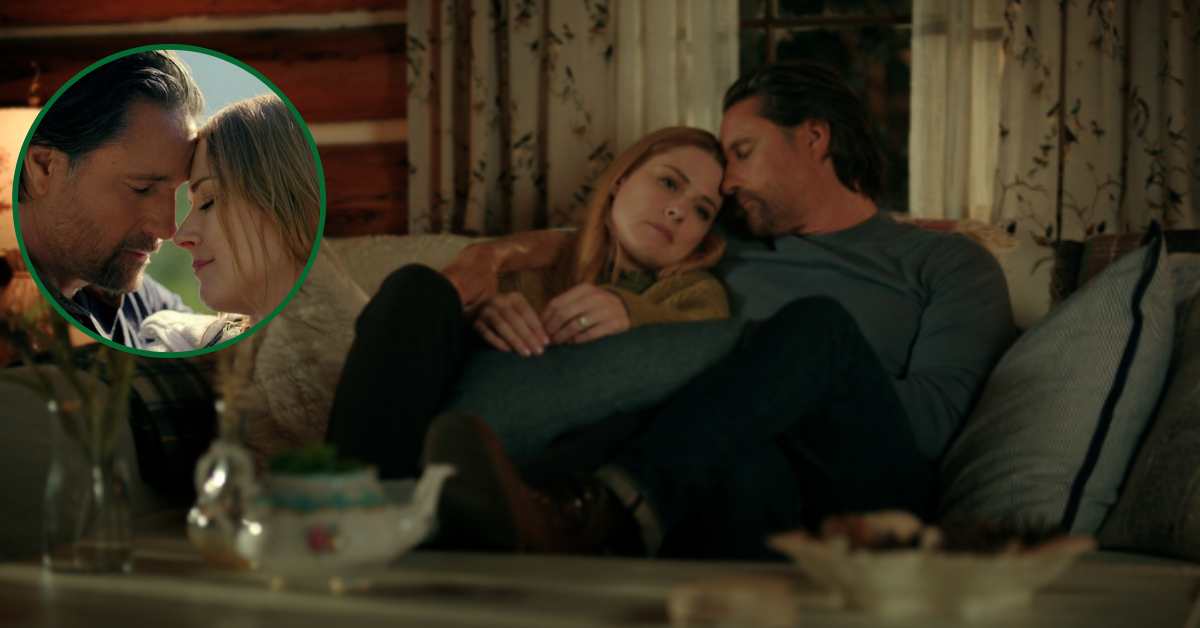 All of this takes place not long after Charmaine, Jack's ex-girlfriend, confesses she lied about telling him she had twins with him (Lauren Hammersley).
According to Henderson, "[Parenthood is] a new dream that's just ripped away from [Jack] so suddenly, so he puts a lot of onus on the idea of then figuring out another way to have this family. In his heart, I think he's married to this idea that they're going to have children no matter how that comes."
After Calvin vanished from view, the big boss arrived in town to conduct business. And that large, terrifying employer is none other than Melissa Montgomery, an older woman who comes across as kind and whose brother, Virgin River native Nick (Keith MacKechnie), partners with Jack in the glamping industry (and who appears to be unaware of what his sister was involved in).
Is There a Virgin River Season 6 Trailer?
There isn't a trailer for Virgin River Season 6 yet because it is still in the planning stages and most likely won't begin filming for a long. Check out the Season 5 Part 1 trailer below while we wait for information on the next episode: