Connecting a payment gateway is a crucial step when launching an online store. There are several services with which you can accept payments. The most popular include giants such as Stripe and PayPal. In this article, you will learn about the pros and cons of these systems, along with the Rates.fm service, qualitatively improve the online shopping experience.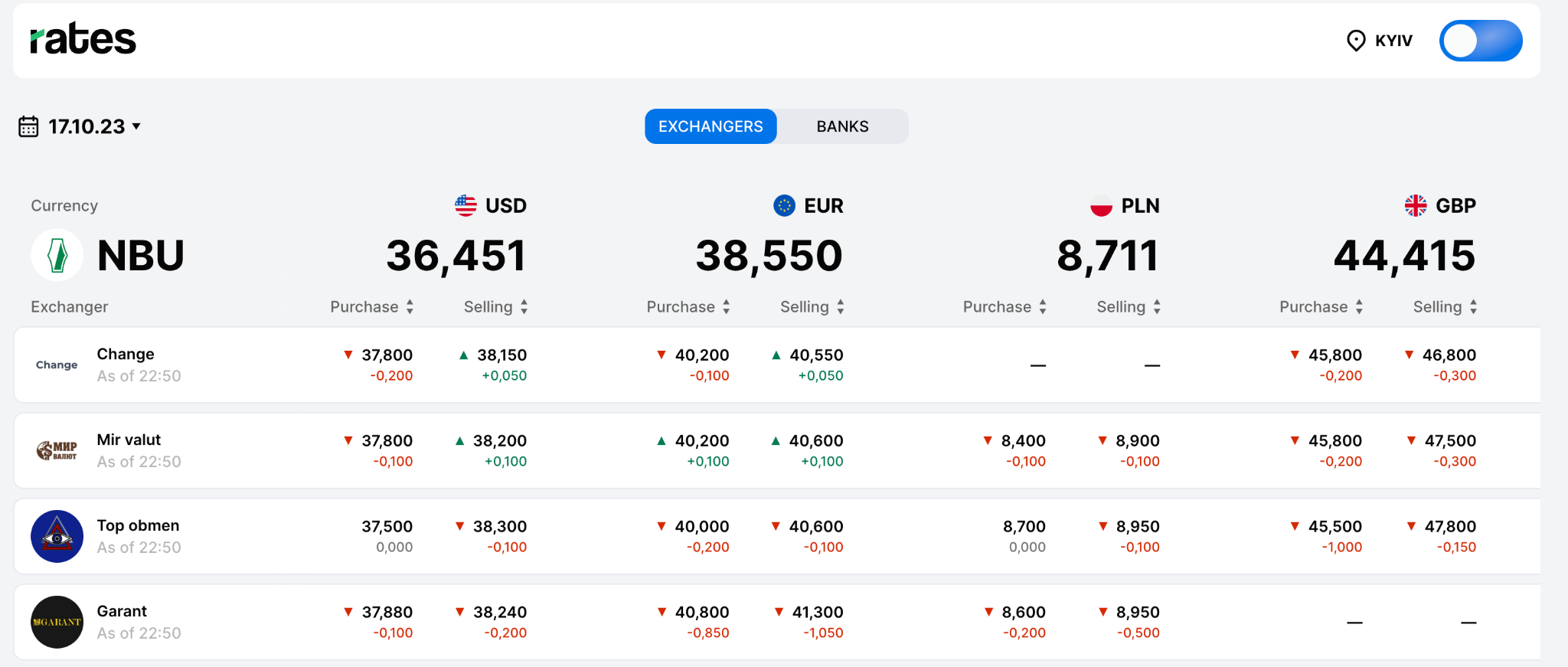 Stripe vs PayPal: Features
Stripe and PayPal are electronic international payment systems. Using them, an entrepreneur can set up transaction processing on his company's website or online store.
Over the course of its existence, PayPal has gained high popularity among both entrepreneurs and individuals. It has more than 400 million active customers worldwide and is in over 200 markets. Paypal can be used as a company's primary payment gateway or as an additional payment method.
Stripe is a platform that is mostly designed for professional use. This is one of the leading international payment systems for e-commerce. Millions of companies use it worldwide, from giants like Amazon and Kickstarter to small startups.
PayPal Functionality
PayPal's core functionality is built around transaction processing. Anyone can send and receive PayPal payments. There are two formats available for entrepreneurs to work with the service:
Using PayPal as an additional payment method. PayPal can be added to an existing payment page on your website. This allows customers to pay for goods and services using bank cards and this service. According to a study by Ipsos MORI, 37% of users choose those companies where payment via PayPal is available.
Connecting PayPal as your main payment gateway. PayPal may become the main payment method on sites where acquiring is not yet connected.
Stripe: Key Features
Stripe functionality includes:
processing bank cards and ACH payments;
tools for accepting recurring payments, paying for subscriptions, and invoicing;
the ability to integrate the checkout page into a website or mobile application;
Stripe Terminal (software for accepting payments in offline stores).
When connecting to Stripe, an entrepreneur can access several services that make business management more effortless. For example, Stripe Radar helps you track and block fraudulent transactions, and Stripe Sigma helps you get business analytics and generate reports.
Stripe vs PayPal: Fees And Commissions
The fees and commissions that an entrepreneur pays for using the service are an important factor when choosing an international payment system.
First, to start working with both services, you do not need to sign up for a subscription with fixed monthly payments. This allows you to evaluate the basic functionality cost-effectively before paying extra for additional options.
PayPal's standard fee is 3.49% + $0.49 per transaction. When paying by QR code, it is 1.9% + $0.10 for transactions over $10. The additional commission amount for international payments depends on the currency in which the transaction is made.
Stripe's standard commission rate is 2.9% + $0.30. The fee for ACH payments is 0.8%, and for instant payouts, it is 1%. For companies with a large turnover, the opportunity to set up an individual plan is available.
Current tariffs are constantly changing, so before connecting, we recommend studying the information on the official websites of payment systems.
Although Stripe's fees are slightly lower than those of PayPal, the user may face additional fees for using the platform's services when working with Stripe. For example, when working with Stripe Radar, the client pays a fixed commission of $0.05 for each transaction analyzed by the service.
Stripe vs PayPal: Payment Types
Both services provide the opportunity to receive payment in various ways. PayPal processes all major bank cards. An important advantage of the platform is the PayPal Credit service – virtual lending available to users from the USA, which is especially important for residents of New York, Los Angeles (California), and other large cities with active users.
The service is also available in some other countries. You can find out more about its capabilities on the official website. Another advantage of PayPal is the provision of card-reading terminals.
Compared to its competitors, Stripe offers a greater variety of payment methods. In addition to bank cards, the service works with most electronic wallets and various payment systems, from Apple Pay to Visa Checkout. You can view the full list of payment methods on the website. Stripe also supports buy now, pay later services.
Both services also support a limited list of cryptocurrencies, in particular PayPal USD, Bitcoin, Ethereum, Litecoin, Bitcoin Cash, and USDC. Unfortunately, payment systems do not yet support Binance Coin from the Binance crypto exchange.
Stripe vs PayPal: Checkout Process
Ease of ordering is an important factor in increasing the conversion of the payment page. The payment process when using the Stripe payment gateway is very simple. The client must enter the details of his bank card or electronic wallet. The remaining steps for placing an order depend on the design of your website.
With PayPal, the payment process may look different. Customers can access standard ordering, including entering bank card details and payment via PayPal. When choosing this payment option, the user can click the PayPal button instead of the checkout button.
This action will redirect the customer to the PayPal website, where they must log in and complete the transaction. Using Stripe and PayPal is as simple as using Bank of America and Aflac services.
Wrapping It Up
PayPal and Stripe are payment systems connecting businesses and users worldwide. Services provide a secure and fast way to exchange funds, opening up more business opportunities.
If you regularly make international payments and track currency exchange rates, we recommend using the Rates services, which provides data on current currency exchange rates in Ukrainian financial institutions.