Darrell Brooks, whose real name is Darrell E. Brooks Jr. is a well-known person who was involved in a sad tragedy. He was born in Milwaukee, Wisconsin. He caused six deaths and numerous injuries when he crashed a red 2010 Ford Escape SUV through Waukesha, Wisconsin's annual Christmas parade in November 2021.
Along with other related acts, Brooks was charged with multiple counts, including first-degree intentional homicide. He made the decision to represent himself in October 2022 at his trial. Throughout the trial, Brooks made arguments that supported the pseudo-legal doctrine of the sovereign citizen movement, which caused multiple disruptions in the courtroom. He was ultimately convicted guilty of all seventy-six charges by a jury.
The Waukesha parade acts of Brooks and the ensuing court proceedings have garnered substantial public attention and discourse. In this article, we look at the aftermath and try to figure out where Darrell Brooks is now.
Where is Darrell Brooks Now?
Darrell Brooks, the man suspected of smashing his SUV into bystanders during the Waukesha Christmas Parade on Main Street, is now being held in jail and will appear in court later that day on Tuesday, November 23, 2021.
Darrell Brooks will make his first court appearance today at 4 p.m. in connection with the #WaukeshaChristmasParade incident.

He's currently in the #Waukesha County Jail. pic.twitter.com/hrahaBx0MG

— Kim Shine (@KimShineTV) November 23, 2021
Darrell E. Brooks, 39, was detained on five counts of deliberate homicide after the incident, according to Waukesha Police Chief Daniel Thompson. The four women and one male who died in the tragedy were named Virginia Sorenson, 79, LeAnna Owen, 71, Tamara Durand, 52, Jane Kulich, 52, and Wilhelm Hospel, 81. Meanwhile, 48 more people were injured, including two children who were in serious condition at the time of publication.
We have some more content for you. If you like to read, you should check out the following articles:
Brooks' Long Criminal Record: History of Violence and Abuse
Brooks has a long criminal record, including charges of s*xual assault, drugs, battery, and domestic abuse. Meanwhile, he is still involved in two cases in Milwaukee. In one case, in July 2020, the defendant was charged with two counts of reckless endangerment and possession of a dangerous weapon as a convicted felon, for which he posted a $500 bond in February.
In the other case, on November 5, he was charged with refusing or obstructing an officer, bail jumping, endangering safety recklessly, disorderly behavior, and violence.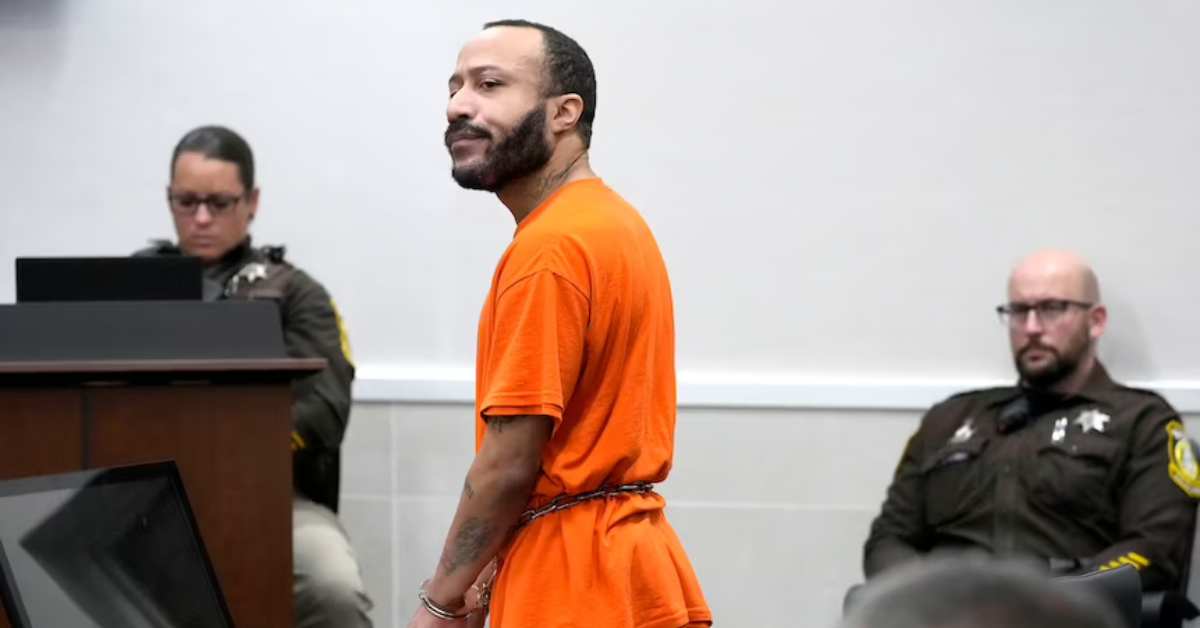 According to court documents, the final three accusations were related to domestic abuse. The mother of Brooks' child was the alleged victim in that incident. According to the records, he assaulted her and then ran over her with his automobile at a gas station parking lot. The woman had dried blood on her face, a swollen lip, and tire marks on her clothes, according to police. Brooks was reportedly released on November 11 after posting a $1,000 cash bond.
Milwaukee County District Attorney John Chisholm stated in a statement:
"The State's bail recommendation, in this case, was inappropriately low in light of the nature of the recent charges and the pending charges against Mr. Brook."
"The bail recommendation, in this case, is not consistent with the approach of the Milwaukee County District Attorney's Office toward matters involving violent crime, nor was it consistent with the risk assessment of the defendant prior to the setting of bail."
Chisholm said, "This office is currently conducting an internal review of the decision to make the recent bail recommendation in this matter in order to determine the appropriate next steps."
BREAKING: The Milwaukee Co. District Attorney says Waukesha suspect Darrell Brooks should not have been released on such a low cash bond earlier this month. They are conducting an internal review.#Waukesha #waukeshaChristmasParade pic.twitter.com/GmUNOkwLpg

— Kristen Barbaresi (@KristenBarbar) November 22, 2021
Meanwhile, NBC News reports that a warrant for Brooks' arrest has been issued in Nevada after he failed to appear at a court hearing in 2016. He was slated to appear in court in Sparks on a charge of failing to notify authorities about a transfer, as required by law because he was on the state s*x offender registry. Brooks was convicted of felony statutory s*xual seduction in 2006 for impregnating a 15-year-old girl.
Darrell Brooks, the man taken into custody over the #Waukesha Christmas parade mass casualty incident, is a registered sex offender in Nevada. He was convicted over having sex w/a child. In one of his now-deleted videos, he defended his actions, saying he was pimping the "hoe." pic.twitter.com/eBHSL0b7S4

— Andy Ngô 🏳️‍🌈 (@MrAndyNgo) November 22, 2021
Actually, Brooks' criminal history in Wisconsin goes all the way back to 1999. During that time, he was arrested for violence, entered a guilty plea, and received a sentence of three years on probation and six months in prison. In the meantime, he was given a 50-day prison sentence in 2002 for THC possession.
He received a 20-day sentence for misdemeanor resisting or obstructing an officer the following year. He was sentenced to two days in 2005 for the misdemeanor of obstructing an officer. After entering a no-contest plea to charges of felony strangling and suffocation in 2010 and probation violation, Brooks was sentenced to 11 months in prison and three years on probation in 2010.
He received a 37-day jail sentence the following year for the misdemeanor of resisting or obstructing an officer. 180 days in jail are the result of two offenses that year: misdemeanor bail jumping and another THC violation.
We have some more content for you. If you like to read, you should check out the following articles:
In conclusion, Darrell Brooks, a name formerly linked with tragedy and horror, is now imprisoned. He is serving time for his role in the 2021 attack on the Waukesha Christmas Parade. Brooks was sentenced to six consecutive life terms for this incident. His self-representation during the trial, driven by fringe legal notions, brought a strange dimension to the proceedings. He was convicted on all 76 accusations.