Rapper Blueface, whose actual name is Johnathan Jamall Porter, was born in Los Angeles, California, on January 20, 1997. He has had a significant impact on the hip-hop industry. Blueface, who is well-known for his distinct flow and West Coast flair, rose to prominence with his breakthrough song "Thotiana."
The rapper's unique voice and upbeat performances have helped him to succeed in his career despite controversy and criticism. To obtain the most up-to-date and precise details regarding Blueface's net worth, it is advised to consult public statements or current financial reports.
Blueface Net Worth
The net worth of American rapper and songwriter Blueface is $4 million. After releasing his music video "Respect My Crypn" in 2018, he became a popular online meme. At #8 on the Billboard Hot 100, his 2019 track "Thotiana" (with Cardi B and YG) is now his most successful song.
Blueface Biography
On January 20, 1997, Blueface was born in Los Angeles, California. After attending many elementary schools in Mid-City, central Los Angeles, he moved in with his mother in Santa Clarita Valley and eventually moved to Oakland with his father.
Following his relocation to the San Fernando Valley, Blueface enrolled in Arleta High School, where he played alto saxophone in the marching band and joined the football team. In 2014, he emerged as the team's starting quarterback, standing at 6 feet 3 inches (191 cm) and weighing 162 pounds (73.5 kg).
In 2014, Blueface, who started at quarterback, guided the squad to an East Valley League title. Blueface signed to play for Fayetteville State University and briefly participated in college football before quitting in 2016. He threw for 1,234 yards and 17 touchdowns in 2013 and 1,724 yards and 21 touchdowns in 2014.
In the video for the "Thotiana" remix, Blueface alludes to his previous experiences as a football player. The rapper plays a highly skilled high school quarterback who disrespects his coach because he wants to be famous and seek ladies.
At a young age, Blueface developed an interest in rap music, mostly listening to Snoop Dogg, The Game, and 50 Cent. He had been unemployed for the majority of his adult life, with sporadic stints at temporary jobs, until he entered the music business.
Check out the articles given below to read more about the fortunes of various stars:
Legal Issues $13 Million Las Vegas Lawsuit
Blueface has encountered the law several times. He fired at the suspect's automobile in late 2018, after the man tried to rob him at a gas station. He was taken into custody and charged with one count of criminal shooting at an inhabited vehicle.
After the event, he was soon freed on bond. Blueface was detained once more early in the following year, this time on suspicion of felonious gun possession.
Blueface was taken into custody in October 2022 in Las Vegas, Nevada, on suspicion of attempted murder and shooting. After being imprisoned for the offense at the Clark County Detention Center, he eventually entered a plea and consented to a three-year probationary period. If he gets into trouble during those three years, a sentence of two to five years will automatically start.
The Euphoric Gentlemen's Club, a Las Vegas strip club, is where the shooting took place. After Blueface forced the club to close as a direct result of the incident, the owner filed a lawsuit against Blueface for lost profits. The club owner received a $13 million judgment on October 23, 2023.
In a technical sense, Blueface had to pay $13,072,482. The award was divided into $12.6 million for lost income, $200,000 for "lease damages," and $84,000 for staff costs. Blueface did not have an attorney there to present his case in court, nor did he show up to contest the ruling.
Real Estate Assets
Rapper Blueface recently invested $3 million to buy a portfolio of real estate properties in Las Vegas. The properties consist of a commercial structure, a vacant lot, and two opulent residences. The first residence is a $1.4 million mansion spanning 6,000 square feet and situated in the upscale Summerlin neighborhood.
The second property is a 4,000-square-foot house in the Las Vegas neighborhood of Henderson. The house contains a tennis court, a swimming pool, and six bathrooms in addition to five bedrooms.
Blueface's Personal Life
Javaughn is the son of Blueface's ex-girlfriend, social media celebrity Jaidyn Alexis, and Journey is their daughter. On his right arm, he has a tattoo of his son's name. When Alexis found out that Blueface was having an affair in 2020, she destroyed both his vehicle and belongings. Later, Blueface's new lover Chrisean Rock steals his automobile.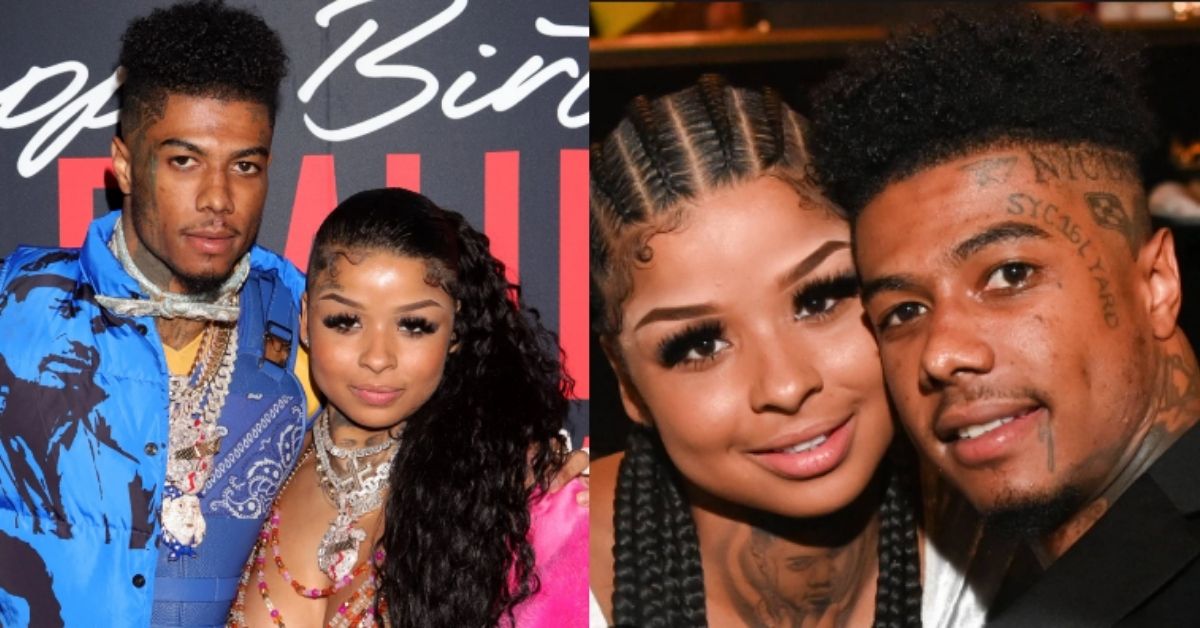 Blueface's Career
In January 2017, Blueface started rapping under the moniker Blueface Bleedem, alluding to his affiliation with the School Yard Crips street gang. After graduating from Fayetteville State University and returning to Los Angeles, Blueface was asked to visit his friend Laudiano's music studio to pick up a phone charger.
Laudiano challenged him to rap over a beat, and Blueface accepted. He then started working on releasing his debut song, "Deadlocs," which he produced, on SoundCloud. He released Famous Cryp, his debut full-length album, in June 2018.
Following the success of the song and EP in growing his local fan base in California, he published his second EP, Two Coccy, on SoundCloud and Spotify in September 2018.
Blueface's music video for "Respect My Cryppin'" was posted to WorldstarHipHop's YouTube channel in October 2018. The song was uploaded on Twitter shortly after, where it quickly gained popularity as a meme.
Due in large part to the success of the video, Blueface's songs "Thotiana" and "Next Big Thing" gained renewed recognition. After he used polls on his Instagram stories and posts to host a competition to decide which high school he should visit—Pasadena High School narrowly defeated Santa Monica High School—his popularity skyrocketed.
He gained more followers as a result of the social media challenge, boosting his already rising fame. After signing with Cash Money Records' West Coast affiliate Cash Money West in November 2018, Blueface shared videos of himself in the studio with Quavo and Canadian rapper Drake on his Instagram feed.
Blueface experienced another surge in popularity in December 2018, when he shared an acoustic video with Einer Bankz showcasing his next song, "Bleed It," which was officially published in January 2019.
Two days later, he uploaded the song together with a Cole Bennett-directed music video on the Lyrical Lemonade YouTube channel, which in the first 24 hours of its release racked up over 2 million views.