Realme launched two new smartphones Realme X7 and X7 Pro in the Indian market today after presenting phones in the Chinese market during September. These versions support 5G connectivity and include the main sensor with a resolution of a 64-megapixel camera.
Realme X7 Pro
The Realme X7 Pro has a Dimensity 1000 Plus processor chip, with quad settings in the rear camera, a 64-megapixel main sensor, an 8-megapixel sensor, and two 2-megapixel sensors, one of them supports bokeh photography.
The phone also has a 6.55-inch Super AMOLED screen, which includes a fingerprint sensor built into the screen, while the selfie camera comes in a hole in the left side of the screen with a resolution of 32 megapixels.
Realme X7 Pro has a battery capacity of 4500 mAh that comes with fast charging technology. Thanks to 65W adaptor, users can fully charge it in just 35 minutes.
X7 Pro comes with a random memory of 8 GB RAM, a storage capacity of 128 GB, and it will be available from February 10 for $410.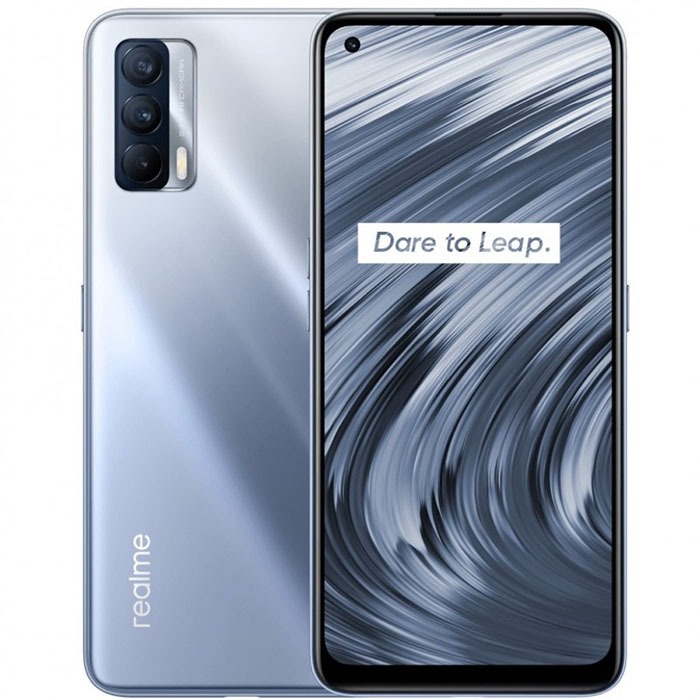 Realme X7
The version for the global market of Realme X7 has specifications different from the version presented to the Chinese market. This version comes with a 6.4-inch Super AMOLED screen, a Dimensity 800U processor chip, a 4300 mAh battery, and phone also supports 50W fast charging technology.
It includes the global market version of the Realme X7 three-way settings for the rear camera with a 64-megapixel main sensor, an 8-megapixel sensor with wide viewing angles, and another macro accurately 2-megapixel camera, and the phone also includes a 16-mega-pixel front camera.
The Realme X7 phone will be available for sale on February 12 at $275 for the distinctive main model with 6 GB of RAM and 128 GB storage capacity or $300 for the distinguished model with 8 GB RAM and 128 GB storage capacity.