Latest leaks confirmed that Xiaomi would introduce the Redmi K40 Pro with the Snapdragon 888 processor chip, while the main version is going to launch with the Snapdragon 870 chip.
We all know that Xiaomi launch event is due to held on February 25. Before the official event, leaks revealed the details related to Redmi K40 series's specifications before the official announcement.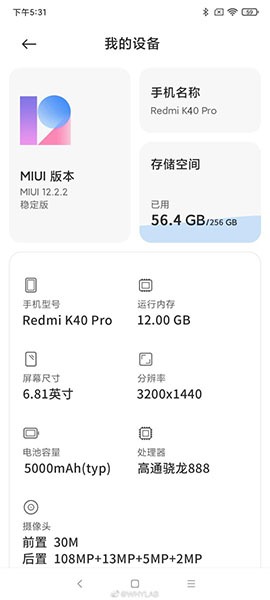 The leaks confirm that both the Redmi K40 Pro and Redmi K40 offer a distinctive AMOLED screen size that measures 6.81 inches with a resolution of 1440 pixels. As Xiaomi used E4 luminous in the Mi 11 series, phones will support a refresh rate of 120 Hz, HDR10 Plus.
Redmi K40 Pro differs from the main version as it supports Snapdragon 888 chip. Simultaneously, the Redmi K40 comes with a Snapdragon 870 processor, and expectations indicate that the third version of the series known as the Redmi K40S phone will launch with the Dimensity 1200 processor.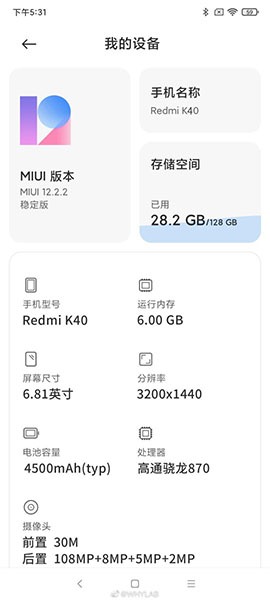 Xiaomi also claims that K40 Pro phone will have a random memory of 12 GB RAM, with higher storage capacity options, and this version includes a 5000 mAh battery. At the same time, the K40 comes with a capacity of 4500 mAh battery.
Both variants feature a primary sensor of 108 megapixels. In contrast, the tele and wide-angle cameras are different in both phones. Pro version boasts a 13 and a 5-megapixel sensor, while the K40 support an 8 and a 5-megapixel sensor, and both phones offer a 30-megapixel sensor for the front camera.
Redmi K40 Series Price and Specifications
The price of K40 Series smartphones is still behind the covers. But we hope they will be revealing more about this in the future. Till then, stay tuned with us to get all the news regarding the handset. You can subscribe for our newsletter to get all information in your mailbox. Else you can also like our Facebook page and follow us on Twitter.