Justin Timberlake, aka Justin Randall Timberlake, is an American singer, writer and producer who gained his fame as a vocalist who was the youngest member of the NSYNC boy band. Later he gradually became the most popular boy band among the audience. He won two grammies for the 'Justified' and 'Cry Me a River during his career.'
Let's look at the rollercoaster journey of Justin Timberlake:
He was born on January 31, 1981, in Memphis, Tennessee. He started to gain interest and learnt singing at Baptist Church, where his father was a choir director. His grandfather introduced him to music and met country artists like Johnny Cash and Willie Nelson. After his parents got divorced, Justin lived with his mother in Memphis; he is more dear to his mother as he often refers to 'his best friend' in various interviews.
"I have some faint images from my childhood," he told THR, "but no, I can't really remember not being famous." @justintimberlake/Instagram
In 1991 when he was 11, he made his debut in a television show, 'Star Search', where he lost to Anna Nardona. Though he didn't win 'Star Search' yet consider himself lucky as if he would've won, he would never have made it to another milestone.
In 1993 and 1994, he got an opportunity to work in The All-New Mickey Mouse house Club where his castmates consist of his future girlfriend Britney Spears, Christina Aguilera, JC Chasez, Ryan Gosling and Keri Russell. After the show got called off, Justin had to go to school for a year.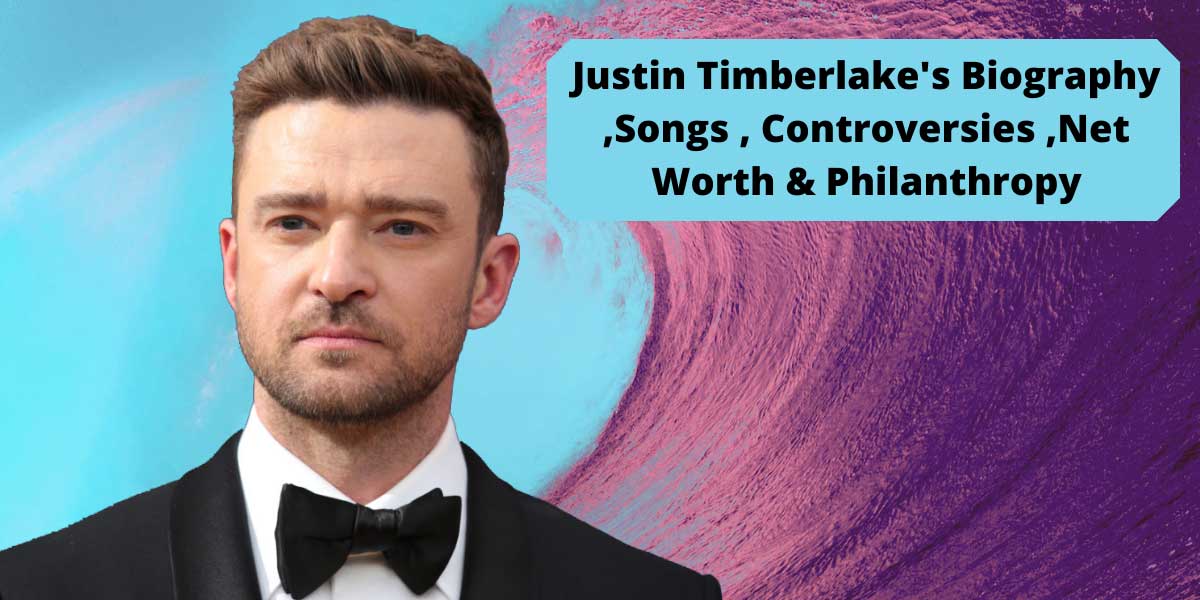 In 1995 boy band NSYNC boy band was formed. Timberlake and Chasez were the lead singer of the band and began their euphoric journey in Europe. Starting slowly, they gained popularity in the United States by releasing a self-titled album which included the single 'Tearing Up My Heart' sold 11 million copies. After their first hit, they released their second album, No Strings Attached (2000), which got immense response from the audience and sold around 2.4 million copies in the first week of the release.  After giving successful albums, NSYNC performed at Academy Awards, Olympics and the Super Bowl and sold 70 million copies worldwide, which became the fifth best selling boy band in history.
Justin starred in the movie ' Model behaviour', which was telecasted at Disney Channel, released on March 12, 2000. The more successful of Justin caused trouble to NSYNC, which led to the dissolution of the band. In 2002, Justin partnered with Pharrel Williams. At the beginning of 2001, he wrote a song for Michel Jackson named ' Gone'.
In 2002 when Justin performed at 20021 MTV Awards, he launched the 'Like I Love You' track which scored number two on the UK Singles Chart. A  controversy that happened in 2004 during Super Bowl XXVII show, accidentally Justin removed a part of the Janet Jackson leather jacket, and her right breast became visible to live 100 million audiences.
After a few years of controversies in 2004-2007, he started acting again and launched the Love Sounds album, which gained popularity and peaked at no. 1 at Billboard 200. In 2013, his fourth studio album, The 20/20 Experience – 2 of 2was released on September 30. He started to act and give the voice-over in various movies, which became popular across America.
Today (present), Timberlake received an honorary degree from Berkery College of Music and has been collaborating with various artists like Pharell Williams, Justin Beiber, and many more.
Justin Timberlake most hit songs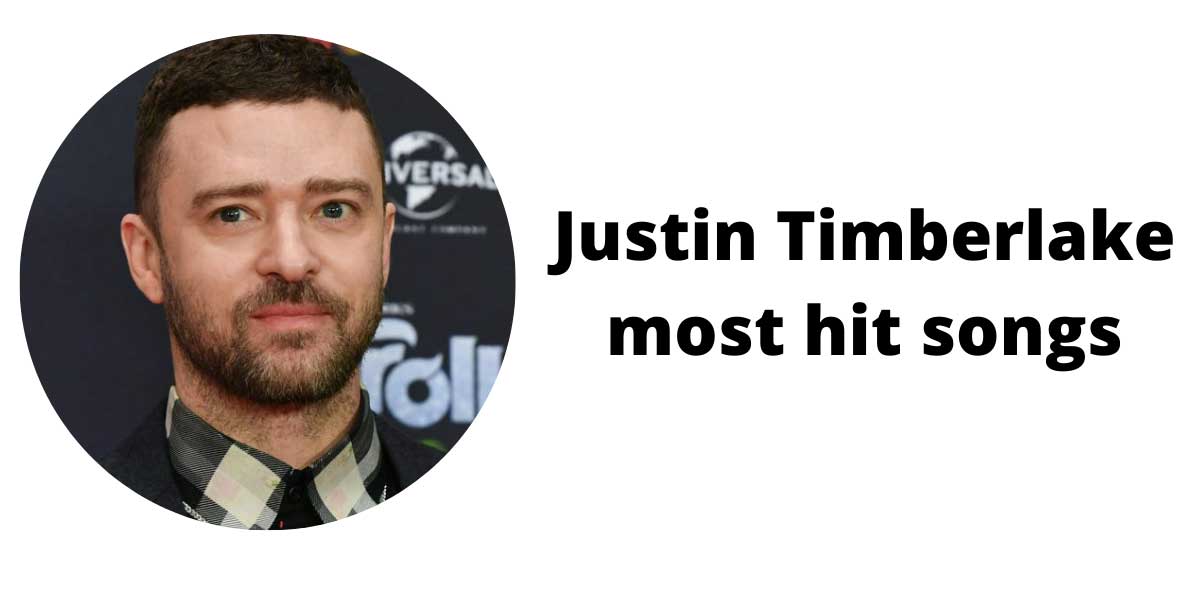 My Love featuring TI
My love is a song from Justin's second album Love Sounds( 2006). It has been the most loved songs of all time now. The genre includes pop and mix of hip hop music.  The track made it to number one on the US Billboard Hot 100.
Cry Me A River
After the split from his beloved girlfriend Britney Spears, Justin Timberlake elaborates on his pain, sorrow, betrayal and sadness through this song. Many mysterious things that happened between Justin and Britney came out through the lyrics of 'Cry Me A River.'
Senorita
A song taken inspiration from Stevie Wander is a pop, R&B, and jazz up-tempo in spanish with Latin flavoured beats peaked in top ten Australia and New Zealand commercially. Indeed the song has the best lyrics of all time ''Gentlemen, good night. Ladies, good morning."
Sexy Back
The record became Justin Timberlake's first number single in Billboard Hot 100. Three times recognised platinum track by the Recording Industry Association of America. A mix of electro wave, bass beat, electronic chords and drum machine instrument tune in the song was appreciated worldwide.
Rock Your Body
A song from Justin's debut studio album Justifies, 2002 which was initially intended to release in Micheal Jackson studio album Invincible but later got rejected. It is still the best song played at every saturday party because of the disco groove and uptempo beats.
What Goes Around Comes Around
A song based on karma, if you do something bad to another person the loophole begins and it will eventually do bad to you. Justin Timberlake and Danja produced it. The track won Best Male Pop Vocal Performance at 50th Grammy Awards. Lastly, it reminds us that Karma will take its revenge in this birth, no way to rescue it.
Can't Stop This Feeling
Happy and jolly groove music by Justin Timberlake, Max Martin and Shellback. Justin gave Justin a television performance and gathered around 1 billion views, 379000 downloads in the first week of release. The lyrics have inspiration and deep meaning.
Justin Timberlake in movies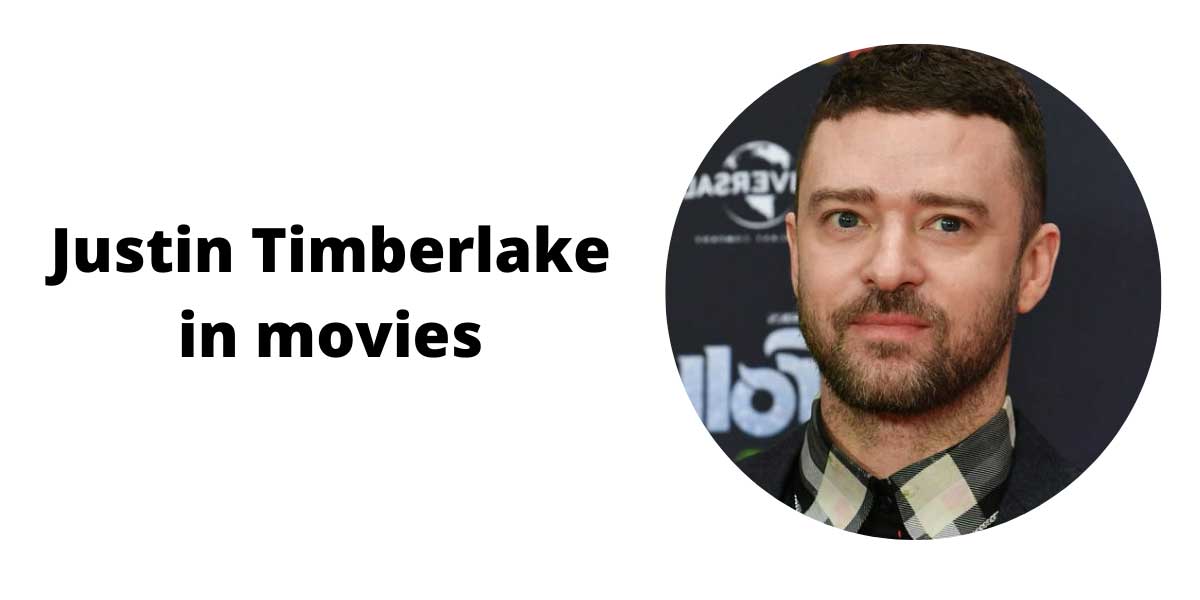 Timberlake as Eddie in Palmer (2021)
After spending 12 years in prison, Justin returns to Louisiana, where he moves back with his grandmother. He starts to put his life back in a place with flamboyant boy Sam. The plot is intriguing, heartwarming and welcoming at the same time. It received a rating of 7.3 at IMDB.
In Time (2011)
An American science fiction movie revolves around the future of earth where people only live for 25 years. After that, they need to buy time for their lives. Justin enacted as 'WIll Salas' who struggles for his life.
Justin as Dylan in Friend with Benefits (2011)
Dylan( Justin) starred opposite Mila Kunis, a romantic comedy movie directed by Will Gluck. After friends for a while, they decide to add sex to their friendship, which creates chaos and enables both of us to infatuate.
Voice over in Trolls (2016)
It's an animated movie starring Poppy (Anna Kendrik) and Branch (Timberlake) on an unimaginable journey to rescue their friends after Bergens invades Troll village. The story is full of adventure and roller coaster rides of mishaps.
The Social Network ( 2010)
Based on the rising ride of Mark Zukerberg founder of Facebook. Through the incredible journey of a successful venture, Jesse Einserberg as Mark Zukerbeg make numerous tie-ups with people, Justin as Sean Parker, founder of Napster. It was awarded Academy Awards for best writing (adapted screenplay.
 The trouble with Curve (2002)
Justin as Johnny in the  American sports drama film directed by Robert Lorenz.  An ageing baseball scout ' Gus Lobel' heads on a work trip to North Carolina along with his daughter ' Mickey', there they meet Johnny, a former player whom Gus had scouted.
Justin Timberlake Net Worth
As of 2021, the total network of Justin Timberlake is 250 million dollars. He is amongst one of the richest singers in the world. He has been actively supporting social causes and funds numerous charitable foundations.
Latest tweets/Instagram post by Justin Timberlake
Recently Justin Timberlake apologised to Britney Spears & Janet Jackson by tweeting.
"I understand that I fell short," he said on Instagram, adding that he "benefited from a system that condones misogyny and racism."
"I specifically want to apologize to Britney Spears and Janet Jackson both individually, because I care for and respect these women and I know I failed," the post from Timberlake said.
"Because of my ignorance, I didn't recognize it for all that it was while it was happening in my own life but I do not want to ever benefit from others being pulled down again."
He has also posted on Instagram.