The Disney Plus Channel's show Secrets of Sulphur Springs is going to be a mega-hit. From its star casting to its storyline, everything is magnificent. The thrilling drama with a mystery-themed genre is what will grab the audience's attention. If you further want to know about the Secrets of Sulphur Springs, then read the full article.
The storyline of Secrets of Sulphur Springs
The story revolves around the 12-year-old Griffin Campbell and his family. They have moved to a small town and also owned a hotel, which was abandoned. Griffin finds out that the Tremont Hotel is apparently haunted by Savannah Dillon, who disappeared thirty years ago.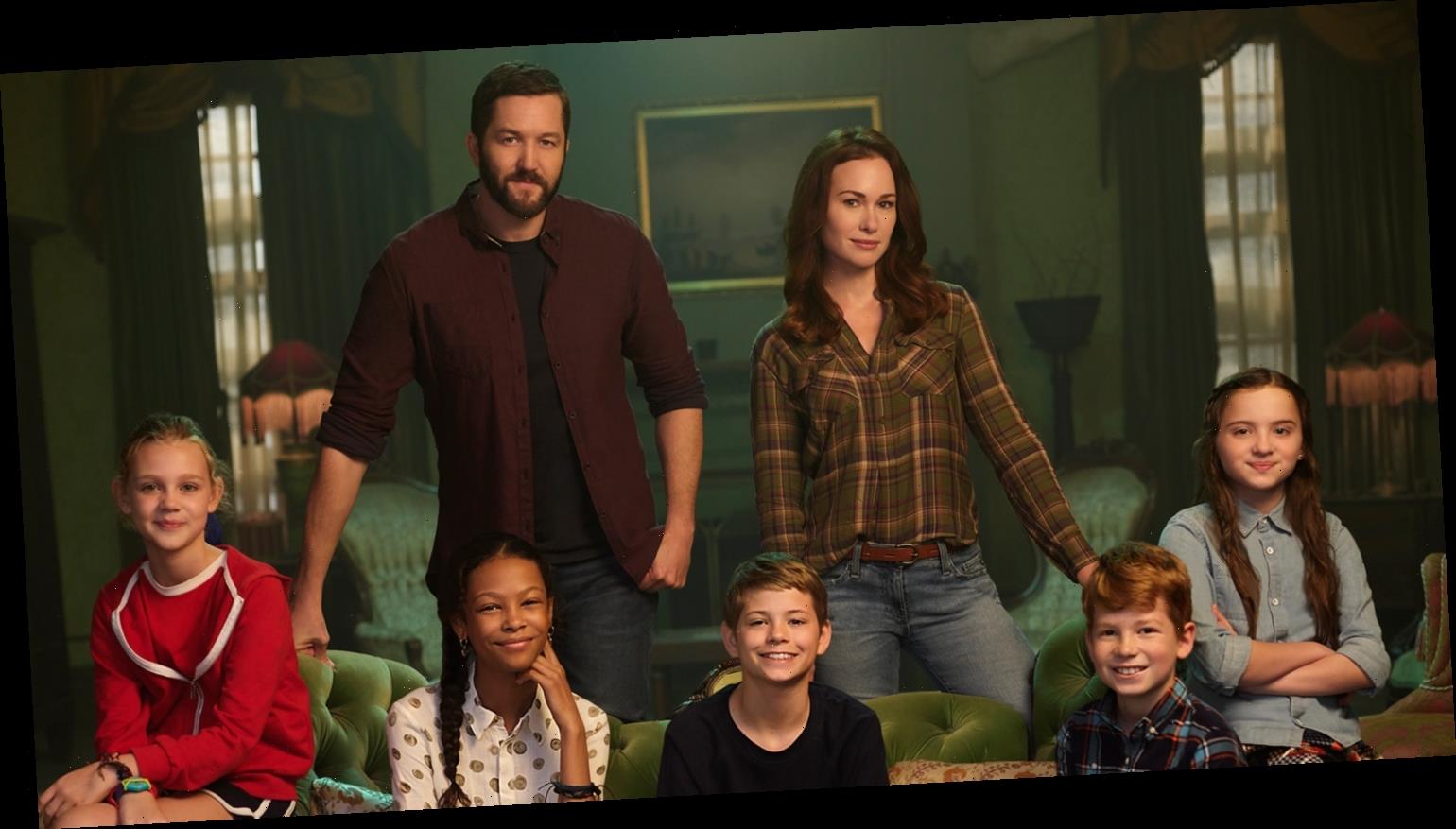 The little kid Griffin decides that he will find the truth behind all of this mess. And in his way, he meets Harper Dunn. They both discover a doorway that takes them back in 1990, exactly thirty years ago to their current time. What they will get to know after all that probing will be fun to watch. It will also hook the audience to their seats.
The cast of the Secrets of Sulphur Springs
It has an amazing star cast. Preston Oliver has performed the role of protagonist Griffin Campbell. He is the one whose family shifted to Tremont Hotel, which is evidently haunted. His father's role is being performed by an American actor Josh Braaten, last seen in Married to Kellys.
Whereas Kelly Frye is playing the role of Griffin's mother. Elle Graham excellently portrays the character of a mysterious girl from thirty years ago. Landon Gordon and Madeleine McGraw presented the part of Griffin's younger brother and sister. Lastly, Kyleigh Curran, as Harper Dunn, helped Griffin as a friend in finding out the truth behind the paranormal activities in the Hotel.
The Location of Secrets of Sulphur Springs
The horror-thriller Secrets of Sulphur Springs was filmed in Louisiana. Specifically in St. Bernard Parish and at the Creedmoor Plantation. It is situated at 1800 Bayou Road in the middle of Russell Place and Fountain Lane.
Whereas the interior of the show was filmed on a soundstage. On the other hand, the Tremont Hotel is partly real and partly created by digital technology, as mentioned by Nola.com.
Read More:
Caroline 2: Neil Gaiman Shows Us a Ray of Hope
The Male Lead of the Show Griffin Loved the Location
When the media person asked Griffin about Secrets of Sulphur Springs' location, he said that he loved the old and historical city.
Trailer of the Show
You can watch the trailer here.