Described by The New York Times as the "Most Trusted Medical Figures" during the initial days of the COVID-19 pandemic, Dr. Anthony Fauci is under Strict scrutiny.
This has been happening after the latest reports of Dr. Fauci's alleged role in the origin of Coronavirus.
And now, Fox News Host Steve Hilton has blasted on Live TV & has claimed that Fauci lied to Covid-19 origins. Thereby demanding his prosecution.
Let me tell the whole story:
The Next Revolution
Fox News Host Steve Clinton was hosting his Sunday night show 'The Next Revolution" and during the show, he broadcasted a video of Dr. Fauci from a conference that happened in 2012.
Can you guess what was in that video?
Well, in the video, Dr. Fauci can be seen describing the "gain-of-function" research process.
It's the same process that has become quite controversial in recent days.
In case you don't know, the Gain-of-function process is used to make Pathogenic viruses even more infectious than their current state. This is done by researchers to develop vaccines of incurable diseases & effective treatments.
After showing up this video on a live show, Hilton claimed that the same conferences were used as means to describe the US Funded research happening at the Wuhan Institute of Virology. If you haven't watched the episode of The Next Revolution last Sunday then here's a complete report of Fox News Host Steve Hilton:
Dr. Fauci on Claims of Funding Wuhan Institute of Virology
Since 1984, Dr. Fauci has stayed as the Director of NIAID.
In the recently released statement, Dr. Fauci has to say this on recent claims of US funding in the Wuhan Institute of Virology.
"The NIH (National Institutes of Health) and NIAID (National Institute of Allergy and Infectious Diseases) categorically have not funded gain-of-function research to be conducted in the Wuhan Institute of Virology,"
Are These Claims True?
A lot of you reading this post might be wondering whether the recently floated claims are True or part of someone's script?
Well, let me tell give you a logical explanation:
During the years of 2014-19, NIH granted a $3-4 million grant to a nonprofit institute Ecohealth Alliance which later awarded $600,000 to Wuhan Institute of Virology for researching Bat Coronaviruses.
As I write this post, I can't stop thinking that if Dr. Fauci & NIH Director's claim is true then how come Dr. Fauci can be seen in a video clip of 2012 explaining Gain-of-function research?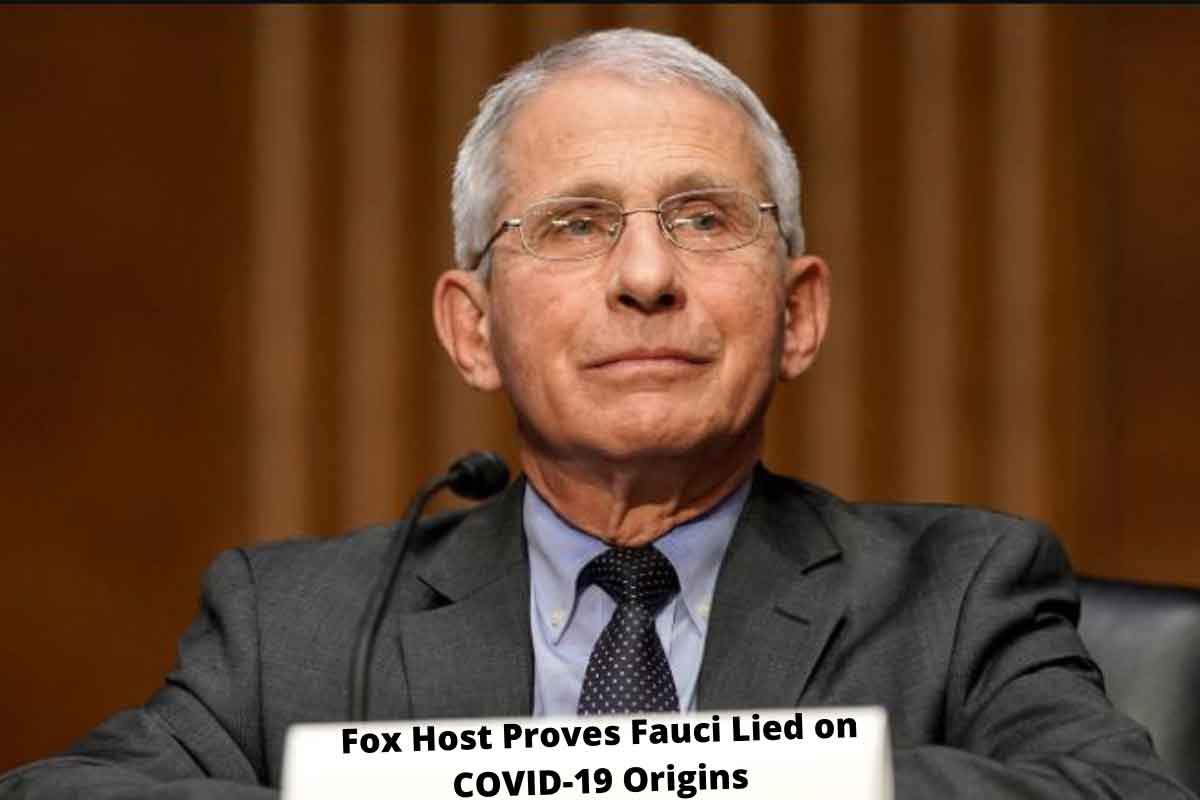 Even though both Dr. Fauci & NIH director has denied all these claims, the video broadcasted at Steve Hilton's The Next Revolution show says something else.
Now, the only for the truth to come out is when US Intelligence submits its report to U.S. President Joe Biden.
That's all for now.
Must Check: TikTok's New Privacy Policy Will Allow The App To Collect Biometric Data
What do you have to say about the latest claims made by Fox News Host Steve Clinton? Do share your thoughts in the comments section given below.