Microsoft is gearing up for its one of the biggest event happening on June 24.
The upcoming event is all about what's next for Windows OS.
Up until 2021, the speculation of Microsoft releasing Windows 10X was at an all-time high.
However, in May 2021, the idea of releasing Windows 10X was put on the back burner.
Since then, a lot has happened.
In fact, in the last month, even I had listed a lot of features in a post that you can expect in the Windows 10 Next Gen update.
At that time, little did I knew that Microsoft will be releasing a completely new OS.
There are very strong speculations going on that Microsoft will introduce Windows 11 OS.
This information first came to light when some screenshots of rumored windows 11 OS were listed on the Chinese website Baidu.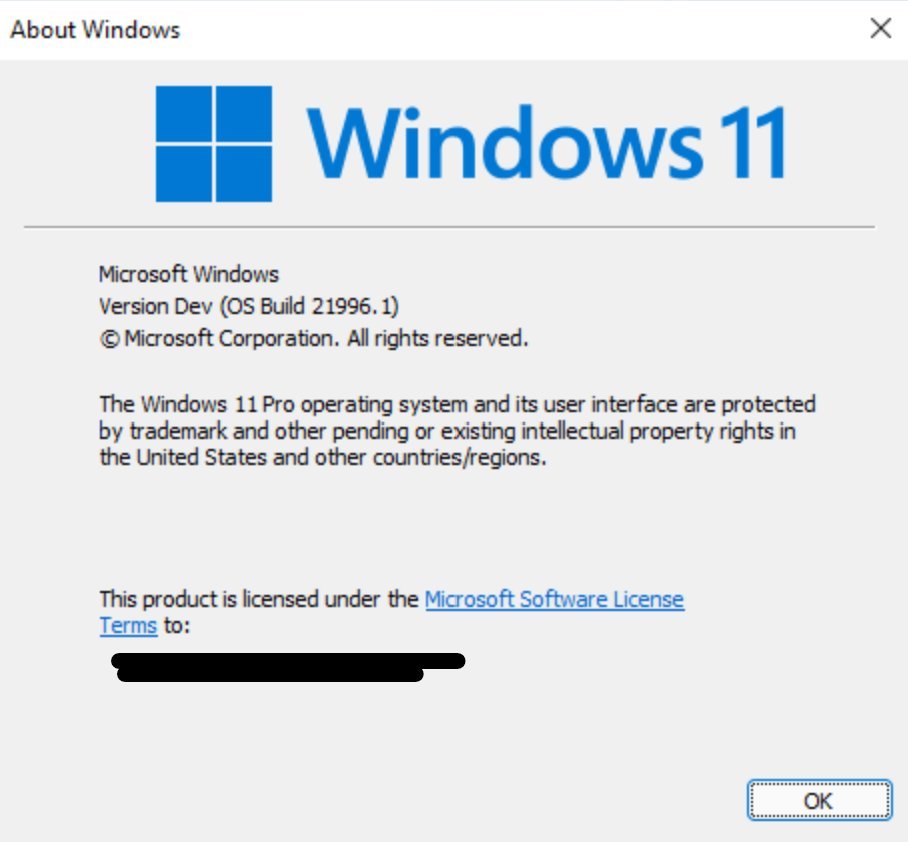 And now a video clip of an unofficial Windows 11 build has leaked online.
Window 11 Screenshot Leaked on Baidu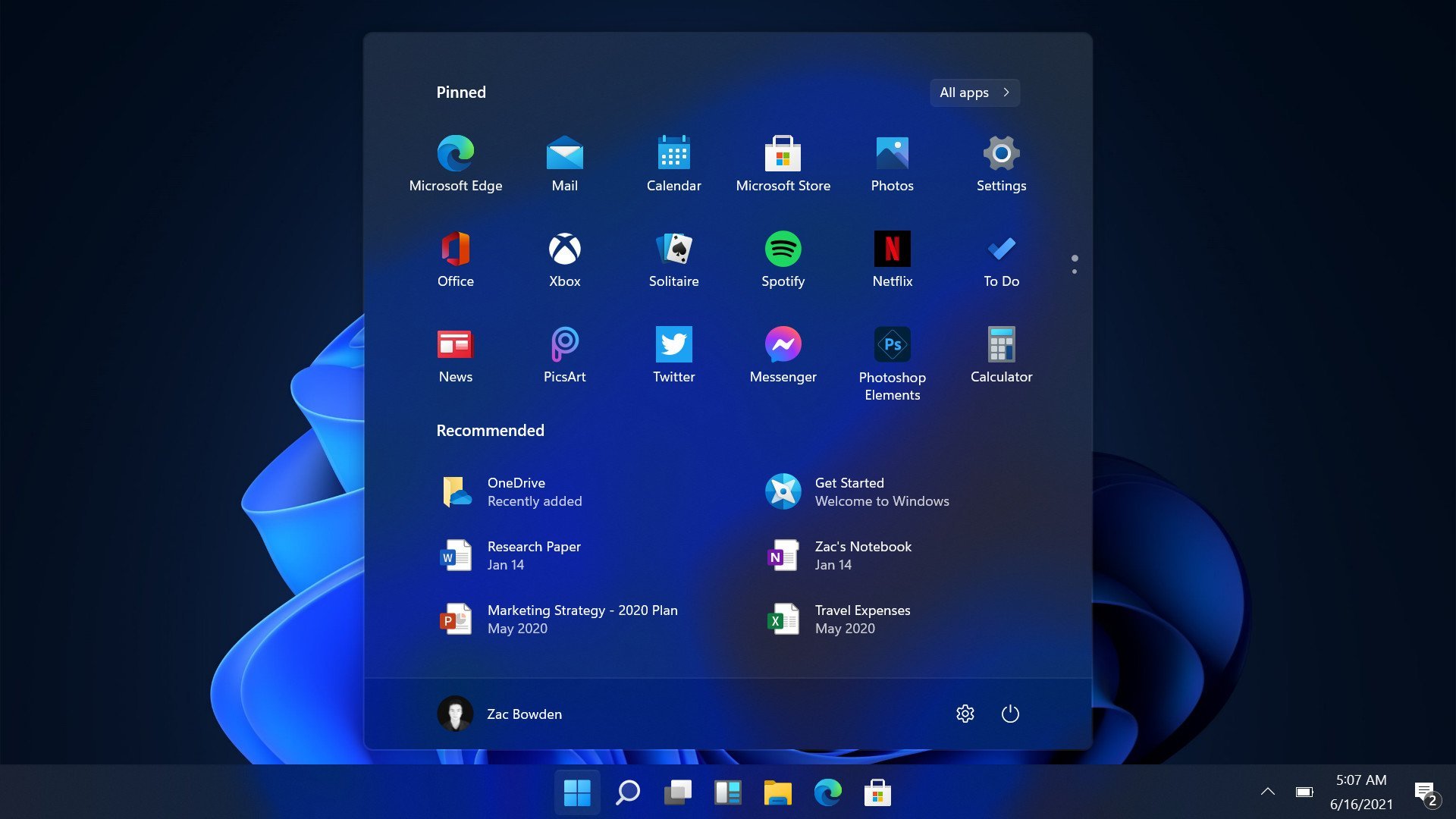 The screenshots posted above make it easy for me to believe that the upcoming Windows 11 will definitely shame things up in the Windows Ecosystem.
Windows 11 Leaked ISO Major Features
Taskbar Dock
First of all, look at the taskbar dock.
It's in the center. Just like the ones Mac computers have.
So, is it a rip-off of Mac OS?
Well, definitely not.
The rumored Windows 11 comes with a little more customizations.
Unlike Mac computers, you can move the docket to the left side.
New Startup Sound
The leak Windows, 11 OS comes with her new startup sound.
Do you want to hear it?
You can hear the news from right below:
<iframe width="665″ height="374″ src="https://www.youtube.com/embed/DyzbvpxxDEE" title="YouTube video player" frameborder="0″ allow="accelerometer; autoplay; clipboard-write; encrypted-media; gyroscope; picture-in-picture" allowfullscreen></iframe>
What's the Schedule of the Special Windows Event?
As stated multiple times in his post, the special windows event will take place on June 24 at 11 a.m. Eastern Standard Time.
Before the event goes live, Microsoft has been sending invites with a shadow outline that looks quite similar to the '11' number. Once again teasing a new Windows OS.
How to Download the Leaked Windows 11 ISO?
Well, I will make this dream come true for you.
Download Link https://drive.google.com/drive/folders/19949229qsPMpoXfA4aw2HRDGHLjKrYYH
This is the live link that you can use to download the leaked 64-bit Windows 11 ISO file.
Once downloaded you can use it to install Windows 11 OS, just like you install any other operating system on your PC.
PS: Instead of directly installing Windows 11 on your PC, I would recommend you to first install it on a Virtual machine. Ultimately windows 11 is nothing but an unreleased beta.
So it's highly likely that you may run into some unknown errors. Errors that may even crash your PC.
Should You Install Windows 11 Unofficial Build?
The pictures of Windows 11 posted above are tempted enough to convince you in installing the latest Unofficial Windows 11 build.
But Here Comes the question – Should you install it or avoid it?
Well, I think you should avoid installing it as there might be a reason, Microsoft hasn't even released its official beta update yet
Besides I am having some trust issues as I have seen many Reddit users posting a screenshot saying window 11 leaks are nothing but a Windows 10X skin on top of the Windows 10 OS. Here's proof of that: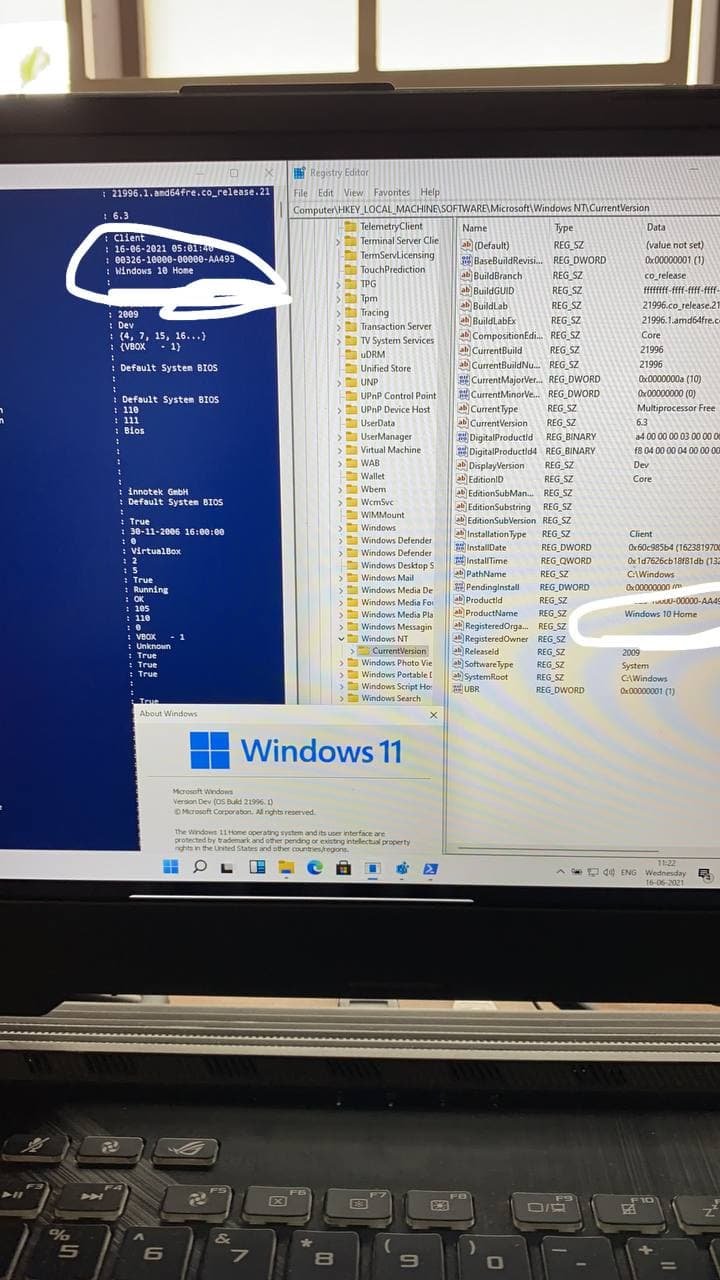 And if that the case, no way in the hell, I would be recommending you to install the leaked ISO on your PC.
Conclusion
If the leaked image of Windows 11 is turned out to be legit when the Microsoft Event goes live on June 24, then it would be a new chapter for hard-core windows users.
That is all for now.
What do you think of all these leaks coming right one week before the live event?
Do you believe them to be legit or someone is playing a grand prank?
Whatever you think do share your thoughts about the same in the comments section below.