A piece of great news for fans of Riverdale, before we wrap up the remaining half of Season 5 this summer, we are aware of its future, as officially announced by the creators.
Our favorite teen dramatic adventure is on the way and fans are delighted at the renewal of the dark teen series. The series debuted in January 2017, and is coming up with new seasons every year.
Riverdale is an adventurous teen drama based on Archie Comics, which received positive reviews from all over. It is adapted by CW and produced by Warner Bros. Now, it is coming back to rock the floor again… We don't have to speculate much on the probabilities of season 6 of Riverdale, as we already have an idea of its next installment, which is announced officially by the makers.
While season 5 of Riverdale still has a couple of months until it returns with its second half, The CW has already declared the premiere date for the forthcoming season which took audience excitement to another level. Here are all the latest updates of Riverdale Season 6.
Release Date of Season 6
CW has recently announced that Riverdale will be continuing from its Wednesday 8/7c spot to Tuesdays at 9/8c with The Flash for season 6. The series brings to close its fifth season with the remaining nine episodes starting August 11, and then we will be having season 6.
It will premiere on Tuesday, November 16 at 9 p.m. ET/8 p.m. CT. Riverdale season 5 will arrive back on August 11 with its final nine episodes and will finish off in September or October 2021, leading to the season 6 premiere in November. So, we have the confirmed dates for the next season.
The Cast of Season 6- Who is about to come in?
The cast for season 6 is not announced yet but surely will meet the following commendable characters of the show again
KJ Apa as Archie Andrews, a footballer, passionate about music and one of the star character

Lili Reinhart as Betty Cooper, a longtime crush on Archie

Camila Mendes as Veronica Lodge, a friend of Archie

Marisol Nichols as Hermione Lodge, mother of Veronica

Cole Sprouse as Jughead Jones, best friend of Archie
But we have some more on the list, freshly introduced characters in Season 5, Drew Ray Tanner as Fangs Fogarty and Erinn Westbrook as Tabitha Tate will take the positions again to entertain us and it would not be surprising if we see some new interesting roles in the subsequent season.
What will be the story of next season?
Season 5 is not concluded yet, so it is too difficult to direct for the next season. The only thing which is sure that season 6 will treat Riverdale lovers the same way and mystery will be up to another level. However, I have some idea of where the story will take us next.
Probably, we can see the relationship developing between the two, Betty and Archie, and what the news comes in their relationship. We could also see more of Betty and Jughead relation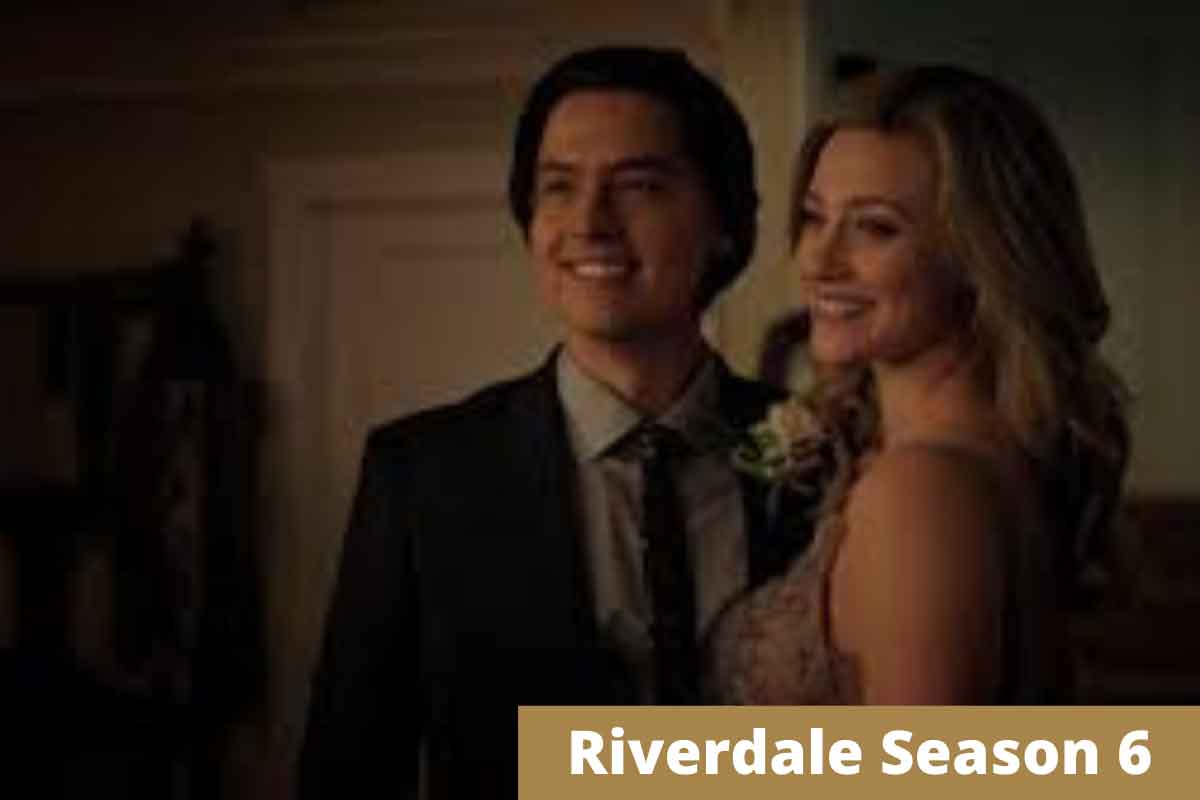 These are mere predictions and the actual story will be unveiled soon, but one thing is pretty confirmed, that the audience will be enthralled with the mysterious drive of the upcoming season, which is going to take several turns.
Trailer
We have to wait for some more time to get the next story with the trailer. As the commitments for the next season are there… We will be getting the trailer for Season 6 soon. As of now, we can stream the first half of season 5 available for streaming and wait for the second half of season 5 till August. We will surely share the trailer when out.
Concluding Words
It is pretty obvious that Riverdale took us for the mysterious ride of thrills and adventure with the love angle. This time we are getting the opportunity to have more fun rides with the next season. The second half of season 5 will lead to season 6. Riverdale has been one of the most popular shows across the globe on the popular streaming platform Netflix. It will be interesting to move into more depth with the drama series… On & On
We will be back with more information-Stay connected with us