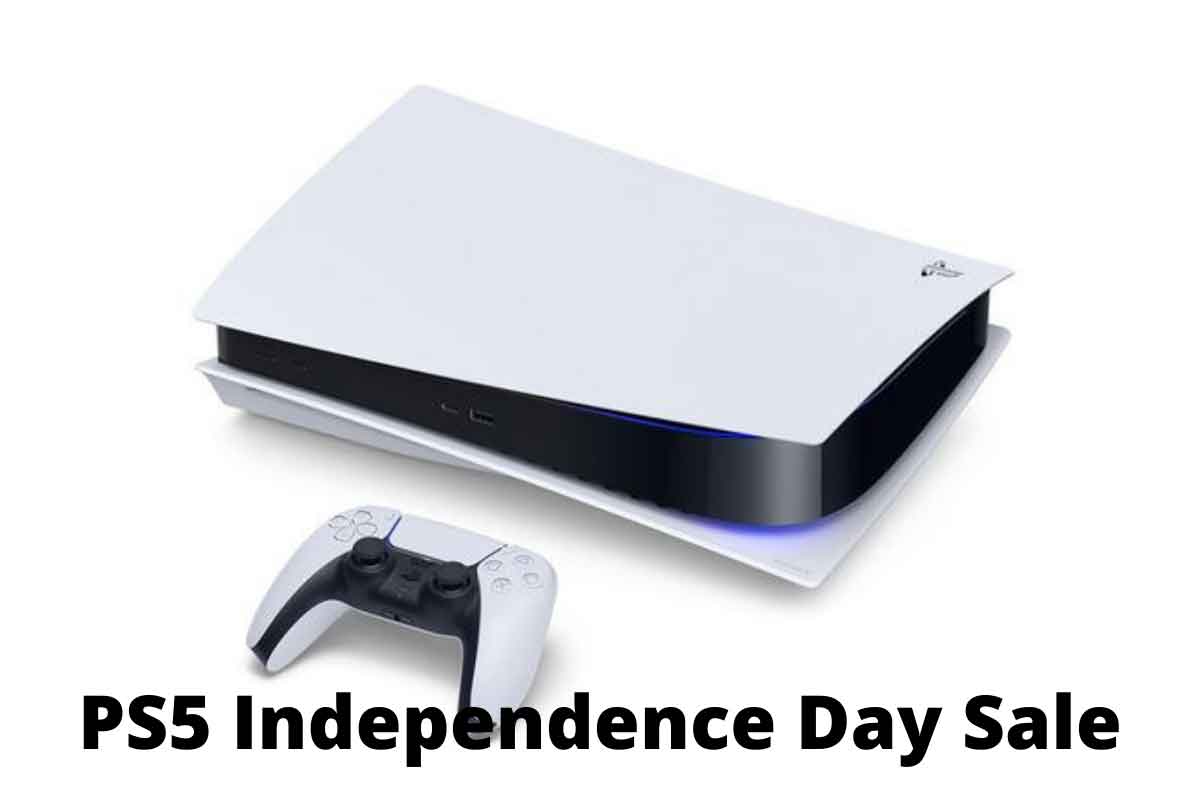 With the 4th of July around the corner, you've got the best opportunity to get your hands on PlayStation 5 as multiple independence day sales are going live this weekend.
And if you're already own a PS5 console, then you can grab onto the opportunities to purchase PS5 & accessories with discounts.
Not just gaming, Amazon, Walmart is offering huge discounts on the sale of gaming products from brands such as Samsung, LG, Sony, Apple & more.
But in this post, I'll majorly focus on PlayStation 5, and its accessories.
Let's dive into this right away:
ps5 for sale
ps5 pre order
ps5 price
Sony PlayStation 5 Video Game Console
Last year, PlayStation 5 was launched in two editions – Base & Digital Editions.
The base edition was priced at $499 & the Digital Edition was priced at $399 in the US. However, there some sellers in online shops who are selling PS5 at 2X-3X pricing.
Look at Walmart:
The base edition of PS5 is selling at over 2X the official pricing. That's unfair.
Isn't it?
Don't fall into this scam.
Purchase it only at its official pricing when PS5 Base edition & Digital Edition goes on sale this Independence day.
Earlier, the PS5 sale went live during the Prime Day sale on June 21st & 22nd.
With both the PS5 editions coming to stock on the 4th of July, you should stay ahead of the game by placing the order with 1 click:
PS5 Accessories
Similar to the Prime Day sale, the stock for PS5 would be limited on the 4th of July sale. Even if you're aren't able to get your hands on the console, you should pile up on PS5 accessories that are offering huge discounts.
NexiGo PS5 Controller Charger
Amazon Bestseller NexiGo PS5 controller charger with Thump Grip Kit, DualSense Charging Station Dock with LED Indicator is available at an extra 10% discount as you apply the coupon on the product page.
Buy NexiGo PS5 Controller Charger
DualSense Wireless Controller
PlayStation DualSense Wireless Controller is available with a $3 discount at $66. Even though the discount is quite less, you won't get such an offer again to get it lower than the full price.
Buy PlayStation DualSense Wireless Controller
HyperX Cloud Alpha S
Compatible with PlayStation 5, HyperX Cloud Alpha S comes up with adjustable bass, surround sound 7.1 & a noise-canceling microphone. Originally available at $127, it's available at a highly competitive pricing of $79 during the ongoing 4th of July Sale.
Conclusion
After the Prime Day sale, the 4th of July is the only sale where you'll be getting huge discounts. So, it's best to grab on the opportunity to purchase PlayStation 5 Console, accessories at highly competitive pricing.