What!? Did somebody sell their data on eBay just like that? For what possible reason? A YouTube influencer could do this? If your mind is boggling with such questions, here's why you need to know the whole truth. 
For the sake of a decent purpose — A well-known Youtube influencer and celebrity auctioned off his full search history on eBay. Thousands of people were interested, and the winning bid was $130,000. In early June, Neugart stated on Instagram that he would be selling his full search history on eBay.
Who is this Youtube influencer?
Rafael Neugart is a popular YouTube personality. Rafael was born in Germany on October 28, 1994. Rafael is a well-known and well-liked celebrity who is well-known for being a YouTube star. Rafael Neugart is 23 years old as of 2019. Rafael Neugart, an Instagram influencer and YouTube personality in Germany known for his RayFox channel, aptly confirmed proven data is more important than customers. He did so by announcing that he would be willing to sell his full search history on eBay.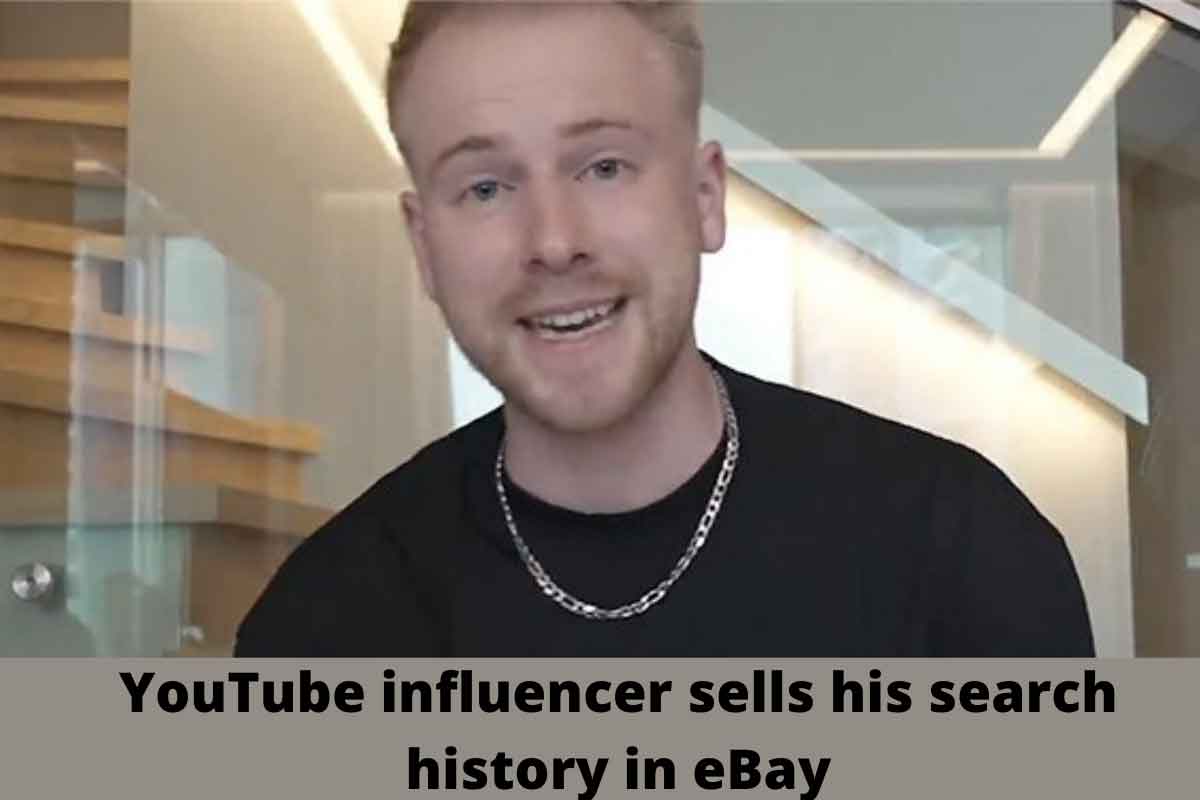 Hundreds of thousands of followers on social media went crazy, hoping to gain a glimpse of the influencer's most intimate wishes, anxieties, and hopes. He said I've been a successful YouTuber for eight years," Neugart adds, "and you can't possibly imagine the rubbish I'm looking for because of my work, nor the bizarre commercials I'm being presented as a result of it." Neugart's net worth or net income is estimated to be between $1 million and $5 million by BuzzLearn, a website that helps people learn about celebrities, with the majority of his fortune coming from a career as a YouTube celebrity.
Results of the auction
More than 11,000 people visited the eBay auction page, and 70 offers were received within a few days, with the top bid over $130,000. (110,000 Euros). eBay had no choice but to cave in and end the auction. The entire episode was created by Neugart, Foundry, and Startpage (a privacy search engine) to show how user privacy is infringed on the Internet on a daily basis.
Wait! There's more to the story…
Why would anyone in their good conscience sell something as valuable and confidential as their search history… Thank goodness, he was not!
The experiment was part of a campaign by Neugart, Foundry, and Startpage, a privacy search engine. The auctioning of search history was not intended to generate revenue. Startpage was scheduled to submit the winning offer. Rafael Neugart posted a video on his YouTube channel a few days after the auction concluded outlining the process. "Traditional search engines have access to our most personal thoughts, anxieties, and dreams, and they profit from them," he explained. 
Must Check: Philippines C-130 Military Plane Crashes, Updated News
"This information is gathered into a digital profile and sold to actors who then target us with tailored advertising, place price trackers on us, or purposefully disseminate misleading information." His admirers were astounded to hear that traditional search engines sell their search data and give out personal information on a daily basis.
"I didn't realise there was a way to search the internet while being anonymous for a long period. That is why I was eager to participate in this activity. "I no longer have that problem because of Startpage," Neugart explains. More than 60,000 people have watched the video. 
Startpage's purpose is to create public awareness about people's right to privacy and to make it simple for them to preserve all of their search and browsing data. Startpage makes personal data protection simple without sacrificing quality by making Google search results private.