Facebook is a name which never fails to draw attention. Bad attention and good attention alike. The social media company is one the most famous ones, or to say it is The most famous one out of all. Won't be wrong, right? The era of social media was set up initially by Facebook. Almost 80% of Facebook users are active users. It is the number one pick by almost all of us. Facebook is the mother of the social media world. Whatever you want in terms of socializing better, Facebook got you sorted. 
If you want to share your feelings or photos or videos, you can do it. If you want to network with people all around the world, join any of the Facebook groups. If you want to build an awesome online presence for your business, make a page! 
It has everything. 
Facebook has been striving to provide its users with everything they can possibly think of in a social media platform. That's why we know about the evolution of Facebook. The only motto of Facebook is to provide excellent service so that its customers find everything in one place and don't intend to go to some other platform.
This week Facebook made headlines about why it reportedly is seen copying a Twitter feature.
Let's dig in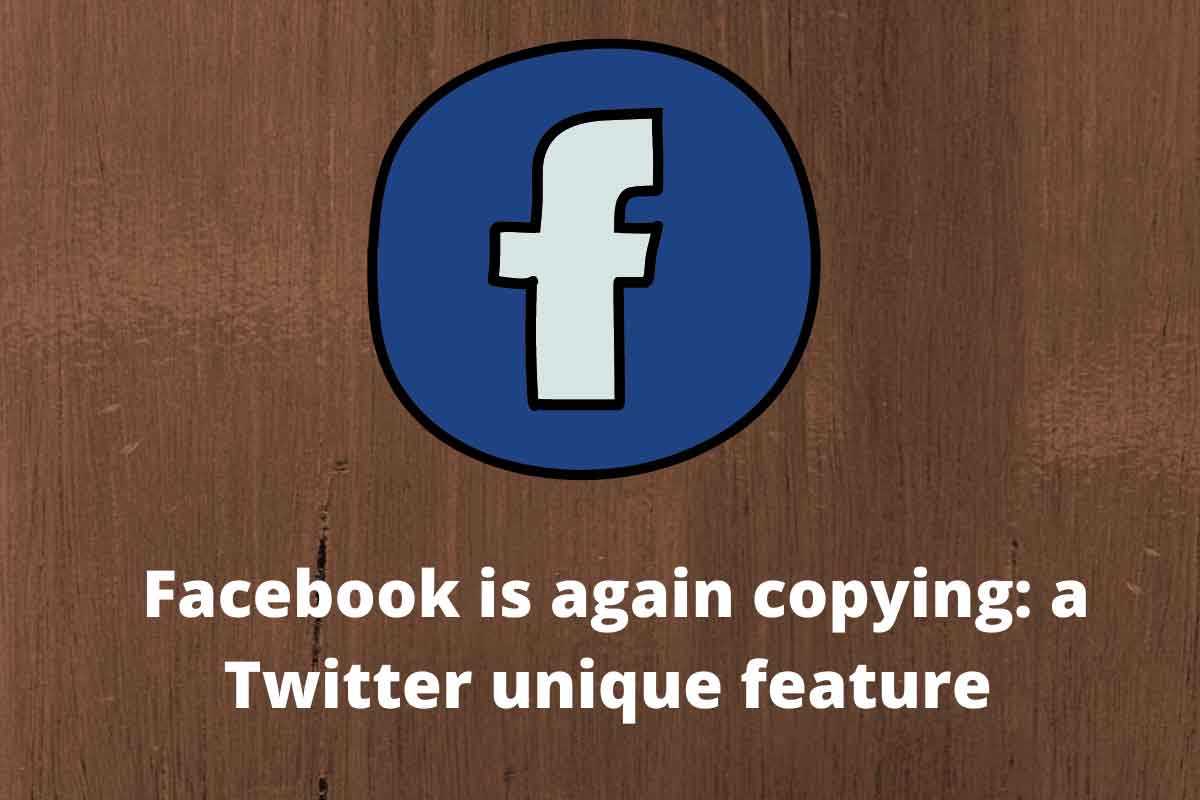 What feature of Twitter has been copied by Facebook?
According to reports, Facebook is testing a Twitter-like Thread feature on several public figures' accounts.
Threads are one of the features that stand Twitter out from the benefit of the rest of the industry, and Facebook has begun testing this feature on a few pages.
Threads provide communication continuity. It enables users to link a new post to a previous one in order to provide readers with more context. Even though unlike Twitter, Facebook does not have a character limit in its posts, it could still provide clarity in the message.  Facebook has apparently revealed that it is working on this function, which it is currently testing on the accounts of a small group of influential people. One of the main reasons Facebook chose high-profile people to test the feature is because they have a lot of material to publish on the network, which may be linked via threads, promoting modest News Feed post updates over huge ones. Facebook also intends to add a "View Post Thread" button, which, when clicked, will display all posts that are linked together. Twitter, ironically, does not have such a button.
Because Facebook does not have a word limit for posts, this feature could find applications in live commentary for a game or a show. It can even be useful when covering a developing story/event.
However, the inkling could be that Facebook wants its users to upload short and to the point posts instead of lengthy stories.
Facebook's past copying behaviour
Although Facebook is one of the most inventive technological businesses in the world, the social media company has been labelled as a digital mimic. That's because, whenever one new product is released, Facebook Inc. either attempts to acquire the firm to harness its innovation to extend its market, or just clones the elements that it believes have the possibility to govern the industry in the future. Instagram Reels, which is based on TikTok, and the impending Live Audio Rooms feature, which is based on Clubhouse, are the most recent examples of this strategy. As a consequence, we have a copycat!
Must Check: YouTube influencer sells his search history in eBay: What is more to know
Are Facebook threads here to stay?
Facebook has not yet confirmed that they will make this feature permanent for the future. As it is only in the testing phase currently. Let's see if the tech giant copies the Twitter thread in the future or not.