The Arm-based iSIM capabilities of the proper approach explicitly address the security concerns that have crippled and continue to destroy IoT deployments, while also attempting to play a crucial function in automating eSIM/iSIM lifecycle operations management, compliance authentication, and subscription activation.
Nokia's new launches for the CSPs
Nokia, on 6th July, made a big launch as iSIM Secure Connect to assist CSPs and enterprises deliver new 5G mobile and IoT services, and more efficiently and securely manage machine-to-machine (M2M)operations in a better way.  Consumer device subscriptions for eSIM- and iSIM-enabled devices will also be optimized. Nokia also stated that it has been awarded a contract to upgrade the IP and optical network infrastructure of Red Eléctrica de Espaa, a Spanish energy company (REE). 
What are esim and iSim?
Embedded SIM (eSIM) and integrated SIM (iSIM) are technological advancements that are used in mobile networks for authenticating users and devices.  As opposed to physical SIM cards, eSIM and iSIM can store and manage multiple subscription profiles more efficiently and effectively. It's the next step in the evolution of the physical SIM card. An eSIM card is becoming increasingly common in smartphones, tablets, and computers. 
Because the technology is already entrenched in cars, wearables, home appliances, and industrial devices, eSIM plays a significant role in the Internet of Things (IoT). (ISIM) is a SIM card application that runs on mobile smartphones (UICC). It executes security procedures such as network authentication and stores user identity and security keys that are used to encrypt information sent over the air.
iSIM Secure Connect, which will be readily accessible this quarter, expands on that technology by allowing users to manage device subscriptions tied to trusted digital ID for public and private e-services with greater flexibility. iSIM Secure Connect also empowers CSPs and companies to deploy new services faster, enhance consumer engagement, and improve cost excellence by automating the eSIM and iSIM lifecycle management. iSIM Secure Connect serves existing and future IoT business and operating models, use cases, and monetization strategies by providing vendor-agnostic and functioning in a variety of network and cloud settings.
The industry for eSIM and iSIM proficient device shipments, which include smartphones, smartwatches, and cellular IoT devices, is predicted to surpass EUR 6 billion by 20251, owing to rising demand for IoT services and the accessibility and cost savings that iSIM technology provides to CSPs, enterprises, and end-users.
Nokia's take on the new launch
"iSIM releases a wide range of development potential for CSPs and companies, and enables innovations that create proven value on top of this new technology," said Hamdy Farid, Nokia's Head of Business Applications, Cloud and Network Services. iSIM Secure Connect, which is part of Nokia's Cloud and Network Services product range, will help our clients manage millions of more device subscriptions while also delivering more innovative services swiftly and securely."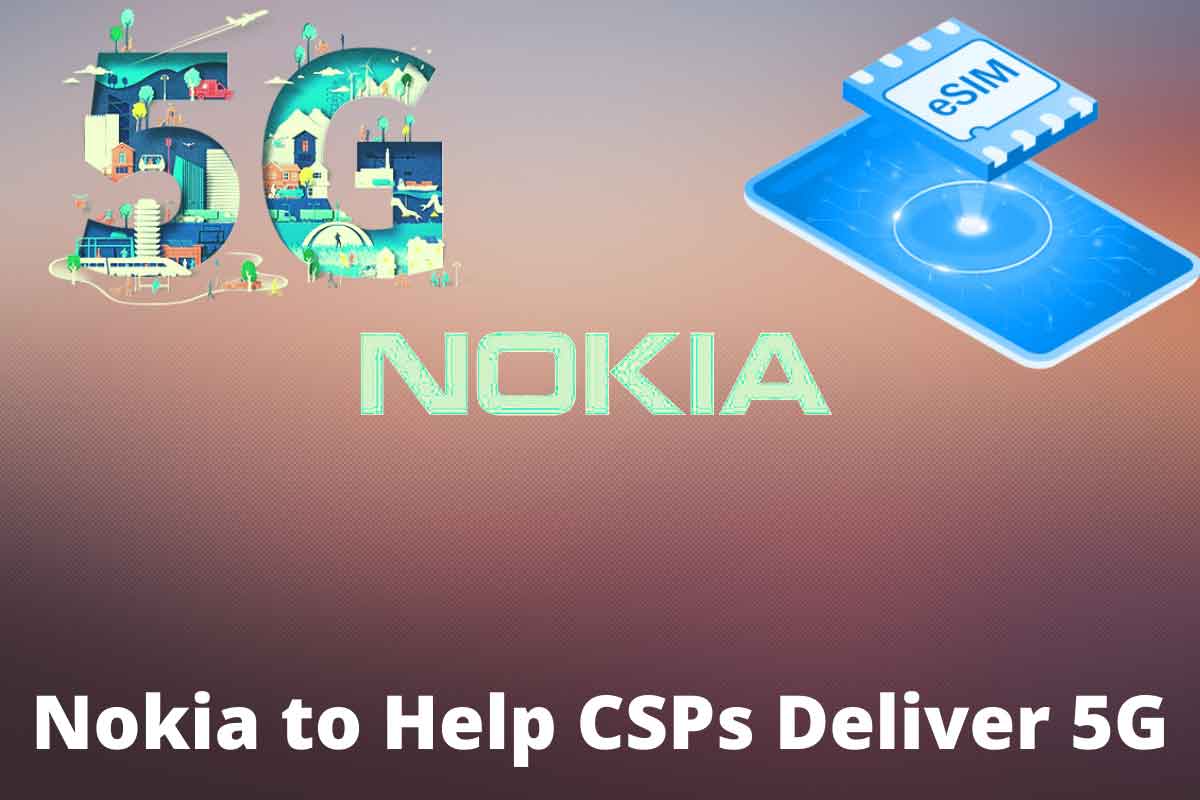 Service providers are already positioned to leverage on eSIM for new revenue streams, and iSIM will speed this even further," said Michele Mackenzie, Principal Analyst at Analysys Mason. Nokia can assist operators to take advantage of growth potential with iSIM Secure Connect, thanks to its broad network expertise."
Must Check: Nokia to Help CSPs Deliver 5G and IoT Services by Launching eSIM and iSIM Platform
Advantages of eSim and iSim
eSIM and iSIM technology have several benefits. Interface changes may be made even without the logistical challenge of transmitting an engineer or jeopardising a service loss.
How do we see its future?
As I see the overall IoT market lifting from the after-pandemic economic recovery process, Nokia has a targeted customer chance to make IoT configurations secure across the Mobile and IoT ecologies.
Due to a lack of space for a physical SIM slot and a lower failure rate, device manufacturers are freer to design.
All these findings show that eSIM and iSIM are better adapted to long-term Virtualized environments like intelligent metres. Without contacting the device, the ability to support multiple networks greatly increases efficiency.