Youtube never fails to draw unrequested attention. Ever since its TV has been released, people are getting additional packages and add ons now, and then YouTube this week announced to bring forward a package of 3 additional channels to youtube tv. But before you grow happy and start to smile, let us inform you. Not all that glitters is gold. There's always a catch that these companies deploy in their strategies; their marketing is great. Read on to know more about the add ons and new prices. 
What's the update?
YouTube TV brings yet another assortment of add-on channels to its ever-expanding archive as the latest strategy to raise your bill every month. YouTube TV has agreed to a new premium channel add-on with Cinedigm, an internationally recognized subscription broadcast network. Cinedigm, based in Los Angeles, California, is willing to take responsibility for all of these channels.
Jennifer Soltesz, VP of Cinedigm, stated that the company is "thrilled to expand" such broadcasts to YouTube TV and "look forward to launching additional channels to YouTube TV's line-up of add-on channels over the next couple of months."
Details of the channels
The Cinedigm channels enter the original premium add-on roster on YouTube TV, which comprises HBO, Showtime, Starz, Epix, Cinemax MLB.TV, NBA League Pass, AMC+, Shudder, ALLBLK, Acorn TV, CuriosityStream, etc. YouTube TV also has a Sports Plus package with NFL Red Zone, Fox Soccer Plus, Stadium, and Fox College Sports.
You can now add Docurama, Dove Channel, and CONtv to your YouTube TV account as of this week. Three new channels have been discovered, all of which are primarily niche choices. Docurama brings "acclaimed, cutting-edge documentary films" to YouTube TV, including biographies and true-crime stories, Docurama, as the title asserts, will concentrate on documentary films. It does provide audiences with biographies, true-crime stories, behind-the-scenes discussions, and other widely known true-story-based films and TV series. Among its accolade trophies is Gangster Empire: Rise of the Mob, Beatles: How the Beatles Changed the World, and Rick Steves' Europe.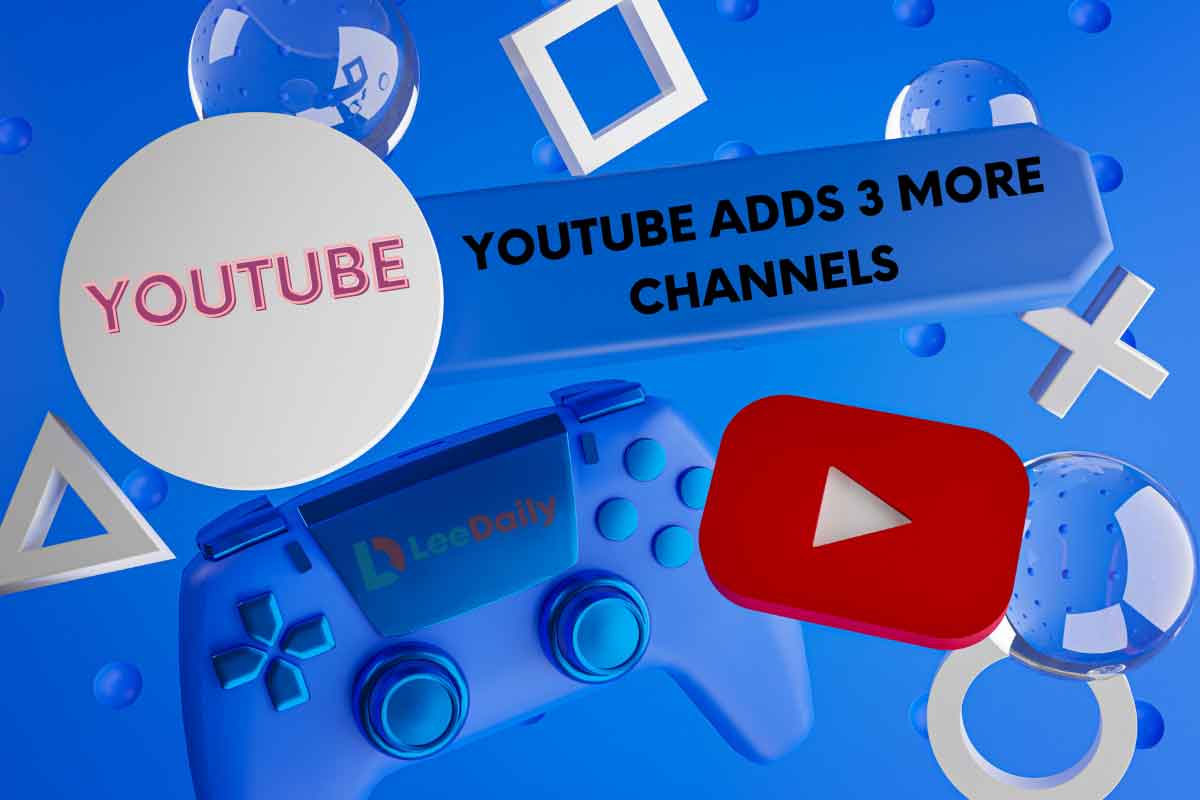 CONtv provides a "diverse range of film and television essentials focusing on action/thriller, horror, anime, and sci-fi/fantasy genres." CONtv broadcasts all kinds of action and crime drama films to gruesome, animated films and informatics blockbusters. Some of the exclusives in this channel include the 2019 thriller Acceleration (starring Dolph Lundgren and Sean Patrick Flannery), the 2015 action film 4GOT10 (starring Danny Trejo, Johnny Messner, and Dolph Lundgren), and the 2013 thriller mystery Anna (also known as Mindscape) starring Mark Strong and Taissa Farmiga.
Finally, The Dove Channel provides a family-friendly channel that airs reruns of shows like Abbott and Costello and other shows aimed at both children and families as a whole. Dove Channel is also primarily a niche delivering that caters to children and families. It will provide a diverse amount of options that are appropriate for all audiences. Popular labels usually involve comedy classics such as Abbott and Costello, a young adult series such as H20: Just Add Water, and The Saddle Club.
Must Check: T-Mobile teams up with Halo To Launch 5G Semi-AV
Pricing
Ever since its debut in 2017, YouTube TV's subscription prices have steadily increased. The service used to cost $35 per month. The first increase occurred in early 2018, with a $5 increase to $40. In April 2019, prices increased by $10 to $50. In June of last year, a $15 increase raised the price to $65. It is now receiving more add-on channels.
All of these services are provided by Cinedigm and include a seven-day free trial when you sign up. Following that, a $4.99/month load for each channel picked will be adjusted to your YouTube TV bill. You can find the channels on the web.