Space jam 3 A New Legacy came to screen after a long break of 25 years following the previous movie in its franchise. The current overall rating for Space jam 3  in IMDb is 4.3, out of which approximately 13% of the people gave 10. This movie is part of the space jam franchise being the 3rd to hit the screen. Space Jam is a Sports comedy directed by Malcolm D. Lee based on Space jam by Joe Pytka. All the movies in the franchise are based on Looney Tunes cartoons by Warner Bros with the most exciting characters Bugs Bunny and Daffy Duck.
Catch Up New Legacy On Screen
The best family fun entertainment movie, SPACE JAM 3, came to theaters on July 16, 2021, in the United States. During this pandemic, are you confused if it's safe to watch in theaters? Don't overthink New Legacy was released on HBO MAX on the same day of the theatrical release. Hurry up and watch SPACE JAM 3 on HBO MAX one month ad free of cost!
Team And Crew
| | |
| --- | --- |
| CHARACTER | PORTRAYED OR VOICE BY |
| LeBron James  | LeBron James  |
| Al-G Rhythm | Don Cheadle |
| Dominic Jame | Cedric Joe |
| Bugs Bunny, Sylvester, Yosemite Sam, Fred Flintstone, and Yogi Bear | Jeff Bergman |
| Daffy Duck, Porky Pig, Foghorn Leghorn, Elmer Fudd, and Marvin the Martian | Eric Bauza |
| Lola Bunny | Zendaya |
The Story Of Space Jam 3
The movie begins with the world-famous basketball champion LeBron James as a father of two kids wanting them to follow his career path. As always, one kid will be rebellious, and here Dom, one of the sons of LeBron, who is very much immersed in Computer science, dreams to be a game developer someday. While playing with his father, Dom finds that when he performs certain moves in the video game, the character gets deleted. Dom's mother advises LeBron to support his son's dream instead of expecting them to follow his path.
Later in the movie, LeBron is offered a movie opportunity by Warner Bros, which LeBron declines. But as a twist, Dom is seen very interested in an AI Al-G Rhythm at Warner Bros; little did they know Al-G could recognize desire from the real world. Trapped into Al-G's evil plan, Dom and LeBron are taken prisoners. 
Al-G forces LeBron to form a basketball team with all the fictional characters developed by Warner Bros and compete against Al-G's team and win in exchange for his son Dom. LeBron is pushed into Tune world, where all the characters have disappeared except for bug bunny. 
It is revealed that all other Looney Tunes were left to explore other universes by Al-G. With the help of the bugs bunny, LeBron sets on a mission to find all the other characters and form a team against Al-G. On the other hand, Al-G brainwashes Dom against his father and upgrades all his characters in the football team to gain more power. 
Bugs Bunny and LeBron travel through different universes like harry potter and The matrix to find Daffy Duck, Lola Bunny and form the "Tune Squad" LeBron then starts training all the members of the tune squad with all the necessary and specific moves to beat Al-G's team and win back his son.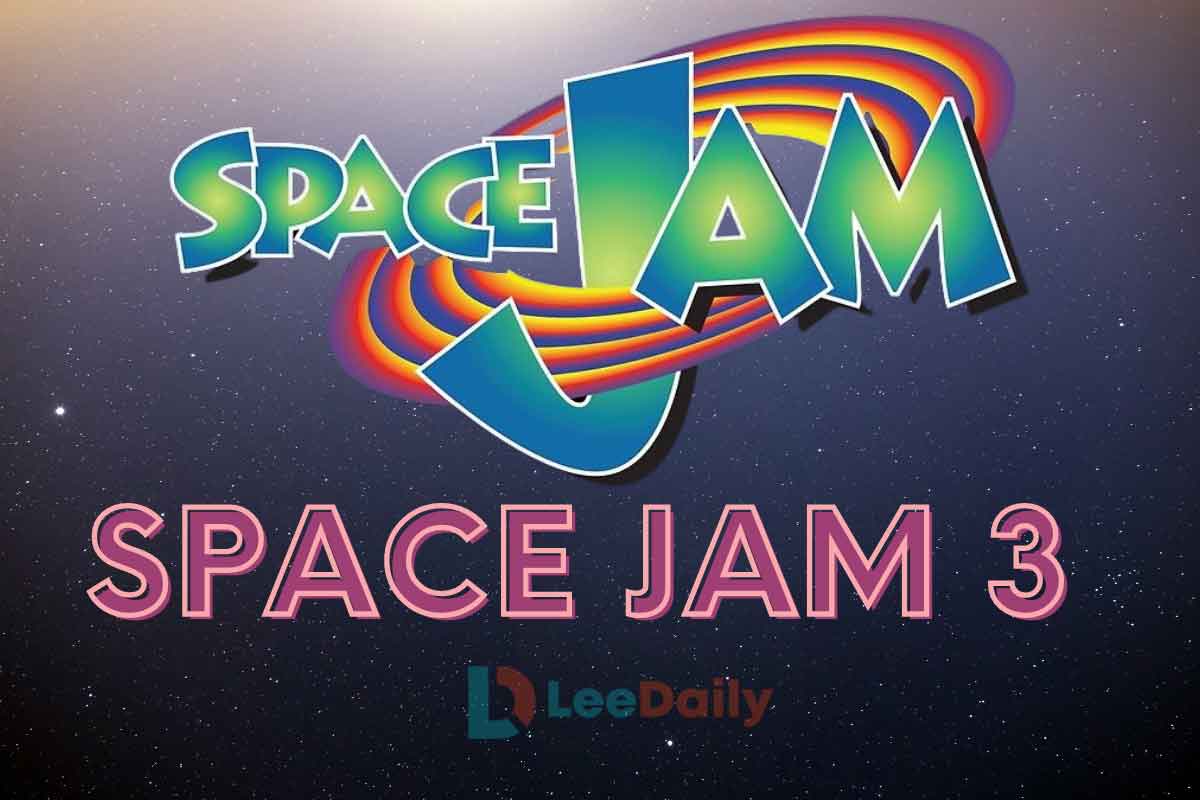 When finally Tune's squad meets Al-G's team, they are shocked to see Goon's team with professional basketball players led by Dom and his upgraded avatars. Al-G does not stop here; it goes to the next level and streams the entire game lives, bringing some more people into the virtual reality, and declares if Tune Squad loses, then the entire Looney Tunes world will disappear along with its characters. As predicted, the first half of the match favors the Goon team winning extra points. During the break, LeBron meets his son Dom and apologizes for not supporting his dream. LeBron promises to let Dom follow his passion for becoming a video game developer, and they patch up. 
In the 2nd half of the game, Al-G takes total control over the game, leaving the Tune squad no way to win, recollecting the specific move that made Dom's character disappear in his game; Dom plots a trap to perform the same move and win the match. To deploy this plan, Bugs Bunny sacrifices himself by performing the move, and Dom lets LeBron score the last goal and make Tune Squad win the match leading to the end of Al-G. Bugs Bunny says his last words to his friends before he disappears and the rest of the people from the real world are returned to reality. 
After returning to reality, LeBron is seen supporting his son Dom to pursue his dream, and as an end twist, Bugs bunny is seen approaching LeBron, who had not disappeared since he is a fictional character. In the end scene, LeBron lets bugs stay with him till he returns to Tunes world, but on the other hand, Bugs makes other plans to invite the entire tune world to reality. 
The Sneak Peek
Warner Bros released the first trailer of Space Jam 3  around April, teasing us with Dom being abducted by Al-G, and LeBron is forced to form a basketball team with fictional characters to beat the most advanced players. The trailer ends with Tune Squad stunned by how good the Goon team performs. It leaves the audience with the question asked by LeBron's wife unanswered. Will LeBron save his son LeBron and Looney Tunes world from Al-G?