The most trending hot news on the internet today is all about Margery and her Twitter account ban. What did she say that made even Twitter furious and banned her? Twitter suspends Marjorie Taylor Greene for COVID misinformation. Marjorie, the American Politician, was denied Twitter access for 12 hours. the tweet that suspended her was  "COVID-19 not dangerous for non-obese people and those under 65."
Marjorie And Covid-19
All along this COVID-19 Pandemic Marjorie went against all the precaution measures put forth by the government. She even made a statement that "vaccines should not be required." Marjorie did not support the idea of Mask, social distancing, or vaccination from the very beginning of the pandemic. Greene stated she does not care about the COVID-19 variants, even the DELTA variant. Being a strong voice against these COVID-19 precautions led Twitter to suspend Marjorie Taylor Green for COVID misinformation. 
Marjorie Taylor Greene
Marjorie Taylor Greene is a strong supporter of Donald Trump, the former president of America. She's also a member of the republican party. She's a strong fighter against abortion and COVID-19 precautions. Greene supports LGBTQ and gun rights. In Ms. Greene's region, Georgia, COVID-19 has been spreading rapidly, yet she refuses to take up her vaccine and states that she is healthy and does not need vaccination unnecessarily. 
Greene's Feud With Twitter
Since COVID-19 is spreading around at a large scale again with new variants like DELTA PLUS, the US government has made it mandatory for the military to get vaccinated. Furious Greene took it to Twitter and sent out the following tweet:
"The controversial #COVID19 vaccines should not be forced on our military for a virus that is not dangerous for non-obese people and those under 65. With 6,000 vax-related deaths and many concerning side effects reported, the vax should be a choice not a mandate for everyone."
Since this tweet was very misleading and broke the policy and guidelines given by Twitter, the tweet was marked as 
"This Tweet is misleading. Learn why health officials recommend a vaccine for most people."
In addition to that, Greene's Twitter account @mtgreenee was turned to view-only mode; hence she was denied access to tweet for the next 12 hours. 
Ms.Greene Back With A Bang
When Ms.Greene ban was lifted after 12 hours, she took it to Twitter and tweeted about how her speech of rights was taken away from her, 
"American social media company Twitter banned me for 12 hrs, censoring me, & violating my freedom of speech. You know who else silences, censors, and bans people they don't like and want heard. Communist China 
Communism is not good @Twitter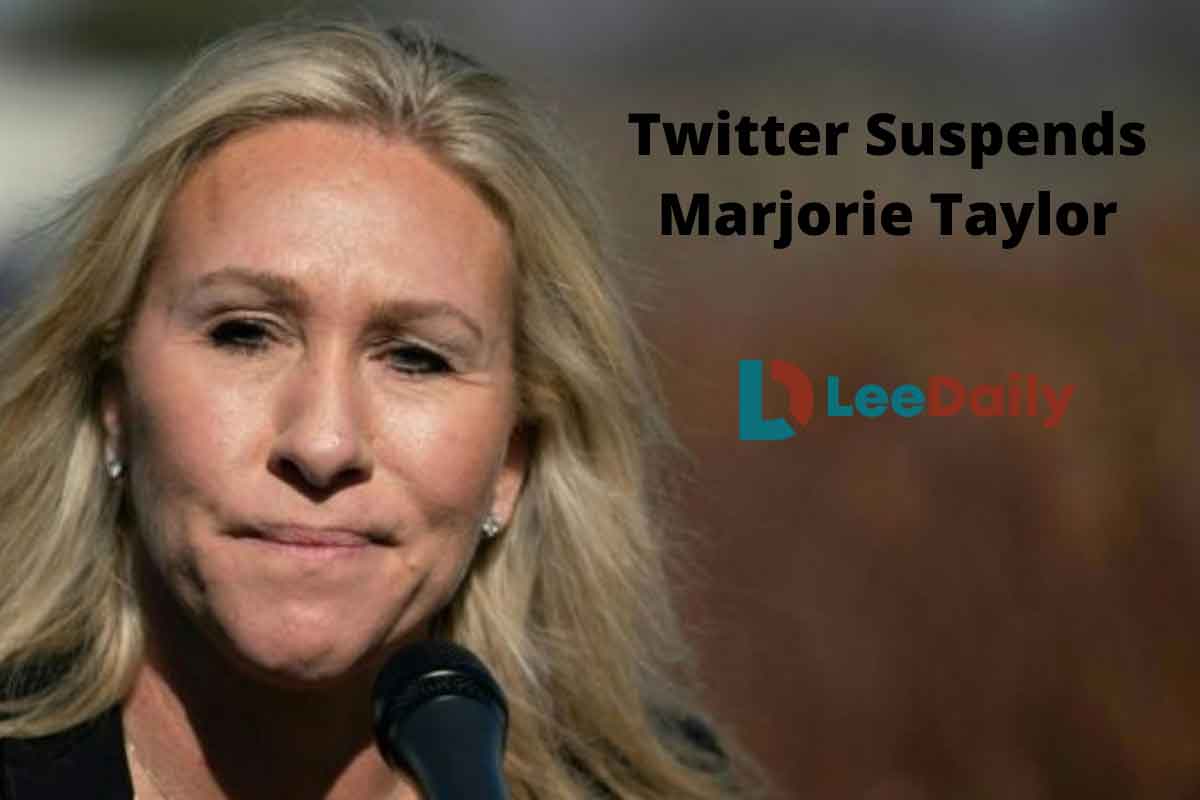 Save America, Stop Communism!"
Comparing China and Twitter, she said they are both communists and that Twitter took away her freedom of speech. It was not the first time Twitter suspended Marjorie. Not long ago, in April, by mistake, Twitter automatically banned Ms.Greene. And as always, Marjorie gave a headshot saying, "Everyone knows that's a lie and it was not a mistake."
Misleading Information Kill's People
In the third week of July 2021, President Joe Biden points out that all misleading information spreading around on social media platforms has not saved anyone but ended up killing many more people than expected. Ms.Green has said that these social media have joined with Biden and are working on the same team, taking away her right to speech. But there's still some heated war going on between Facebook and Biden after his killing people comment went viral. Biden has also added that instead of focusing on other details, Facebook should stop all misleading information from spreading like wildfire. 
Widespread Of Covid-19
The recent increase of COVID-19 in the US has been analyzed, and the professionals say that almost 90% of the people affected are not vaccinated. The most dangerous wildfire is not COVID-19 but the people who are not vaccinated being the virus carriers. 
Even though all these critical situations, Ms.Greene is strong on her point that COVID-19 or all its deadly Variants are not dangerous in any possible way. 
For the sfety of us and the people of our country, let's all get vaccinated and stay safe!